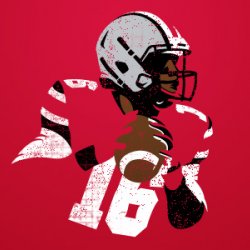 BengalErnst
---
Member since 18 April 2012 | Blog
Favorites
SPORTS MOMENT: Michael Jordan over Byron Russell and Maurice Clarett stripping the football in NC game versus Miami
COLLEGE FOOTBALL PLAYER: Eddie George
COLLEGE BASKETBALL PLAYER: Kenyon Martin
NFL TEAM: Cincinnati Bengals
NHL TEAM: Pittsburgh Penguins
NBA TEAM: Chicago Bulls
MLB TEAM: Cincinnati Reds
SOCCER TEAM: Soccer?
Recent Activity
Have a link to his predictions?
Yes he has but there is still a roster cap so you can't just take them all
This isn't a pokemon gotta catch them all kind of deal. There are trade offs involved. Who do we give up for Hawkins?
Whenever I hear "h-back" I think of jim kleinsasser.. so it's still a little odd for me as well
Not landing Papoe.. but other names I expect for us to land Tisdale, Wease, Knox, Briggs.
Well get to work for the good guys!
To a lesser degree after 20-22-25 or something maybe.. haha idk
To be fair, only like the top 20-22 count in the score right? Haha
Why only 28? Urban is going soft on us! The old Urban would have used 29! /s
Way to go read into something that was never there. Where did I say anything negative about the kid? I merely said it wasn't the same situation entirely which is true. I wish nothing but the best for Tre\Kareem!
Yep but he didn't change his first name so there is a difference here
Woodley will fight GSP next so I'm not so sure
I agree 100% with your predictions but Jones isn't the GOAT and I'm a big Bones fan. I was his tutor in college haha
Should be classified as child abuse honestly
Sweet. Thanks. I was misinformed.
No we can't. They just made the new 25 rule this season.
As long as osu allows him to commit
Thanks for illustrating my exact point by stating all the things I was referring to. There is no guarantee these kids commit in August either
I'll take that consolation
Anyone know anything about EJ or Theo?
We were also told july would be a huge recruiting month so we will see. In my opinion idc when they commit, just that they commit
I'm rooting for Campbell as well
I agree 100%. I like Chatfield but I wouldn't be butt hurt if he flipped.