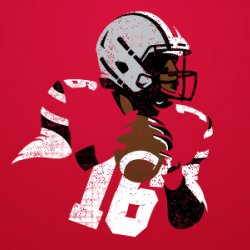 BengalErnst
---
MEMBER SINCE April 18, 2012
Favorites
SPORTS MOMENT: Michael Jordan over Byron Russell and Maurice Clarett stripping the football in NC game versus Miami
COLLEGE FOOTBALL PLAYER: Eddie George
COLLEGE BASKETBALL PLAYER: Kenyon Martin
NFL TEAM: Cincinnati Bengals
NHL TEAM: Pittsburgh Penguins
NBA TEAM: Chicago Bulls
MLB TEAM: Cincinnati Reds
SOCCER TEAM: Soccer?
Recent Activity
Wrong thread. But about damn time!
Okay now I'm really confused. Is transferring too easy? Is this a mutual decision? What's going on?
If we got JT Malone and Payne, then the staff definitely would be starting JT out at DE. What an absurd DT class that would be. Which we need after the DL class these last two cycles
That's too bad, i liked his upside. But that just means we have other guys higher on the board
I thought Monkell Goodwin would be a guy we circled back to when Demeioun Robinson committed to Maryland but I think he committed elsewhere a few days ago? Or maybe just eliminated us?
I'm guessing he just isn't a culture fit
Holy cow that may not have been the best sarcasm I've laid down.. but some real downvoting negative Nancy's out there today haha
Adeleye seems to be moving away from us and Florida, his top two. Wonder where he's moving to
ND also has had quite a few high 4 star WRs not develop into much also
Except Hamilton was never going to be used as a legit TE here. He was going to move of a FB. We're going to lose 2 TEs but since we don't really use TEs, we don't necessarily have to replace them both.
2 TEs definitely isn't mandatory in this class.
Elite baseball programs and the home state appeal will actually be really tough for us to overcome. I think that's a big reason why LJ is trying to relate with Damon Payne again. Bradley and Malone are both unlikely at the moment.
To be fair, each of us have 1/10th the power hah
I'll stick to what I said. I don't think Pugh is a take. He's likely Wisconsin bound also. Good for him. Great school for developing TEs
This is something that took me by shock last week when i read it. I thought for sure he was staying south. If he wants in, that's the only way I'd see 2 TEs in this class.
I agree with you in everything you said except that Malone is a sleeper. No one is sleeping on him. Top 10 at his position and he's an absolute monster
We actually should do this.. start a new thread? Predict how the class finishes out.. make it into a competition? Sounds fun to me
He would be a great 5th OL for the class
Fellow DL coach here, great analysis
I'm playing when I get home. I'm also extremely run heavy
That DL class is too small also imo
That kid is absolutely unreal. Be nice to get in on him.
I'd prefer to keep DT Hall in the class
Except there probably won't be a track season this year for him