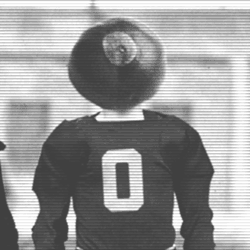 BenArazi4
---
MEMBER SINCE April 23, 2012
Favorites
COLLEGE FOOTBALL PLAYER: Malcolm Jenkins
NFL TEAM: Dallas Cowboys
NBA TEAM: Dallas Mavericks
MLB TEAM: Texas Rangers
Recent Activity
Black people are held accountable for the crimes, in fact they and minorities make up a majority of the prison population for non-violent crimes, while police officers typically get put on desk duty for committing such an infraction and without video proof many times run scott free. THAT'S the difference and THAT'S what he's protesting if you can't see that then YOURE part of the problem and the privileged. Who holds the police accountable, internal affairs aka other police officers? What a joke this criminal justice system is. #micdrop
Disgraceful behavior, disgrace to the University, disgrace to the team and disgrace to their family name. Condolences to the victim and I hope she can emotionally recover.
Agree, we SHOULD have been better and we cannot say we were better. But I truly believed we were the better team and ARE the best team in the nation, and yes we had a few misakes but like the yards say, we dominated that game in the trenches, we dominated them on defense, gotta get the turnovers and sloppy plays down and we all know we would've stomped em. We'll be back next year boys, appreciate the opinion.
We should've been up 30-0 at half. For every 100 yards you gain, you should have at least 7 points on the board. We gained 500+ and should've had at least 42 points on the board considering our average starting field position. I think Ryan Day is a hell of a coach and is probably a top three active coach at the moment and we need to pay the man. I don't have any doubt he will learn from this experience and come back even stronger, we know we are the best team in the nation we just gotta prove it next year and I think we will. Ryan Day will learn from Urban, take his advice and fix all the minor issues we had this year. That's a scary thought for everyone else next year. We owned them in the trenches, we owned them on defense just gave up a couple big plays and were one mistake away from winning that game. We DOMINATED that game, the scoreboard just didn't show it. We'll be back next year fellas.
he'll never be HC at tOSU and if he is it will be a huge mistake
most overrated coach in the history of buckeye football
Dwayne's a good QB but still has a lot to prove, didn't particularly like his antics draft day but he better back up his statement and his nerve to pick the number he did. Better work hard young man, good luck.
I wholeheartedly disagree, blocking and making plays on special teams come from purely effort. Blocking as a receiver is half the battle without blocking WR's there will NEVER be big running plays to the outside on jet sweeps, tosses, stretch plays, etc. If you can't block its because you have not put in the work, EVERYONE should be a good blocker and it is not his only job to catch balls. I would even argue blocking is almost as important as catching balls and its a big let down to the running game to have non blocking WR's. Urban was 100% correct and every coach you ever talk to will tell you the same thing.
Urban needs to take a page out of Day's book, this team looked much sharper under Coach Day's game day prep
Haskins has been great up to Penn State he was bailed out by his receivers later in the game who ended up making up for all their drops at the beginning of the game. Either way, that's the definition of team, it seems like he lost accuracy and got psyched out a bit and when he did his receivers started to step up. Great effort by the defense, Chase is already a stud.
Comparing a AAA team to an actual MLB team is a false equivalent and a dumb one, the MLB doesn't pay AAA players, unless they are picked up and have an MLB contract. Players like JT are paid by the NFL therefore they are NFL players, practice squad or not.
Sign of a true leader, accepts the blame and doesn't deflect even though there were really young guys out there. Go get em coach Schiano.
Aka Donnie Trump except he acts like a toddler sober
Courtney, I'm sorry you're so crazy.
Urban is and always will be my guy.
So let me get this straight, Joe Pa knows about his coaches abusing kids and gets to keep his job but Urban knows about Smith's wife's accusations (which might be bogus), reports it and may lose his job. Stupidity at its best.
Tom knows he's going to be garbage at UT, just did this to make himself feel better. Go to hell Herman.
If true she should be ordered to pay out the remainder of Smith's and Meyer's contracts so she can realize the repercussions of such accusations and then be thrown in jail once she is done paying them off. Some women are just bats**t crazy.
No they would've shredded us every other game too if he was still here. Especially with his soft zone in the 4th when played not to lose.
Our fault we didn't keep him happy.
Honestly I thought JT was one of the best passers in college football under Tom Herman the year we won the national title. He played confident and slung the ball extremely well, he threw with velocity and touch. Unfortunately I feel like he regressed a bit for whatever reason after that season and whether it was because he was being used as a runner a lot more or the quarterback coaching wasn't there or maybe the injury and Cardale taking over hurt him a bit either way we all know it wouldn't be because of lack of effort. Either way, I wish JT the best, he's a legend and will always be a winner on and off the field.