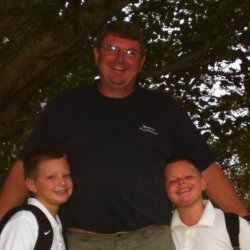 BelowAverageJoe
Cincinnati, OH (via Cincinnati, OH)
MEMBER SINCE July 26, 2016
My name is Joe and I am a 24 year old graduate of the University of Cincinnati. I graduated with a degree in Sports Administration because of my love of all things sport(s). I have never moved from the city of Cincinnati and I enjoy the city I was born in very much. I went to La Salle High School (where Drue Chrisman and Joe Burger went) before heading off to UC. Growing up my favorite sport to play was baseball however I love watching and analyzing football more than baseball. When I was 17, I lost my father to a brain tumor and no longer really had someone to talk about sports with all the time. Not long after I found this website and have been lurking since then and have been frequently visiting the site sometimes 3-4 times a day.
Favorites
SPORTS MOMENT: I have two: 1) Seeing Ken Griffey Jr. hit his 500th HR on father's day in front of his dad gave me goosebumps. 2) Watching Cardale Jones and Ezekiel Elliot plow through Alabama and Oregon to win the inaugural College Football Playoff National Championship.
COLLEGE FOOTBALL PLAYER: Braxton Miller
COLLEGE BASKETBALL PLAYER: Jared Sullinger
NFL TEAM: Cincinnati Bengals
NBA TEAM: Don't really watch the NBA, but I root for LeBron.
MLB TEAM: Cincinnati Reds ugh...
Recent Activity
Maybe get Diallo some minutes?
Impressed with Liddell's defense thus far. Hasn't really popped offensively.
His play hasn't backed it up?
Liddell is a turnover waiting to happen thus far.
Wilson's elite. Sorry I'm behind everyone a little...
He needs to settle down so bad.
God I love Chrisman!
More of a rhetorical question but you're probably right. Having said that, why aren't adjustments made mid-1st?
How are they so damn good in the 2nd quarter?
It's actually insane how much better Gus Johnson and Joel Klatt are compared to everyone else.
I didn't even know professionals in their field could be so dull. SMH BTN
Let's get the ball back and go again!
The scoreboard looks pretty good to me.
No one knows what it means, but it's provocative. It gets the people going.
I had the pleasure of getting to watch and meet Jake while I interned at La Salle during the fall of 17-18. Not only is he a great kid from a great family, he is also extremely athletic. Not only was he the kicker, he also played WR as a Soph. Kid is talented.
He's the assistant AD at Roger Bacon. Learned how to do it recently.