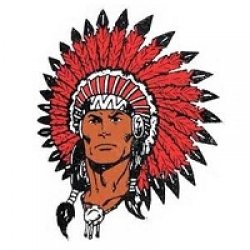 BellefontaineChiefs
---
MEMBER SINCE July 30, 2015
Recent Activity
What's your beef with Barton?
JJHuddle is the rotary phone of the internet. They try hard but the info is just limited to whatever Eric Frantz knows. For the preseason stuff, it seems he just lists the award winners from the year before. Cutting edge coverage. It is free however.....
I spent about ten seconds saying to myself..."could Chic Harley really still be alive and I didn't know it?".........I once thought Gene Wilder was dead......I was thrilled to find he was still with us!
I enjoy the games with MSU, but UM being irrelevant has NO bearing on the rivalry for me. It just makes it more enjoyable.
Living in 2015 is good. Every year It seems like we get more and more rights to do the things we love!!!!!
No. I wouldn't be happy. I get zero satisfaction playing the "odd man out" card. My version of utopia includes zero UM fans.
Can't watch with haters. I'm not into that kind of banter
Joey Galloway from Bellaire! That's major talent from a really small school. Bellaire also has Nate Davis as an alum. Pretty sure he is a backup QB in NFL
Over/Under bets are for regular season games only. UM will need to be 8-4. It's probably the right line IMO. I don't like either bet strongly.
Those of you that wish for them to do well outside of the OSU game must not get exposed to the morons that root for them in Ohio. I want the Ohio based Michigan fans to suffer each and every week. Their fandom is a shame that deserves nothing but misery.
I'm sure being football players, "they" can't afford them, but like many college students, their parents can.
What a great deal for the Leipsic Vikings......I have to assume it's their first Buckeye?
Did MSU know this would happen upon his visit? Preemptive strike rather than "suffer" a flip?
I think its a great idea but do wonder how the NCAA will handle the inevitable outcry from all the other sports, especially men's BBall
Bear Bryant's defensive numbering system uses 7 and 9 as inside and outside shade on the TE. I have never heard an explanation as to why. 6i, 6 and 7 makes more sense to me. Any clue why Kyle?
I love Coach Hellickson, but Tom Ryan has proven what many of us felt for years......that OSU with elite recruiting (mainly Ohio) could become a top tier program......Proud to follow our wrestling program right now
I'm one of the few who voted Lewan. I shouldn't give him the honor of villain I but couldn't stand his mouth. I get Bo being a "villain", but I really respect him as a coach and person. A friend to Woody...
Good for Minesota. I have a hard time having any ill will towards their program. It probably helps that OSU has only lost to Minny once in my lifetime