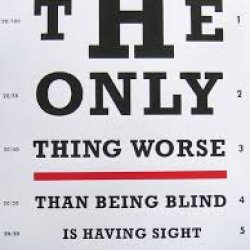 BELLEFONTAINEBUCKEYE
---
from Columbus, Ohio
MEMBER SINCE December 29, 2014
Favorites
SPORTS MOMENT: Maurice's strip after the turnover in 2002 NCG!
COLLEGE FOOTBALL PLAYER: Howard" Tuffy" Lambert (My Unkle, played for Woody)
COLLEGE BASKETBALL PLAYER: Jim Jackson
NFL TEAM: done with that shitshow!
NHL TEAM: Blue Jackets
NBA TEAM: Lakers
MLB TEAM: Red legs
SOCCER TEAM: #savethecrew
Recent Activity
Agreed. Mick and Wash will transform him to, see ball, get ball!!!!
Just found myself checking for lint.
That 49 minutes went by quickly!
How about you go back to early February and listen to NY leaders shaming people for not going out to join in parades and movie theaters and restaurants?? Google is your friend! You want to lay blame while being lazy to inform yourself why they are in this mess!
Agreed
Maybe we should all notice the fits, and playing time these kids get. Sometimes it just doesn't fit. I wish them all the best regardless!
He was asked many times. Were you expecting a "sad" answer? Or should we hold media to a higher standard of asking dumb questions?
Jason Whitten to Raiders on 1 year deal.
Me neither. But he does know the offense well.
It definitely has the most weapons on offense and a top 5 defense.
Phillip Rivers to Colts on 1 year deal.
Source?
Soo....You're saying there is a chance? MayMadness
I would assume you go back to the source and find the refund option, maybe an inquiry email tab?
False! It is a repository, as in the lungs. Flu-like.
Change your "News" channel and wash your hands on a regular basis. And if you are elderly, stay home from large crowds.
You're clearly a racist troll asshole! And a Penn St. Fan. How is that going for you aside of FB and BB?
I said yes to are they good. I misread and noticed that you asked if they could win the B1G. I don't think so. The B1G is too physical. Can they go on a run in the tourney and hit 3's as they have been, sure, they have an experienced team with a mixture of youth and talent.
I wouldn't count them out with a favorable seed!
No disrespect, why does that even matter?
Yes.
Yep, I can also identify:
3 surgeries vs 0 surgeries and eyes downfield going through progressions and reads remaining calm.
Hulu. You can only stream through 2 or 3 devices at the same time and get all local sports. The only non live channel is CBS, but the Buckeyes seem to only play one or to times a year on CBS. I pay $45.99 monthly.
"For example, the Wesson bros turn the ball over way too much. They just do".
"To each their own, I just try to focus on their positives".
Mmm K!
I could. After watching the Mich State debacle (BOT) it would interest a lot of schools to hire a great rb coach (from The Ohio State !) The hire would fill the seats and create buzz!