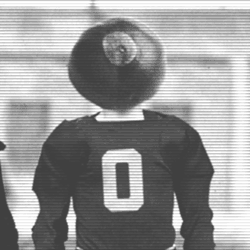 BeijingBucks
---
MEMBER SINCE September 23, 2012
Recent Activity
This is not a good year to be positive...
This is correct. And a viral load as you call it that is too low to trigger the test indicator is extremely unlikely to be at a contagious level. But who knows with this wily virus. Fingers crossed!
What are you mad?! Cherry is clearly the best pie.

(though TBH when stuck working abroad any good pie is worth a minor felony)
Nevermind. As you were. Downvotes you say....?
I'll be in my cryochamber. Please press the red button when football reappearsB I can't handle the anticipation.

only ones that are happy are those that voted to end it hoping Fields would be gone. Hello class of 21 and 22!!?
Sshhhh... we are calling it a Petri bubble these days
Lol. He said 'simple'... recent history would say otherwise?
Ah the infamous JT Runaway Lawnmower moment. Indelibly marked on my Buckeye soul
If you come at the King you best not Miss!
the above quote was taken from the recently published 'Inspirational quotes by Mike Hart'
Is it dusty in here or what?!
Pretty confident Ramzy did this entire piece so he could publish 'Magic Dick slaps'
Actually they have been doing 'wrinkles' all year and that is partly why they are so lethal on offense. Same look shown can go in completely different directions depending on defense response.
How many times have we seen them line up and run a play from the previous week's tape... in reverse for a TD?
You think this grammar thing is a MF game? -cue the grammar nazi cat gif
Hafley's comment on the Fields/Garret connection frustrating him in practice... it's telling if our 1s have to face off since it can only hone their craft against the best they will face. I bet Dobbins too is an incredible challenge for training the LBs
No human sacrifice. Just fat black and white striped marmints.
They not human
Culture, hunger and god given talent across the board. That's my bet
Relief. Our safety room is emptier without fuller
I'm not sure they could plan for all those mesh routes with Parris unleashing insane speed Burst. He was on a mission last year
These film studies just emphasize the game planning the coaches put into each week with the players. They have moves, counter moves and layers of wrinkles like Gandhi
truly a nightmare for a team to prep for in a week.
At least UM did figure out how to slow chase... but a triple team including a TE has to hurt your offense in other areas
They were trying to put themselves in a winner's shoes
I didn't even notice anyone missing. Forgettable
So did Bauserman.... jus sayin
I'm thinking it's chaste if it's a girl...?
Meaning of Being a Buckeye: To crush your enemies, see them driven before you, and to hear the lamentations of their women!