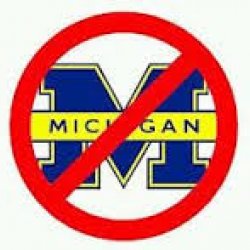 beerme
---
MEMBER SINCE September 10, 2014
Favorites
NFL TEAM: Bengals
MLB TEAM: Reds
Recent Activity
Got it. Thanks for replying. Been away for awhile and didn't think about that.
Don't worry about hoops just get better. Mental health issues are no joke. Hard to understand if you haven't dealt with it up close
How long? I thought that sounded like a lot. Just moved from Montana to Washington and can actually drive to a Buckeye game in a reasonable amount of time. Wife almost bought them this afternoon.
My wife and I are going too! I haven't been to a Buckeye game since Eddie George was playing. Wife is an IU grad but has been totally converted to a Buckeye (not in hoops though). We were looking at tickets and want good seats. There is a pair in row eight right above the OSU bench for 700 each. Do you think that is reasonable? I don't have a clue what tickets cost these days.
That game is dead for me. My wife and I agreed to not mention it even exists.
If a Brittany doesn't win then it must be rigged.
I truly despise Michigan. The 90s sucked.
I disagree. These kids don't want to win the division, they want to win the National championship. They probably can't do that if they lose to Michigan and they know that. They seem very focused to me. Unlike in years past
I agree with how motivated the wolverines will be. I think it will be a great game.
Don't know. I would hope our compliance office does, but they have a real poor track record lately so who knows. If it isn't against the rules he will play against Rutgers. If it is who knows. The NCAA sucks and nobody can predict what they will do. Chase made the decision to take the money then made the decision to pay it back. Hopefully, all is good. If not, he only has himself to blame. I'm rooting for him and would support him either way but rules are rules. You can try and change them, but do it before you break them.
Who cares who leaked it. Chase admitted that he did it. Hopefully his punishment is fair and he can play again soon. Don't blame the person who brought it to light. Blame the person who broke the rules. The NCAA sucks and the rules are stupid, but you still have to follow them or risk paying the price.
He can play right, he can play left, he's amphibious!
Is medical marijuana legal in Ohio? This could be my path to legally smoke pot since I would have chronic pain for the rest of my life. Gonna need $$$$ for snacks though.
buckeyes win.
Haskins announces his return after the game.
55-14.
Because "it just means more" !!! Screw Michigan every day of every week of every month of every year! SEC fans are obnoxious but since they are afraid to come North and play us during the OOC portion of our schedule, my dislike for them can only be shown every few years in a bowl game. Michigan is every year and carries over to every day.
Also, the entire decade of the 90s was ruined by them. It should have been the best decade of my life, but they tainted it. Screw them forever!
I'm pretty sure Lawrence didn't lose the game to Syracuse last year since he was in high school. Isn't he a true freshman this season? Haskins is still much better though.