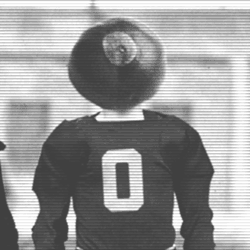 BeepBeep
---
Wilmington, NC. (via Mansfield)
MEMBER SINCE February 06, 2017
Recent Activity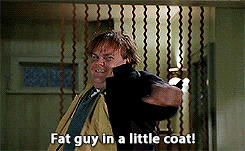 Value City bargain rack looking clothes.
Is value city still around?

Scarlet and gray are colors not a name. Should Crayola be concerned?
Seeing greg oden at out r Inn partaking in the senior bar crawl is a wild scene
Can someone tell me what he is saying?
Why would he do that? Either way he wouldn't play and the next year he would transfer and still have to sit out a year at his new school. Transfer this year, sit and study the playbook and be the starter at a new school with 3 years of eligibility left.
1. Personally, I want Tate to win the starting job down there because I think college football would be much more interesting with him as the starting quarterback at The U

2. Personally I hope he never plays a down and transfer to Southern Nevada Community Night College for his 5th college commitment.
So which is your real choice? 1 or 2?
Are there any stats for the running backs?
A difference of opinion does not deserve down votes.
He never berated the kid he simply joked about changing buses.
Oh the 80's.......what a great time!
I'm sorry folks but I listened to that sludge for 2 minutes and I have to tell ya, I was looking for qtips to shove in my ear canals.

I agree. There is more to practice than sunshine and rainbows. Ask some tough questions.
They both are wrong. A donation is no longer a donation when something is expected in return. That is called a bribe.
Now you can say they are both piles of crap just 1 pile smells worse that the other.
I don't get this attitude. Can folks who love football not also like basketball? Did/Do you have a favorite sport and then a second favorite sport? Or did I completely miss the /sarcasm font?
Sounded like Joey got the loudest cheer.
I bet he could do it with out the beard slowing him down!
That gave me a big chuckle!
Am I blind? I do not see E.J. Liddell on the graphic.