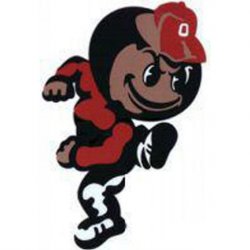 BeatUM
---
MEMBER SINCE April 27, 2018
Favorites
SPORTS MOMENT: 4th and 1. Krenzel to Jenkins
Recent Activity
Well you seem to be indicating that I'm just posting my opinion. There are free investigative tools called search engines that will allow one to see that the "facts" presented in the original post are wildly incorrect. Even though the forum rules prohibit politics, religion, or hot-button social issues, I will answer your question clearly politically driven question: No I do not get my news from the fair and balanced network. As elegantly stated by that famous philosopher Bugs Bunny: "What a maroon"
Like much of NPR news, this story is incorrect.
Elaine Tettemer Marshall (born July 22, 1942) is an American billionaire as a result of an inheritance. Trusts for the benefit of Marshall and her sons own the 16% beneficial interest in Koch Industries; formerly owned by her husband, E. Pierce Marshall, to whom she was married from 1965 until his death in 2006. These shares were previously owned by her father in-law, J. Howard Marshall, who was married to Anna Nicole Smith in the last year of his life.
Elaine has been a member of the board of directors of Koch Industries since the 2006 death of her husband.
I almost always stay to the end. The almost part was last year in West Lafayette. I just couldn't take anymore.
Born when Eisenhower was president (first term). Attend most every home game and a couple away games each year. And I usually cannot speak very well for two days after the game (particularly this year) because I will yell as loudly as possible for the defense. I don't think age is the issue. It's about passion and supporting the team. There very well might be a correlation between higher ticket prices and lower crowd noise. I think many true fans have just been priced out.
A Buckeye legend
And yeah, that's $16 for the season. Damn I'm old.
I'm a big no. The first reason is purely personal and selfish as I'm not a fan of November night games.
The other reason is logistical. Every other year it might be OK for the players but when it is not a home game it involves a 3.5 hour bus ride after the game, after the interviews, after whatever else. Puts the players back at the Woody around 4-5 am.
"The ONLY thing Haskins can do in Ohio State's run game is hand off. Get used to it."
I beg to differ.
Perhaps like this?
I too thought I knew what the rule allows and prohibits. It looks like I'm not alone in my confusion.
In the replay era, the opportunity to achieve consistency should be a plus. But when I heard the replay "confirmed" I was left to wonder just what they were confirming.