BeatTTUN
Moderator
---
MEMBER SINCE September 13, 2013
Favorites
SPORTS MOMENT: Witnessing the 2014 Ohio State Football Season
Keith Byars vs Illinois or anything Keith Byars does on a daily basis.
Win over the U for the National Championship
Making my first left hand lay-up in St Johns Arena

COLLEGE FOOTBALL PLAYER: The 2014 Ohio State Buckeyes Football Team
COLLEGE BASKETBALL PLAYER: Ron Stokes
NFL TEAM: any of them that have Buckeyes
NBA TEAM: Granville Waiters
MLB TEAM: REDS
Recent Activity
Go Buckeyes
Beat Michigan
Beat Rutgers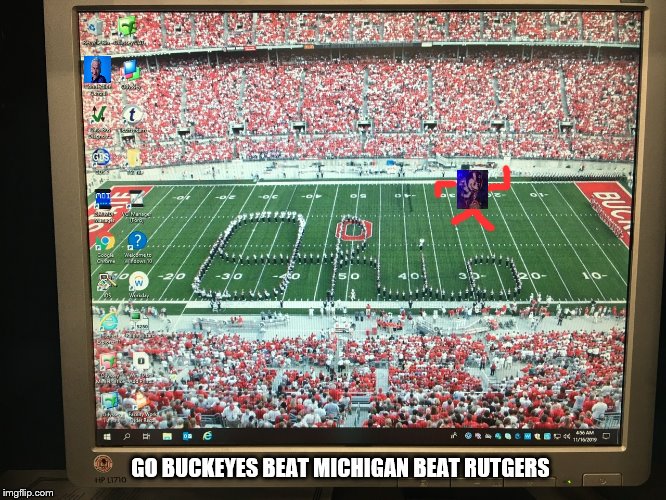 With Incomparable speed Dillon G made it to the end zone that day.
Charles Woodson
Pretty certain that The Buckeyes do not lose a single game from 1995-1997 with him on the other side of Shawn Springs 95 & 96 and then Antione Winfield 97.
Recruiting opinions are like apples
everybody has one
Because Kyle Rowland is a MFing BOSS Yo!
Offense
Slobs would be the difference from the 4 yard line.
That's a Texas sized 10-4
What is going on with Coach Ed?
He beats BAMA and all of a sudden you can understand every word.
Danielson just went from 6 to midnight
Joe Burrow!
Eat it Gary Danielson, your little darlings are going down.
Go Buckeyes
Beat Michigan
Beat Rutgers
If you really want to wreck your liver, wait until the Alabama vs LSU game. Gary Daneilson will mention it at least three times in between every snap.

It's the greatest Christmas movie ever and Yes.
Road White Out Game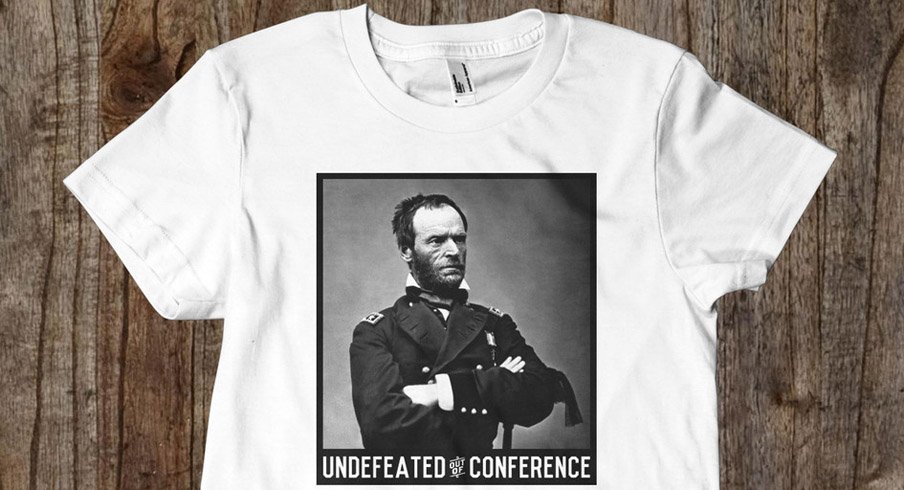 Go Buckeyes
Beat Michigan
Beat Georgia
I'm guessing that "Did someone step on a Duck?" has been used at least once maybe twice on the Oregon sideline.
LT Pace
LG Bentley
C Mangold
RG Ward
RT Stringer
All my questions about the determined focus The Ohio State Buckeyes have in 2019 were answered in the Halloween video of Dawand Jones sneaking up on Buckeyes during their individual interviews.
Damon Arnette was fully prepared to knock Dawand out cold and none of the other Buckeyes seemed the slightest fazed by Dawand's good natured Halloween spirit.
We are spoiled.
Go Buckeyes
Beat Michigan
Beat Maryland
I get your sentiments Colin, however this is literally like getting up from your $5 bleacher creature seat during the 7th Inning stretch, jumping down to field level, running over to the dugout and once you get there taping Nolan Ryan on the shoulder and telling him he is throwing a No Hitter.
I learned that the best way to deal with SLC rush hour traffic and 32 degree weather from downtown to my home is to open the sunroof and sing "Rich Girl" the entire 54 minute drive.
The Other Woman showed up on my Spotify running playlist during my pregame 5k for the Wisconsin game.
I ran for more yards than Jonathan Taylor did while listening to Ray Parker, Jr. on 10-26-19
Joe Momma > Jonathan Taylor
FACT
Memphis Hard Rock Rooftop Poolside Villas