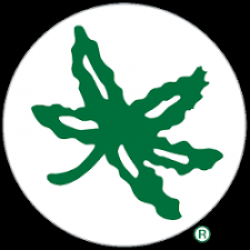 bcsBuckeye13
---
MEMBER SINCE October 22, 2018
Recent Activity
Everyone was surprised with Dabo taking the CFB world by storm. Little do they know Ryan Day is just getting started. Go Bucks
"I CRIED," SMITH SAID. "I'M NOT EVEN SURE IF PEOPLE KNOW WHAT THIS OFFER MEANS TO ME. IT'S VERY SPECIAL."

Sounds like a commitment (lock) to me. Go Bucks
Throw that man 2M a year(minimum). Brent Venables shows you the value of having an Elite coordinator to an Elite coach.
Don't look too much into what Cowherd says. Remember, he also asked Urban a month or two ago why he didn't recruit Joe Burrow to Ohio State.
I'm not knocking Haskins, but if I wanted a straight up raw passer heck yeah I'm going with Haskins, but if I need a dual threat I will never pick someone over Miller. Defenses have to account for him and the offense basically got an additional threat on the field. Something I couldn't count on with Haskins, that's why I say Miller is my guy.
Haskins was very good, but the QB nod IMO goes to Braxton Miller. I remember someone saying "when your team needed a play, Miller always came through when it mattered the most". I just felt like with Miller, you where never out of a game. The only knock I have against this list. I would also maybe include KJ Hill (Mr. Reliable).
Doesn't matter who is on their team, we will win by a minimum of 25.
Top 10 pick is a lock. Go Bucks
Imagine the numbers Dobbins would have if he was at Wisconsin, especially when not having to share the field(s) with a Heisman finalist.
Sorry in advance, couldn't give you two HS for this one.
Any hotels you recommend or restaurants?
Getting ready for Chase, Shaun, and Jeff to break my heart next. Worst part of the season
I wouldn't say I'm rooting for LSU, but I'm 100% rooting for Joe Burrow to put on a show
Players intentionally catch and hold the ball out like Ross did to give the refs a clear view of possession/not allowing the DB to poke it out. Ross had clear possession. Anyways moving on
Good look my man. I've been preparing for a few years to go to this game, I'm planning on spending a few grand for the game. I think Oregon has one of the best stadiums in the country
I'll be snagging 1st row tickets for the game vs Oregon. Can't wait for that one.
A catch is what we saw last night right before Okudah knocked the ball free. Oh wait, that's an incomplete pass.
Fun fact about the game. Ohio State lost in two statistical categories, turnovers, and penalties. Clemson had turnovers which Ohio State turned into points (taken off the board due to HORRIBLE calls). I absolutely hate it when people blame a game on a blown call, but the game was absolutely ridiculous call after call missed or overturned. This game was draining to watch. Millions of people tend to agree with the officiating costing OSU the game. This one hurts. These men worked their tails off and the game was taken out of their hands by officials. Horrible.
We'll be back, but this one. This one hurts.
Go Bucks
Does anyone wanna tell Oklahoma DBs they are allow to look back and locate the ball. My word this is awful
And next Saturday the headline will be "Down goes the Tigers". Bad time to be a feline (cat).
I swear Dabo has some dirt on his assistants. Those guys have been there for years.
Earlier I re-watched the '16 game vs Clemson. We left so many points on the field from stupid mistakes. Missed field goals, turnovers, and simply nothing going our way. I bring this up because as an OSU fan you have some form of "PTSD" form that game, and fear the embarrassment again. This years team is so much better than the last time we met Clemson.
Lastly, I am so tired of hearing "nobody wants to play Clemson". If I was Clemson I would be worried about this Buckeye team. Red hot coach, dual threat QB, Heisman caliber RB, fresh receiver core, and a stout defense. Get ready for the ride everyone, go Bucks.