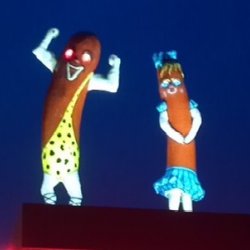 BBQ_Fan
---
Columbus
MEMBER SINCE May 04, 2015
Went to Indiana and one of my kids was on athletic scholarship at Iowa and another recently graduated OSU. Having lived in Columbus near campus for more than 20 years now I root for the Buckeyes the most (except when my daughter competed). I do love to cook - and not just BBQ.
Recent Activity
Thanks for the clarification, that seemed strange.
Feeling a little guilty reading this thread while eating a bag of chips...
I came to was post the exact same thing about Harbaugh. That's just...weird.
I've met people who grew up there and said to them, "Must have been a disappointment living there". Takes most people a minute to figure that out.
Wait - He'll ask for and managed to get a hardship waiver for another year, so he can transfer from the place he goes to after he leaves Miami.
Based on this morning's Skully link, I was one of about 15 people watching at 6:15A. He was looking pretty ragged. Glad to hear that he pulled through!
I saw it on the Columbus Dispatch. [Now printed in Indianapolis]
It's the inconsistency that drives me crazy.
And consistency will determine whether he has a long, successful pro career or just a cup of coffee. Best wishes for him.
Where's the 11W Staff article? Wouldn't have that been in the can already?
Lack of Booger could make MNF watchable again.
In terms of Quinn, lets hope the new network has plenty of hair gel in the dressing room.
Meat Loaf also said he could see Paradise by the Dashboard Light.
Love the idea and the donation, but Jeff Ruby's always seems like one of those places where you need to bring your W-2 and other proof of income before you can get a table.
Mods - the comment above should be removed.
BTW - That's from Brokeback Mountain
I frequently tell Mrs BBQ: "I can't quit you"
+1 for Hill Street Blues reference Iowa! I recall a bunch of friends crowding into our dorm room every Thursday night to watch that. My roommate and I were one of the only people on our floor to have a decent TV. How times change.
BGN - And isn't Cupp like that too? Wasn't he a late addition, a flip from MSU? Sometimes it's more than enough to be part of great team at a high-profie school. He's likely not a NFL prospect is he? No shame in that. Enjoy the ride and the OSU experience!
Maybe an engine company will be driving by the day my house catches fire.
Welcome! I prefer "with whom to interact", but I'll still give you a +1
And BTW Iowa - Lent doesn't occur during football season!
The analogy had already occurred to me. It WAS giving up something I enjoyed and I felt my ability to contemplate other things was improved.
Good morning everyone! I'm happy to say I have ended my self-imposed 17 day exile from college football. I needed a mental respite from things starting the second the Fiesta Bowl ended and decided a cold break from 11W was the best way to achieve that. It was hard, but I look forward to catching up, finding out what I missed - and next season. Go Bucks!
So winnable. Let's get it done.
I've just tuned in and saw a targeting, then a facemask, and an interception - possibly on consecutive plays. Has the whole thing been this bad? Oh and Tathan on the sidelines
"Yeah they've gotten the best of us recently, but we've got to shrug it off and work harder, and we'll get it done."
- or any one of many similar responses would have been better and not left his soon to be former teammates holding the bag. What a dope.