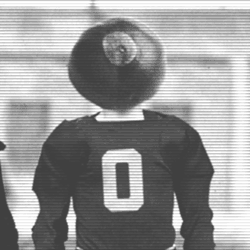 bbb
---
MEMBER SINCE October 13, 2013
Recent Activity
I think Clemson is probably very good, but I also think we don't know that for sure yet. OSU and LSU, however, are undoubtedly among the top in the playoff era
Dude like, is Coan okay? You'd hate to see someone get injured on the last play of a game in garbage time like that
I can't manage to make myself feel upset about this. Who cares?
Don't understand how they could, but the committee is unpredictable at this point.
this sentence was a ride. "i don't know how they could...well, actually i know how they could"
lol Dabo wins by cheating. An FBI sting proved their players take PEDs. Hard. Evidence. Then the FBI just sort of...dropped the case. The analogies here go deeper than you may care to believe
Comment removed for violating the site's commenting policy.
This looks like the 2018 defense. what on earth is going on?
Getting downvoted for saying Nepalis don't watch OSU vs Michigan is truly hilarious
Something tells me they're not watching OSU vs Michigan in Nepal. Probably not even in the Netherlands. I get that hyping up the rivalry is good, but lmao
"The other guys care more than us only because they're mindless zombies who are brainwashed into hating us" is what he's implying here. Pretty weird take imo
the word you're looking for is "don". Dawn is for the morning and for dishes
That's about $65/month too much
A common pitfall of people in new leadership positions is trying to make an issue or big effort "theirs" at all costs. I'm glad Day isn't falling into this trap
I cut the cord 7 years ago and haven't looked back
just because you don't understand what the job entails doesn't mean he only "shook hands". i'm sorry he wasn't "exciting" enough for you
LOL if you think that's what presidents of universities do, oh boy
but he doesn't prostrate himself to the football team so that apparently means he's bad
Comment removed for violating the site's commenting policy.
hahaha no this has nothing to do with any comments he made. It has everything to do with the fact he sold off the university's property at a fraction of its value to his buddies.
sure, he showed up to parties and was friendly. people liked him. he was still a snake oil salesman
Yeah, he was nice. Snake oil salesmen are nice. He also sold the parking to a private company owned by people he knows for a 10th of its value