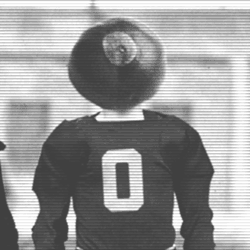 bbb
---
MEMBER SINCE October 13, 2013
Recent Activity
COME ON NH, THIS IS A NO LAUGHING ZONE
Yeah this is just bad. No wonder people like Arnette and Browning were kinda checked out under Urban. Not everyone responds to crap like this
Man, I can't help but notice that the Hurry Up is truly a new thing now. It's absolutely a huge improvement from the past. I really just find myself enjoying it and it's no longer just a list of targets with links to 247 profiles, but way more in depth
CA called the NCAA's bluff -- honestly this shouldn't be surprising at all
Dude you picked a fight with them -- you literally initiated it, what did you expect? sheesh
Yeah, honestly that really sounded like an unprovoked dick move to me
Maybe this is me, but this doesn't actually seem that similar
Seriously. either hitting the sauce or taking too many of those pills that came up during the zack smith saga
Do you want the team to have a strategic advantage by creating information imbalance, or do you want to know every little micro detail about player statuses? Which matters more? The former obviously.
Smith was not a good coach lol
I haven't been this interested in the Hurry Up since Birm. Excellent work yet again
One thing that hasn't mattered so far given the competition, but Fields has a really bad habit of staring down his target. You know where he's going the moment he gets the snap
:):):):):):):):):):):) could not be more happy
Lay off the sauce, Brutus865
Zack, you've been really elevating the Hurry Up. Great work!
What does it mean for a fan to be "incompetent"? What does a "competent" fan even look like? Why does competency have anything to do with watching games?
Fantastic Hurry Up, Colin! I love the commit profile idea. Can't wait to read more of your stuff to come