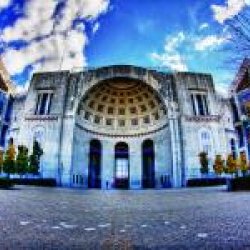 bbase22
---
Powell (via Worthington)
Member since 04 October 2012 | Blog
Buckeyes and Bourbon make up any space after Family and Friends
Favorites
SPORTS MOMENT: 02 National Championship/15 Sugar Bowl
COLLEGE FOOTBALL PLAYER: Bosa
COLLEGE BASKETBALL PLAYER: Mike Conley
NHL TEAM: Jackets
NBA TEAM: Cavs
Recent Activity
Regardless of where it originated, I still immediately think of JoePa outside of his house leading his supporters in the cheer...In front of the media right after everyone had read the grand jury report...And it still makes me sick.
I loved the writing, diction, and theme of this article but "We Are" has morphed into a call for a mob action when needed and more recently it's been to cover up sins rather than expose them.
Uhhh...Coach John Lucas whose tweet is embedded is not the famed Buckeye Jerry Lucas
That Borges interview was actually really insightful...I would kill for one of our 11W own to get a sit down with Herman so that we could compare/contrast their weekly prep vs ours
I think that Reilly is kinda following the bell curve that all of us do in a profession. He undoubtedly peaked when he was with SI but to continue at that level for his entire career would have been nearly impossible. How quickly and how far he has fallen is especially tragic when you consider the dizzying heights of where we grew accustomed to finding him as a writer. I'm guessing that his contract restraints cause him to print some of the garbage he creates now but I'm sure (hopeful?) that there is now way that he's proud of it...he's got obligations and he just can't meet them like he used to.
Sadly, there's a good chance that all of us won't be as capable at our jobs as we currently are in about 20 years.
WHA? YOOOURR CRAZZZY MANNNNN
Conley is underrated right now but if they make a deep playoff run he's going to start being mentioned in "who's the best point guard" conversations...because he is definitely one of them
I'm so ridiculously pumped about this kid.
If they add Johns Hopkins or Denver for lacrosse the Big Ten would immediately become a powerhouse in the fastest growing sport in America. Hopkins especially has been a perennial national title contender...not to mention their academics aren't too shabby
You've got to be thrilled that we have Gene running the ship. His leadership and vision has been pretty spectacular.
I'd pay extra on the cable bill to never have to see Mark May or Skip Bayless again.
I couldn't get through a work day without you guys...11W is my sanctuary