BayCountyBuck
---
MEMBER SINCE July 16, 2014
Recent Activity
Mighty good time for that winning powerball ticket to come my way...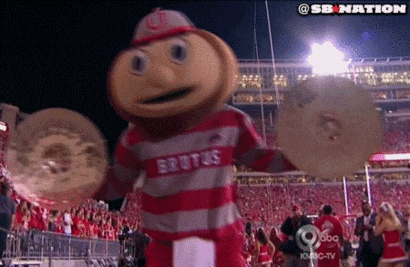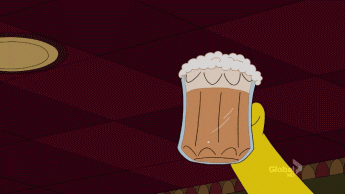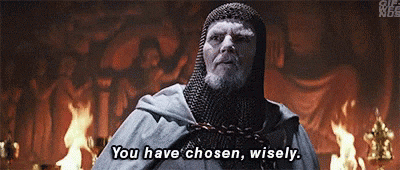 Glad Zach came aboard and here's to hoping he reaches all the goals he set for himself. If he does, the game threads will be a lot of fun...
Me either, I get screenshots sent here and there and read enough on here and other outlets about the perils of twitter, no thanks.
As we see all too often, the twitter never forgets...keep hoping it goes the way of myspace someday as most of twitter is a sewer.
The current format and state of the ACC sets up very nicely for Clemson, yuck. I don't care for them or Bama, sadly the San Andreas fault didn't swallow them both. Sad to see the season end but my brother text and reminded me we are 8 weeks from spring ball and competitive Buckeye hoops to keep us warm this winter.
And as importantly, an elite coach. Coach Mattison and LJ together? Bring us all the Defensive Linemen.
Selfish fan me would love to see the Dwayne train for another year in Columbus but good luck in the League and get yourself paid big fella.
Loved that he was from Grove City, played at Mount and the sample size was rather small in Columbus but something was certainly off with the 2018 defense. Wish him well and a very busy "Day" in Columbus
Welp, had this one circled as a possible 2019 game, not a fan of Friday night. Although as others said, it now opens the rest of the weekend which Mrs. Bay will much appreciate and it would have probably been a night game anyway.
Pretty solid work from the pylon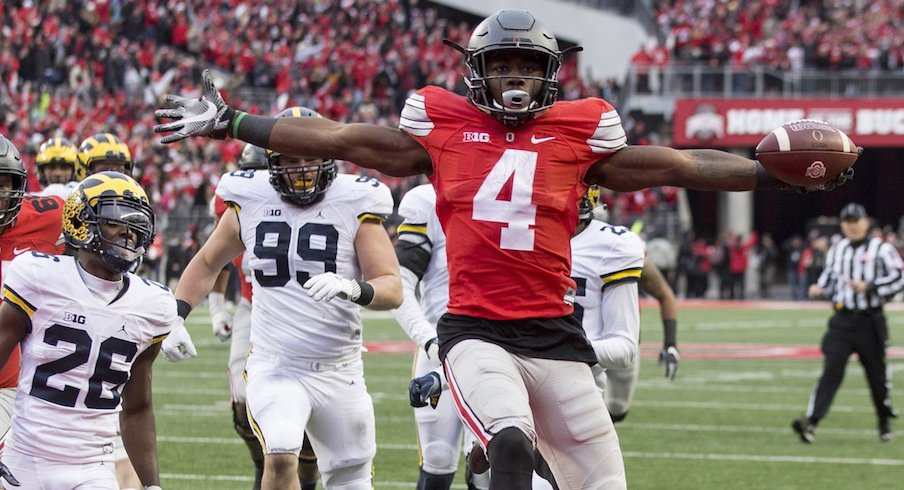 The Browns are less awful than years past, that is some welcome news.
Also saw that Don Brown was a finalist, had he left UM, could have helped the good guys with Zach.
Helluva game and on my sports bucket list, Go...USA! Can't bring myself to root against either
Prayers with all those lost at Pearl Harbor and thank you to all that served as a result, as we lose the last of the "Greatest Generation" I so appreciate the work that our 11W historians do, thank you NavyBuckeye91, for the post and your service.
Indy is a great venue and weather is a major factor, field conditions should be perfect for a championship game. That said, I wouldn't mind exploring a rotation between B1G domed stadiums (Indy, Detroit, Minneapolis)
Can't go wrong with the opportunity to make life changing money. I love what #7 has done with the record books in Columbus but if he asked my opinion it would be really tough to say come back and play for free and risk injury.
Thoughts and prayers with her family and her UM marching band/university family.
Good luck to Zach and his family, they are nearing the end of this wild ride and hope that whatever they decide, us on the keyboards respect it and move on.
Yes because no one in the bunker as Urban called it is saying today was it or he is ready to hang it up. It's like the media is stoking the negative recruiting fires. If they are so confident, let's name these "sources."
Lots of crow to eat, this was the 2018 Buckeyes we all so desperately wanted to see. I don't care what happens from here out, they are 11-1, beat the rival and the staff, players, recruits and everyone who witnessed today, should be really damn proud of ALL these guys. Oh and a big fuck you goes out to Brett McMurphy & all the hacks who tried to tear this team apart.
Excellent as always and can't wait to watch TBDBITL march in the Macy's Thanksgiving Parade