BayCountyBuck
---
MEMBER SINCE July 16, 2014
Recent Activity
Pretty solid work from the pylon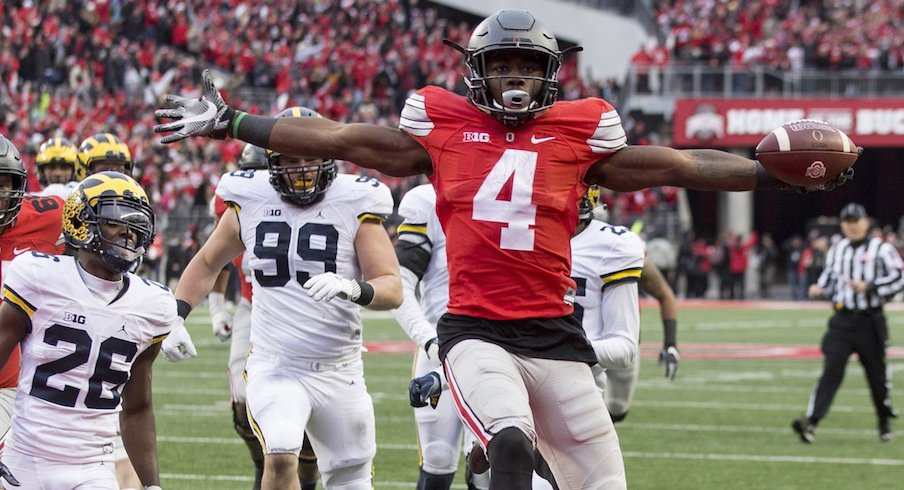 The Browns are less awful than years past, that is some welcome news.
Also saw that Don Brown was a finalist, had he left UM, could have helped the good guys with Zach.
Helluva game and on my sports bucket list, Go...USA! Can't bring myself to root against either
Prayers with all those lost at Pearl Harbor and thank you to all that served as a result, as we lose the last of the "Greatest Generation" I so appreciate the work that our 11W historians do, thank you NavyBuckeye91, for the post and your service.
Indy is a great venue and weather is a major factor, field conditions should be perfect for a championship game. That said, I wouldn't mind exploring a rotation between B1G domed stadiums (Indy, Detroit, Minneapolis)
Can't go wrong with the opportunity to make life changing money. I love what #7 has done with the record books in Columbus but if he asked my opinion it would be really tough to say come back and play for free and risk injury.
Thoughts and prayers with her family and her UM marching band/university family.
Good luck to Zach and his family, they are nearing the end of this wild ride and hope that whatever they decide, us on the keyboards respect it and move on.
Yes because no one in the bunker as Urban called it is saying today was it or he is ready to hang it up. It's like the media is stoking the negative recruiting fires. If they are so confident, let's name these "sources."
Lots of crow to eat, this was the 2018 Buckeyes we all so desperately wanted to see. I don't care what happens from here out, they are 11-1, beat the rival and the staff, players, recruits and everyone who witnessed today, should be really damn proud of ALL these guys. Oh and a big fuck you goes out to Brett McMurphy & all the hacks who tried to tear this team apart.
Excellent as always and can't wait to watch TBDBITL march in the Macy's Thanksgiving Parade
I don't think this is an "official" visit in terms of overnight, hotel stay, etc. as he already did all that. This is being reported as a visit for practice, one day, on a Wednesday, so I doubt there is much in the way staff involvement other than greet him at the door and escort him to the coaches' offices to discuss whatever it is he wants to discuss. Wish him well as this is no doubt a big decision.
I've never been a highly sought after football recruit but I have turned down a handful of job offers. That was done by a phone call, not a visit to the office but ‾\_(ツ)_/‾. I hope the visit goes splendidly for Zach and for OSU.
Find a way and those lucky enough to be going, for the love of all things Buckeye, be loud loud loud for the entire game. Let em hear you in AA.
Very well done, start em early and raise em right! Go Bucks Beat Blue
And this is a huge point, Urban may not be the most prolific X & O coach, but all the time and effort he puts into leadership training, the constant competitions, the real life Wednesdays, the psychology of the team etc. all of this keeps a team together and has led this team to 10-1. I hope that Urban is healthy enough to continue and more importantly, that he and his family WANT to continue. We have been unbelievably spoiled as fans over the past 7 years and despite a very few losses, damn glad to be Buckeye fan. Beat TTUN
How sad, Tammy was a Finebaum show legend.
Agree 100%, and an outburst like that now has to be explained to front offices that may consider employing him.
Class move and prayers with William White
"Well I guess there's only one thing left to do. Win the whole fucking thing."
-Jake Taylor
Happy threads return to 11W!! Let's hope all phases are firing and 9 units are strong over these last two weeks
Exactly this! A tough, November bloody nose game and Ohio St. dug deep and found a way to win. This looked like a Tressel Saturday but we'll take it. Keep grinding boys, all the goals still out there, best part of being 9-1...