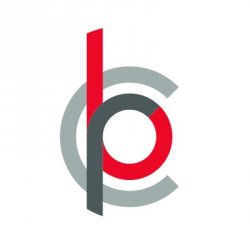 Bay City Rollers
---
Bay City, MI
MEMBER SINCE April 25, 2016
Recent Activity
His IQ is raising some flags I think, especially after he committed to ttun...
Serious side question here.
I don't get to Columbus as often as I would like but can anyone tell me if we as fans are able to access the trophy room in the header photo?
Based off their performances maybe...
Just my two cents but I'm not sure it added to the conversation by punting it out there.
Perhaps if youve read it before or thinks it's not forum
worthy then you can simply click on another article
or forum post to comment on?
Interesting company at the bottom with Harbaugh, Franklin and Herman bringing up the rear!
Three-star wide receiver Devell Washington included Ohio State in his top-five Tuesday
That's my boy right there, bring that game to Columbus!
I know there are a couple of WRs in front of him on Hartline's board but I'd love to see him in some Scarlet & Gray!
Be careful what you ask for Defiance, he might just take you to the Woodshed!!
What'ya mean, Matt lost his black stripe last year.
He's a whole year ahead of Fields...
+1 for the DV.
Seems like an appropriate response to the original comment if you ask me.
We have ourselves a winner boys and girls!
Best comment of the day right here!
What's that, I c*#'t hear you...
If I were him, I'd take that call...
I see your point but he's got a lot of time invested in Columbus and without a degree, I would think he'd have to sit a year.
It'd be a shame if he went anywhere else but at the end of the day, you've got to do what's best for you. I always thought he'd be best served at H back (read here as the Curtis Samuel position) but with KJ back and Saunders and Gill slotted behind him, he's not going to see reps there.
Slow he would not be.
The force is strong with this one and IMHO he's absolutely correct. Werner was best in pass coverage last year.
From the looks of the DV trolls, it looks like Tathan may still be creeping about the board here at 11W...
Love the way he's making Ohio kids a priority early on. It also helps that there are some damn good Ohio prospects in 20 and 21.
Never was a fan of slow playing them and losing them to another B1G team.
How about a green stripe, since they're new to the program AKA green?
Stephen A Smith checking in here:
his reputation was "run first"
We talking Dwayne Haskins, here right?
The A in SAS stands for ass, game film optional...
It's also helpful to note that with only 11 OL on scholarship, even adding an OL or two in the 2019 class may give us depth but not experience.
The grad transfer option, especially this one from GT and the OT from Rutgers brings depth plus experience.
When's the last time you checked?
Sounds like we'll know on NSD.
Either he's in the class or he isn't at this point.