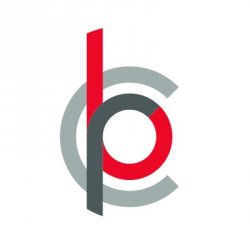 Bay City Rollers
---
Bay City, MI
MEMBER SINCE April 25, 2016
Recent Activity
Pure Michigan at its best, right?!
University of Cincinnati and The Fighting Fickells could make some noise in 2020.
Sounds like it'd be worth a conversation.
Perhaps not the only qualified candidate but he's certainly got qualifications not everyone has, right?
Perhaps either of them but it's tough to call out one and not the other, right?
I seem to remember some of the names from the Netflix QB1 series, does that sounds right?
Appreciate the take on all things offensive MGO, I'd say you're well versed on both sides of the battle.
Agreed that consistency is paramount to continued success but slumps are possible at any point.
Thanks man, I needed something there! Felt like I was at the edge and going over!
I may need to adjust the quantities though, how about two showers, a six pack and I'll watch Ohio State victories as far as the last time they lost one to meat chicken?!
Damn, I'm feeling better already! How firm thy friendship indeed!
Hi, my name is Bay City Rollers and I may have posted a thing or three over on you know where.
I feel so dirty right now but it's good to get it off my chest!
I have been saying for two years that UM should leave the conference, simply so I don't have to experience losing to OSU anymore.
Jimmy, is that you?
Hell yeah Urbz!
Bearcats BOOM!!
XFL says hold my Corona...
In their defense, 1997 was a very long time ago and it was only half a title...
They'll still find a way to Harbaugh it, just watch.
The joke about Xichigan is Harbaugh
FIFY
username checks out!
Type OH positive indeed!
Your camera requires WiFi Moo?
The article was specially about Stroud's meteoric rise and how Covid has changed the landscape of CFB and such a rise wouldn't have been possible this year.
Since neither QB has taken a single snap, seems like the jury is still out on both.
The Detroit Lions just seem to have a knack for drafting great players and then never being able to produce results on the field. Not the players but the team overall.
Take Barry Sanders and Calvin Johnson for instance, it was so bad in Detroit Rock City they actually retired from football!!
Add in Wayne Fontes and Matt Millen and it's just a running joke!
How so Louie? Not disagreeing, just asking.
I don't see what you're referring to, could you elaborate on the disrespect to Miller?
Everyday that ends in Y reminds us it's true!
Hopefully Branch balances the drastically different takes between Martell and Garrett and as you've stated, forms his own opinions and make the best college choice for himself.
You could always migrate North, as long as you don't mind the smell of stale football programs and the sound of skunk weasels crying...