Basso Profondo
---
The Ohio State University, Main Campus (via Hilliard, OH)
Member since 24 September 2012 | Blog
Just another Ohio Stater in a beautiful world full of them.
Favorites
SPORTS MOMENT: Every single ramp entrance I have had with TBDBITL.
COLLEGE FOOTBALL PLAYER: James Laurinaitis
COLLEGE BASKETBALL PLAYER: John Diebler
NFL TEAM: Indianapolis Colts
Recent Activity
Me seeing the news:
Can't hold in the excitement:
This scared the crap out of me for a second, almost read it "Random Bro Live-Tweets Von Bell hitting a girl" Died for a little bit. Funny read though, it's the daily battle men face.
Fantastic News! Welcome to Buckeye Nation Jamel!
That's too bad, thanks for the info.
I am a bit out of the loop with shooty-hoops, so bear with me if this answer is well known, but will we be seeing Kam Williams at all?
Yes!!!! This is fantastic news! It's the last thing I expected tonight but I am loving it right now. Welcome to the family Meechy, congratulations on your decision!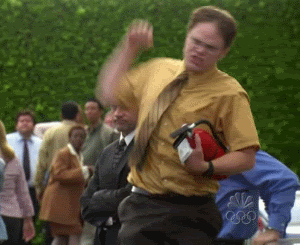 You've gone above and beyond the call time and time again. Thanks for all your work in feeding our addiction to Buckeye football.
You'll make one heck of a Left Tackle Mr. Jones, Buckeye Nation is glad to have you on board.
I hear you there, I can definitely make it over there though.
If I see it in any store around Hilliard I will certainly pick it up.
Incredibly awkward delivery by the two of them. Ouch.
His film looks solid to me, I'm on board. Welcome to Buckeye Nation Mr. Collier!
I personally am a fan of the Eastern Cottonwood, but nothing beats the personality of an Ohio Buckeye tree. I see them all the time and it never gets old.
Props for the extended Lebowski reference!
Do you mean A-Deck or AA? I would imagine the new seats wouldn't be down that low, we have to have room for the epic tunnel that the team can come out of.
Welcome Mike! It will be interesting to see if any of the traditional bottom-feeders can make a run next season with all the uncertainty on rosters.
Seems like a cool dude. Cannot wait to get him down here in old Columbus town.
A night game atmosphere is already impossible to beat, and then you add the majesty of the game to that environment? I would say it would be one hell of a spectacle. Heck, when I was in high school and we played our cross town rivals there was no greater feeling than seeing the flurries of camera flashes under the lights when the game kicked off, the roar of anticipation from the ~5,000 there. Imagine that in front of 100,000... Gives me goose bumps.
She probably would have plenty of interesting stories to tell as well... Plus Elisha Shaw would certainly pay very close attention
I am usually one to say "if it ain't broke, don't fix it", especially with our classic uniform; but in this case all I can say is Wow. Those uniforms look damn good, I mean very good, and I would proudly see our team don those guys every Saturday. Excellent work.
All I would say is no black lettering for the home jersey, because that is quite difficult to read when they are out there on the field. Also I am not sure about the green buckeye leaf stickers. They certainly pop, but seem to me to be a tad too visually distracting. Anyone else agree?
Overall though, I usually would not accept any uniform change to the Bucks, but this is fine work and if a change happened I would insist that it be this one.
Well... They finally came out and said what they had not wanted to admit this whole time... That the interests of the two are eternally intertwined... So that's a big difference there.
I'm hoping he works his way into a semi-regular rotation in the D-line. It's in his blood, and he seems like a great guy. Let's hope he becomes the next Bosa to be drafted in the first round! (Then of course in my little dream world Nick Bosa also comes to Ohio State and eventually is drafted in the first round....)
That bit about Thompson library is interesting, not something one would normally expect to impress a recruit. But I am glad he enjoyed the view from the Grand Reading Room so much. He seems to have a good head on his shoulders and hopefully he will do great stuff here.
Regardless of who is coaching at TSUN, I say bring it on.