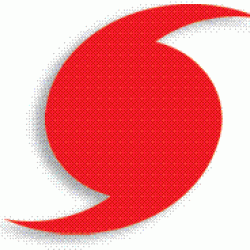 Baroclinicity
---
Eleanor, WV (via Cleveland area)
MEMBER SINCE July 21, 2011
Favorites
SPORTS MOMENT: Tito Paul planting Derrick Mason into the turf.
Andy Katzenmoyer planting Corby Jones into the turf.
Matt Wilhelm planting Ken Dorsey into the turf.
COLLEGE FOOTBALL PLAYER: Eddie, A.J.
NFL TEAM: Cleveland Browns
NBA TEAM: Cleveland Cavaliers
MLB TEAM: Cleveland Indians
Recent Activity
You beat me by a minute. Curious about this as well.
I'm on 11W record before the season saying I hoped they worked out a Kluber trade, especially if it could have been with the Dodgers in a Bellinger package. Who knows if that was even possible, but I was worried about the purge or not resigning of key bats. I think they are out of the race... there's just nothing there to get the bats going. I think we have like 2 hitters batting over .250 in May. Super worried about Ramirez...he chases everything up and out of the zone. Looked like a steal of a contract last year...not so much now. We will know everything we need to know in the next 2 weeks. Red Sox, Yankees, and Twins series. Gonna either be ugly, or hopefully pleasantly surprising.
No proof of course, but in the late 70s...no way that horse wasn't roided up...
The Keegan Bradley vs Miguel Jimenez dust up a few years ago was pretty interesting.
Good to see you still around BT.
Sets an interesting precedent for sure. I don't know enough about horse racing to know if it should have DQ'd the winner, but IMO, the winning horse did ultimately get pushed further out even though it wasn't directly impacted. Who knows. Bad beat, though...
Wonder if we would have given him a look if we didn't get Hoak. More intel, if nothing else.
I second this. Let them wear what they want, except for those that have to be kept track of, like ineligible receivers and such.
I've got a degree from a school that academically speaks for itself and has given me the clout to land the job and career I always wanted.
Simple. Home dogs that were counted out.
We are going to need an 11W writer specifically devoted to keeping track of QB personnel.
I'm going to go with Craig Krenzel at Michigan in 2001 while Bellisari served a 1 game suspension (DUI, I think?) and game-managed a 26-20 win in Ann Arbor.
edit: Hove beat be to it...
Brian Hartline, head coach in the making.
And keep going at Jacobson
Better motion on offense at least...
The age of college football free agency has officially begun.
Some serious desperation going on there in Cincy.
Fresh dish of tears over at the M place...
I love Kluber. And I think we need to trade him.
Small market teams don't have the luxury of milking every possible year from stars if they want to stay competitive without having to go into a major rebuild. Might have to try with Lindor as well in a couple years since it's already pretty clear he won't sign long term.
It's not just this, but I have a hard time believing the Tribe will run away with the division like most outlets seem to be predicting. You always get static from a team or two that is ahead of schedule on a rebuild (White Sox). We may get there, but it will be a fight, and I think we'll be an easy exit again unless some improvements are made.
Yeah, let's go there. 2 Natty's this century, tied for tops with anyone not named Alabama. Georgia? Zilch. Can't get over the hump like Florida, LSU, Auburn etc.
I understand the talent riches, but Georgia crapping the bed in huge games for many years has to count. If big game wins and losses don't matter in this argument, then you have to put Georgia Tech in the same boat with them. They have the same talent base to collect from. Maybe they get over the hump with Smart. Until then, I put it in the next tier. I'd have LSU over Georgia.
Exactly my point. Clemsoning has become Georgiaing, but Georgiaing has been a thing for a long time.
I can't help but think Georgia is on that list because Smart has them as the SEC's other-than-Bama flavor of the month...