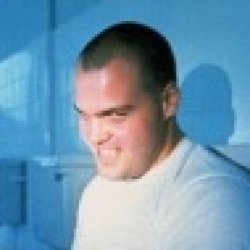 Barnsey69
---
from Columbus, OH
MEMBER SINCE September 26, 2013
Born and raised in Columbus, O-H-I-O! Graduate, and former employee of tOSU, so very vested in history and tradition of Ohio State.
Favorites
SPORTS MOMENT: Dorsey's incomplete pass falls to the turf, and the Buckeyes are National Champions.
COLLEGE FOOTBALL PLAYER: Eddie George
COLLEGE BASKETBALL PLAYER: Jimmy Jackson
NFL TEAM: Cincinnati Bengals
NHL TEAM: Columbus Blue Jackets
NBA TEAM: Chicago Bulls
MLB TEAM: Cincinnati Reds
SOCCER TEAM: Columbus Crew
Recent Activity
This kid is legit.
Welcome to Buckeye Nation!
Lewis can't even spell his first name correctly...*yawn*
_ichigan still sucks.
He is already speaking better English than 50%-ish of the country...including some frequent, high-profile Twitter addicts...
Glad to have him, mostly because he rally wants to be Buckeye and has already bonded with his future teammates.
Please share the peyote...that is all.
What a wild game! Had great seats in 3rd row just a little over from the broadcast team, so got to see the FB recognition up close, very cool! Seats were a present for my 12-year old's B-day, and he was in heaven. Bucks tried to give this one away, as usual, but the win was special for us.
Only downside was experiencing the dead-zone first hand, as all of those people just sit on their asses the whole game, except their last 2 minutes of course. Two 60-somethings behind us bad-mouthing the team the entire game. My son asked me why they had nothing good to say, and I didn't have an answer other than some people are just negative. I'll beat this dead, bloody horse again and be a proponent of extending the student section around the entire lower court. I know, I know, $$$$$$, but geez how pathetic.
Regardless, had a great time, all the while instilling how to be a good Buckeye fan in another generation.
Go Bucks!
Looks like you got the DV from Paul Finebaum...he jealous.
Will he be taking his baseball stadium when he leaves?
But...you're over it, right? So classic.
I just legit laughed so loud that two of my colleauges peeked over to see what was up! Well done...damn well done!
and to be the first Ohio State quarterback selected in the first round of the draft since Art Schlichter was the No. 4 overall pick in the 1982 NFL draft.
Boggles the mind.
Good luck to you Mr. Haskins, can't wait to see you're accomplishments next year in Across the Shield!
Go Bucks!
So sweet.
Come bring the pain Zach!
Go Bucks!
Cannot wait to see this guy as the 100% feature back, regardless of who starts at QB next season. If we feed him like Zeke, he can have a Heisman type year.
Go Bucks!
Gotta love those guys a little extra that are from _ichigan and spurn TTUN. He's not going in the first 2-3 rounds, but doubt he cares. Kareem Hunt, Kerwynn Williams, Devontae Freemen, James White (Super Bowl Record-Breaker), Terrell Davis (League MVP) Jay Ajayi, and the list goes on and on for guys drafted 4th round or later that tear it up all the time in the league.
Good luck to you sir, go get paid$$$$!
Dear Coach Day,
Don't fuck this up.
Love,
Me
Amen brother, NOT the Browns or Bengals.
Thank you Coach Meyer for all you have done for the program, and this community. Now relax, and get healthy.
Go Bucks!
I think he should suit up and just stand there on the sideline...see what happens.
Go Bucks!
Awkward situation that was handled pretty well imo. Kudos to Smith, Coach Holtman, and OSU for recognizing Thad for his outstanding contributions to the basketball program. And above all, kudos to Thad for being an adult about the situation, and not demonizing people on Twitter, etc., like so many do these days. Class act all the way.
How special is it to be back in the Big Ten Championship Game? "It's only special if you win it."
Ahhh, there's Coach Meyer!
Go Bucks!