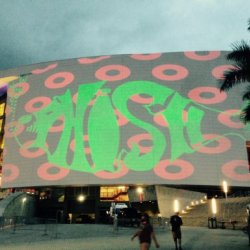 Barney
614
Member since 30 August 2010 | Blog
Phish, zombie movies & cold beer
Favorites
COLLEGE FOOTBALL PLAYER: John Simon
COLLEGE BASKETBALL PLAYER: Chris Jent
NFL TEAM: Browns
NHL TEAM: Jackets
NBA TEAM: Cavs
MLB TEAM: Indians
SOCCER TEAM: Aston Villa
Recent Activity
*Drum Major on trampoline
I thought I was the only Aston Villa fan in Columbus
Good call on "Confederacy on Dunces"
It is rough not having BTN at the moment. I wasn't able to watch the game last night. If it's not on Sling by the time football season rolls around I'll need to go to a friends or a bar. I'm thinking that will only be 1-2 games.
The other problem I'll have is for march madness. Sling has TNT and TBS but not TruTV.
First world problems, right?
I got rid of cable 2 weeks ago and signed up for Sling TV. ESPN & ESPN2 come with the basic $20 a month package. The $5 sports package gets you ESPNews, ESPNU, Buzzer Beater, Goal Line & SEC. I would imagine it's only a matter of time before Fox gets on board. When that happens BTN will probably be in that package as well. Sling has only been available for about a month now.
FWIW, internet, Sling with the sports package and Hulu Plus is $82. My cable bill was $120.
This is the type of comment I would expect from a Michigan or Penn State fan. Dude was pissed about getting a B on a test. Let it go
Our one and two are the same which is why we are dudes. Looking forward to getting down with you guys tonight!
I would like to take this opportunity to claim myself as the winner of the best tan contest at the Continent in the summer of 1984. Celebrity judges were Fritz the Night Owl and Mona Scott. It's a honor I will cherish for the rest of my life.
I went to a Cavs vs. Celtics game last month. What a snoozer. I know its the Cavs but wowsers. My favorite part was leaving to go to a bar.
You betcha! It's super duper!
It would've looked great with a couple exclamation points and a pirate flag
Nope. My bad. Must have been someone else
I think I saw Jeff at the Ohio state fair last year
It won't be easy with these guys
On another note, I could do without Q shoving everyone.
The meet the staff link isn't working. Also, is there a link to the game posters? I thought I read something about that last week.
I experienced attitudes like this all day long. Both outside and inside the stadium. Stay classy Berkeley!
Sounds good. Today's vocabulary word is strange. Try to use it in a sentence today.