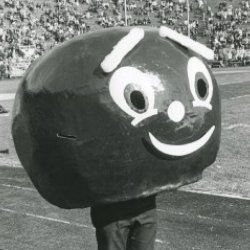 bakerjon
San Diego, CA (via Van Wert)
MEMBER SINCE July 03, 2014
Favorites
COLLEGE FOOTBALL PLAYER: Archie Griffin
Recent Activity
No takers on Haskins winning the job in Washington?
I hope you are right. If we do it again, their are going to name it after us like they did Clemson a few years back
Mike Kudla (may he rest in peace) DL
Kudla was a beast and was 1st Team All-Big Ten and Defensive MVP in 2005. He played in the NC in 2002. Dude once played with a torn pec and still played well. Yet he's not a name you hear much, possibly because of his untimely passing or because an injury cut his NFL playing days a bit short. Not enough props for him

Joel Penton DL
He's just a good human being. Admittedly, I like him a little because he's from my hometown, where he's still a legend. He's done so much for the community there. He's now a motivational speaker for kids and has 2 books out for teens. My parents knew him well (I had moved out of town when he made his mark) and had nothing but good things to say about the young man. He was of course a Wuerffel Award winner and was a 4-time Academic All-B1G honoree while at OSU.
Looking back at the Tressel years we were more in the 5-7 range. That seems like a reasonable goal
I wonder if Victor needs to be on the field more to be more consistent. Like a RB that needs carries to keep it rolling, does he need to be on the field more to keep his head in it? Hoping for a big year for him. He has tools to be a WR1 if he can get his head in the right place.
Mack I love and I think he got a bad rap as inconsistent because of a few drops at TCU. He was there all year until his injury. He and DH had a connection.
All that depth, I do wonder how many will stay though, especially with the depth coming in this cycle
One of their players will still guarantee a victory or summer stupid thing
Can't wait to find a comfy place to watch this young man do some work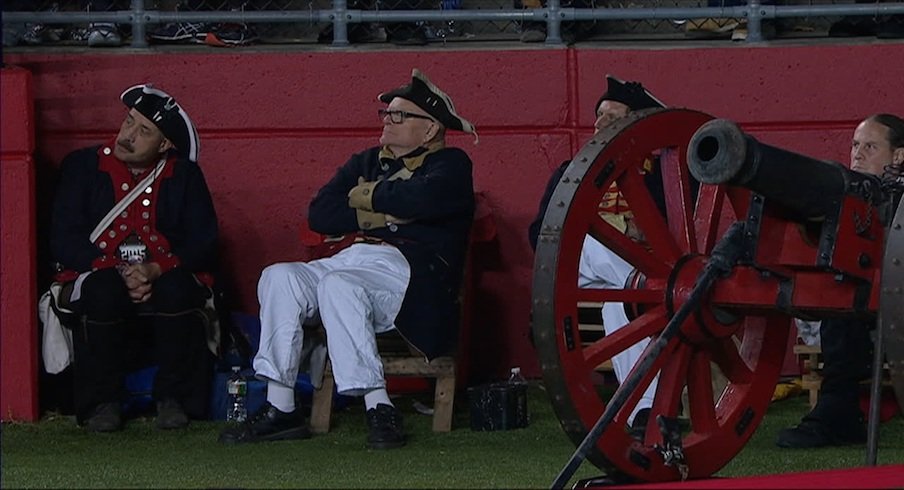 These guys already did
This opinion brought to you by the letters J and K. If Dobbins and Hill are able to play well and break the records we hope they do, we have a good shot. Fields success depends on those two I believe, and their success depends on the OL
Some friends of mine played AAU basketball against Orlando Pace. He was murder on the court. He turned into a pretty good football player though
Never heard of her
I actually coached those kids in 6th grade. They weren't just good at basketball. They were good kids. Never mother off. Very respectful.
Good list
We will be a ground and pound offense for the most part in 2019 I believe. Dobbins may be the most important player on the field for us at skilled positions. I believe he will live up to it and we will be talking Heisman by the end of year, if all goes well. Not saying he wins it, but he could be in the conversation. JK is an amazing talent, and I do believe he needs reps to get going. This is the year for him.
Behind him I see talent, so no worries there either. They just need time. Like a fine wine still on the vine.
Is this a longer term contract or just a "come see what you can do in camp" contract? Any details? Just curious
Oh gosh how did I forget PJ Fleck. I change my answer!
You gotta wonder if he didn't have the foot injury if he gets drafted.
I truly believed he should have quit and made roster room at OSU a few years ago. Boy was I wrong! Happy to be wrong in this case. Prove them wrong again Johnny!! We are on your side. I won't doubt anymore your grit
You are not wrong. He played a style that made him more susceptible to injury.
That doesn't change the fact that a guy that runs toward people that want to hit him is more likely to be injured than a guy that runs away from or throws the ball before people run at him and hit him. This is a big reason why NFL teams don't run their QBs as much. Business decisions.
Statistics would actually he say he can and he can't and what the chances of that are without assuming anything
Never said guarantee, just statistically more likely
BDG I hear ya and I too expect a little less when the backup comes in. Nothing against Chug, but there is a reason he wasn't in the discussion for the QB competition this spring. His role was to play scout team QB, get people ready for Saturdays and get a degree for his hard work; not play on Saturdays. Yep, that's brutally honest, but there it is.
My fear isn't is Fields good enough. He is. But we will have a mostly running offense this season with Fields and Dobbins and some passing mixed in. Fields will likely be putting his body on the line against large defensive players whose bodies are more advanced than his own. He's like 20 years old, maybe.
He's not Braxton, but the comparison is obvious. In 2011 and 2012 Braxton went down with injuries due to his running style of play. I wish nothing ill on him, but statistically, Fields is more likely to come out of games or miss them entirely. I for one believe this will not be a productive time for our offense when Fields is off the field.
I think Baldwin would have given more capability. Martell would have been a great option that scored points and drove down the field. They aren't there, now.

That's all I think people are saying