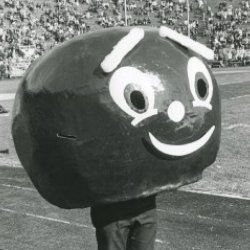 bakerjon
San Diego, CA (via Van Wert)
MEMBER SINCE July 03, 2014
Favorites
COLLEGE FOOTBALL PLAYER: Archie Griffin
Recent Activity
You're the best, Colin
I throw the BS flag on coach Meyer here
Victor had an ugly drop (typical, sadly). I think there was another one by Olave in the first half. 2nd half was pretty clean and yes bailed out was a good description. Fields was better in the 3rd quarter for sure
I need a gif of your mom with gold pants dipped in holy water, and garlic with JH on the body of Dracula now.
To me this is the most compelling part of the matchup, the coaching. BV is elite. RD, KW are elite. Hafley is elite. What will they do and how will they adjust? That will be huge in this game. I think this is really a talent equated game. Jimmy's and Joe's win games, but when they are the same-ish, Xs and Os have to get to work.
Welcome to the site VC. We are generally a nice bunch with some decent football knowledge. We welcome fans from all over and have nice interactions from That Team Up North (TTUN), aka the Wolverines. We also still have a great relationship with VA Tech fans from our home and home with them. We welcome you to cordial, insightful interaction. Don't be a jerk, but feel free to be a homer. We are :)
JK by 51. Game is closer than you'd think. JK also has 10 more receiving yards
Ryan Patrick Day. First time head coach goes undefeated and wind B1G. It's unheard of
El guapo tu say? I'll take it. Let's see what coach Mick can do with him
#NotOurRival
So we have Jeff Hafley to blame that Fields won't win the Heisman?
Speaking of LSU, weren't they in the Herman lottery when he left Houston? They "settled" for coach O when Herman decided on Texas. What a blessing for LSU!
I've purchased prints off eBay before. It's hit or miss on quality, but you'll figure out what's original by posts
Chug could make some plays in the pass game and hand it off to Dobbins, but as we saw last year, a QB that is no run threat limits that run game in CFB. I don't think Chug is a Haskins level passing talent to make up for less run game, and he might be on par with Haskins in the QB run dept. For this reason, I think losing Fields means a huge step back for the offense. This is why they look for "something special" in a QB to maximize the offense. Chug is great to keep the train moving against middling opponents. He would beat the majority of the B1G. We would not beat top 5 talent in the nation if we lost Fields.
Let's put the women and children to bed and go lookin for dinner early in the Maryland game.
Where's Barf when you need him?
I have wondered the same. It seems he's a little small for RB and hasn't grown into it. WR doesn't seem to be his cup of tea for whatever reason. He's a bit of a tweener and not fitting our scheme. It's sad, because you can see the skills are there.
So how did Okudah not win this award for his 2 interception game?
Shoes will be eaten if this happens
The interior defensive line was great, elite today. Hamilton, Landers, Cornell and Togaiai really did the dang thing against that OL
Weather leads to running affair, but not low score for the Bucks. Dobbins has big day. Taylor gets some, but not his usual. JK with 130 and 2 TDs. Taylor 95 with 2TDs. Bucks score on D or ST. 34-17 good guys
Logged in to say the same. Meyer coached the whole team. Nothing wrong with that offense last year. Problem was with you, Grinch
What were the other three, I wonder
Love their new tag line. Unrivaled. Yeah nobody wants your sorry rear.
Grant Delpit is all over the field for LSU. I've seen him twice now and came away impressed both times. He plays a different position/role for them, but he's great. That said, I believe JO is in the same company. This will be a fight, and I think he's at least a finalist.
Their defense is kinda legit, but Clifford is not that good. Hamlet is good but can be contained with a comparable athlete. Neither of those teams scared me last night. Threat level, low.