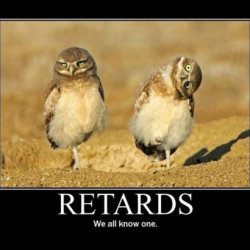 BadApple
---
a thorn deep in the enemy's nest (via Westlake, OH)
MEMBER SINCE June 15, 2015
Born and raised as a Buckeye Fan, went to engineering schools that did not football. Moved into the heart of the enemy decades ago but my blood still flows scarlet and grey.
Favorites
COLLEGE FOOTBALL PLAYER: All Buckeyes
COLLEGE BASKETBALL PLAYER: huh?
Recent Activity
Rumor is that he already has knocked a stroke off of his handicap
If we the team to beat Clemson, we should be able to cut through this schedule without major issues. Just enough challenge to battle harden the troops. Is it September 5th yet??
You underestimate this team and over estimate the noise from up North. 54-9. An old lame horse with respiratory disease has a better chance.
Because we couldn't go for 3!!!!!
I am surprised Michigan State is not above the line, I always thought Dantonio did more with less. Lots of B1G teams on the low side of the line. They need to up their game!
Wow, read the article and then looked at another linked article. This is the definition of a hit piece (hard to argue with facts though!
https://www.offtackleempire.com/2019/8/2/20752040/mythigan-football-the-fraud-of-sporting-frauds
https://www.youtube.com/watch?v=PNWsW6c6t8g
Its been explained before that 'bama only gives out 2 years scholarships and brooms the juniors who are not panning out as they planned. They also find other ways to encourage attrition which allows them to take more freshman than most other teams.
Not only did the Bucks go 6-0, the point differential was 106 points across 6 games. Not 106 against the spread, 106 ahead of the opposing teams!!
you are right, 68 years, my bad.
If I had my choice, I could not tell you now, because he has not started his coaching career yet. Ask me after another 12 years of the current guy!
I second this, we need a public education campaign that not only should they not camp out, they also should not pull into the fast lane if another car is approaching them quickly in the fast lane. Let them pass and then you can pull over to pass.
I run a small company located in enemy territory. We have had a bug in our phone system where in late November the PA system broadcasts the Ohio State fight song randomly throughout the day. Despite our best efforts this problem has persisted for over twenty years and 3 different phone systems. Buckeyes have sometimes been found to randomly spawn around the shop also.
It's been 2,242 days since we slept on Michigan.
I know of several coaches that do less with more.
37-10
4 TD's, 1FG, & 3 Safeties
Driving around the country, I see only Arizona rivaling the ticket writing zeal of Ohio State Troopers. Almost every other state in the nation allows drivers a 5-7 mph cushion before the get pulled over. I notice a general decrease in traffic speeds every time I come into the state. On Holiday weekends you can't drive 20 miles on most major highways without coming across a random tax collection trap. I don't understand why everyone in Ohio seems to be OK with this arrangement. Definitely one of the less enjoyable states to drive in.
I an showing my age, but Disco was soo bad we all wore "disco sucks" shirts begging for the music industry to stop pumping that swill into the market.
What do you think are the three top illogical rationalizations that will be used to explain why the second highest paid coach in college football still cannot finish higher than third in their division?
I think Joe Burrow should be in the top 5.