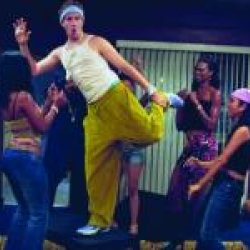 babbski
Cleveland by way of Chicago (via Fostoria)
Member since 05 August 2011 | Blog
Favorites
SPORTS MOMENT: 1994 Michigan game. It had everything - picture-perfect day, a dominating OSU performance, a streaker, a friend dotting the I, even someone stealing Tyrone Wheatley's helmet prior to kickoff. After the win, we rushed the field and grabbed pieces of the turf as souvenirs (it was grass back then). I ran smack into Lorenzo Styles on the field and fell down. He looked like he didn't even notice.
COLLEGE FOOTBALL PLAYER: Eddie George
COLLEGE BASKETBALL PLAYER: Jimmy Jackson
NFL TEAM: Steelers
NHL TEAM: nope
NBA TEAM: Pistons
MLB TEAM: Tigers
SOCCER TEAM: wut?
Recent Activity
I vote for whoever threw that block on the right side of the photo. Ouch.
When I was at OSU in the mid-90s, David Fong was an editor for the Lantern: http://thelantern.com/author/david-fong/
I assume he did it now so they could participate in the senior day activities. If he has "the talk" with them after the season, they'd miss out on one of the biggest moments of their careers.
As someone who went to OSU from '93-'97, I fully agree with this. Those 3 games were miserable.
Did he say Miller would be a starter at QB or simply a starter (implying a potential position change)? I don't remember the exact quote.
C'mon man, it's not rocket surgery.
I don't know why, but that pic kills me every time. Actually, I do know why. It's hilarious.
For a cheaper bourbon, Weller's extremely hard to find most of the year, especially in Ohio. Not sure if you'd have better luck at Party Source in northern KY, but it might be worth a call.
You sure the littlest guy in the Beckman photo isn't Nick Saban?
Well said. I've been in Cleveland for four years and it's great to see the conversations about this town shift from mockery and jokes to revitalization and civic pride. LeBron is just one more positive thing that Cleveland and the NE Ohio region has going for it now, and he'll just add (or already has added) to its national reputation as a city on the mend. It still has a long, long way to go, but it's made significant strides in the last decade.
No way that Delorean gets to 88 mph with Pace in there. Well, unless Tatum hit it from behind.
And the first 3-time winner of the Childress Award, Taurian Washington.
Ramzy, do you enjoy writing these as much we enjoy reading them?
You just know Bert is an expert at penguin walking.
+1. I totally agree about Freaks & Geeks. My all-time favorite show. Johnny needs a slappin'.
"What I am looking forward to the most? Winning a national championship, because that's what we're going to do."
I already love this kid.
Nice job, Kyle. Since he's a guy who is frequently involved in major decisions behind closed doors, it was refreshing to read his candid and honest opinions.
The caption was even better.
Ha. I was down the street from Cubby Bear with a bunch of my XU friends at Merkle's, a Xavier-friendly bar. They were talking so much trash until Lewis hit that shot. Then the place fell silent except for one guy in OSU gear (me) who was screaming in happiness and returning the trash talk. I've never seen so many red-faced glares before or since.
I love listening to Kellogg too. One of the best. I got a kick out of him calling Q's stroke "honey sweet" yesterday after he buried the 3.
db;dc has tl;dr potential
That Katherine Webb drawing is super creepy. I'm assuming the "artist" is too.
All the kids who Saban cut in the offseason. There are actually multiple vans.
#oversigning