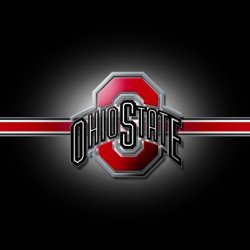 Ba Ba Boolio
---
MEMBER SINCE January 26, 2018
Recent Activity
Want Gary Williams a TE? Or am I not remembering that correctly?
We used to have a Tressel, loved tattoos.
I have a ton of respect for what Wisconsin has been able to accomplish over the last 10-15 years with 3 star recruits but it does limit what they can can accomplish when they play well coached teams loaded with 4 and 5 star recruits.
Like this Saturday.
I've noticed the last couple of years that I get several wedding invitations for bye weeks. I assume the bride is trying to avoid the distraction of an OSU game during the ceremony.
Zach Smith is never ever going to go away.
We only had five recruits from Ohio this class?
Have we ever had less than that?
Even assuming you are 100% right, as Judge Judy says - "He picked her".
I'm going to take a hard pass on Daniels at 296 lbs.
I don't know a ton about this kid but wow did we need this.
It's pretty crazy that OSU would potentially have this type of depth issues at qb but I guess that's now part of the price for securing such a highly ranked transfer.
Love Jack Tatum but Deion Sanders was the best db I've ever seen.
Welcome home sir, please continue passing the ball.
Thanks in advance.
Who knows, in 3-5 years we may be clamoring for him to coach again.
Hopefully not but you never know.
Just my opinion but anyone who hates Nick Bosa really isn't a Buckeye fan.
Pretty sure I would root for Michigan to win if they were playing a game we needed them to win in order to make the playoffs or win the big 10 championship but that would be the only circumstance and even then it would be begrudgingly.
I may have been wrong last year for wanting JT to remain the starting qb.
This, I thought we might win a squeaker but didn't think it was possible to dominate them as we did.
This, I have zero issue with our ranking.
Feels a little lucky to be 10-1 with our D especially after yesterday's win.
Lol, Michigan has lost 13 out of 14 to OSU. Come back after you've won at least 3 or 4 in a row.
Anyone know if it's on tv?
Best of luck Nick, thanks for choosing OSU.
Probably a better way to phrase that but I certainly have lowered my expectations as well at this point.
I believe he's still in the Court House area. He's retired from ODNR and has a daughter in college in Florida last that I heard.
Helluva high school team with him, Art, Grooms and Hanners all on the same team.