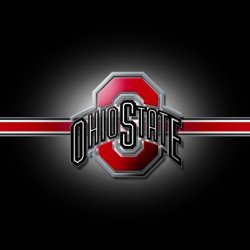 Ba Ba Boolio
---
MEMBER SINCE January 26, 2018
Recent Activity
Love Jack Tatum but Deion Sanders was the best db I've ever seen.
Welcome home sir, please continue passing the ball.
Thanks in advance.
Who knows, in 3-5 years we may be clamoring for him to coach again.
Hopefully not but you never know.
Just my opinion but anyone who hates Nick Bosa really isn't a Buckeye fan.
Pretty sure I would root for Michigan to win if they were playing a game we needed them to win in order to make the playoffs or win the big 10 championship but that would be the only circumstance and even then it would be begrudgingly.
I may have been wrong last year for wanting JT to remain the starting qb.
This, I thought we might win a squeaker but didn't think it was possible to dominate them as we did.
This, I have zero issue with our ranking.
Feels a little lucky to be 10-1 with our D especially after yesterday's win.
Lol, Michigan has lost 13 out of 14 to OSU. Come back after you've won at least 3 or 4 in a row.
Anyone know if it's on tv?
Best of luck Nick, thanks for choosing OSU.
Probably a better way to phrase that but I certainly have lowered my expectations as well at this point.
I believe he's still in the Court House area. He's retired from ODNR and has a daughter in college in Florida last that I heard.
Helluva high school team with him, Art, Grooms and Hanners all on the same team.
As a Miami Trace graduate I am ok with Art keeping the passing record.
Go Panthers.
Don't gamble kids.
My two concerns would be turnovers and injury. The turnovers only because he does not have extended experience against top athletes yet and injury because I'm not sure how capable Martell is at throwing the ball at this point.
Regardles it is exciting as hell to know that we have a qb capable of throwing a deep bomb at any moment.
Go Bucks!!
I know I often buy $2,000.00 worth of sex toys as a "gag", that's how Zach and I roll.
So what is this "real story" that Smith keeps referring to and why is he afraid to let everyone know what the "real story" is?
I just wonder how much impact the scandal will have on recruiting. That 2020 class potentially looked like our best class ever.
I feel icky about a lot of things in the report. The conversation about how to set your phone to delete messages older than a year after the public records request was made, Shelley supposedly not sharing the information with Urban in 2015, Smith suggesting they fire Zach after he missed recruiting trips and lied about it in 2016 and Urban saying no.
If I take my buckeye hat off we're probably lucky it's only a 3 week suspension. All this for that pos Zach Smith.
Week one can't get here quick enough.
Can someone offer up a reasonable explanation of why Shelley didn't tell Urban about the 2015 texts?
I'm having a difficult time swallowing that one.
I could see the Browns winning 3-4 more games than last year.
Do you mean like right now? Within the last 10 days?
i don't feel spoiled.