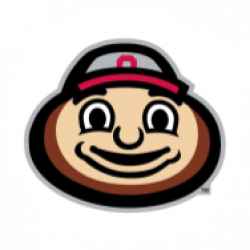 B1Gspeed
NYC (via ATL)
MEMBER SINCE February 26, 2015
ATL ✈ CMH ✈ ICN ✈ JFK

Attended tOSU during the Cooper years. Lived abroad during the Tressel years.
Favorites
SPORTS MOMENT: A gimpy Sid Bream sliding to score the NLCS-clinching run and sending the Braves to the 1992 WS.
COLLEGE FOOTBALL PLAYER: JTB
COLLEGE BASKETBALL PLAYER: James Forrest (GaTech)
MLB TEAM: 1991 Braves
SOCCER TEAM: USMNT/USWNT
Recent Activity
Lulz. Lack of punctuation messed up the message.
PJ Fleck is So Happy It's Thursday

PJ Fleck is S.H.I.T.
And I was really enjoying this offseason. No drama I thought, but this? WTF
Too soon. Prayers for the family and friends.
I have chills. Happy for Joe!
I need a pair of Gold Pants.
Passed out due to a ruptured appendix as a teenager. Per the surgeon, septicemia was present and I was minutes away. Suffice to say, I became more spiritual.
Seems like a situation even Kirby Smart doesn't want to get involved in?
Im told that RB Zach Evans signed with UGa in early signing period but #Dawgs elected not to submit his LOI.

— Bobby Burton (@BobbyBurton247) January 4, 2020
Watching Belichick squirm and complain to the refs about Vrabel's delay of game + false start to eat up time was awesome.
FTFY.
LOL first Milton, then Robinson, now Gibbs. Buckbornbred This board is going to have an absolute meltdown if he doesn't choose Ohio State.

#firealford #fireeveryone
5 Star Vonn Bell is from north of Dalton (right at the TN/GA border) and he turned out pretty well.
PS. Nice avatar!
A lot can happen in 14 days. Seems to be a lot of drama with this RB class particularly those who are in the SE. For whatever reason, let's see what happens. But as long as Zach Evans is still up in the air...
I know, I know. We're not supposed to feed trolls, but when did Yurcich call plays here or at Okie State?
Yurcich, a proven and successful OC
He'll be back sooner than he realizes.
Sources manufactured by McMurphy?
Where's our FCS cupcake in November?
It's not official without a signature. Still a #mirage.
Here's where they're talking about USC...here (6:53 mark)
Well said, Iowa.
The "lemme visit Saban and help out" still leaves a bitter aftertaste.
RIP. Sorry for your loss.