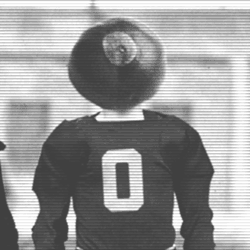 b01000100
---
MEMBER SINCE December 01, 2014
Recent Activity
18. PUNTS RETURNED FOR TOUCHDOWNS IN A SEASON: 4 – TED GINN, JR. (2004)
Hold on, you're telling me you are allowed to return punts for touchdowns in football?
The New 10-Year War never materialized, partly because Urban Meyer left after Year 4, but mostly because Jim Harbaugh never beat him in any of those four.
Roses are red
Shitty teams wear blue
Did you just comment
Because you needed to vent?
It is OK to need a hug sometimes. Things will be OK.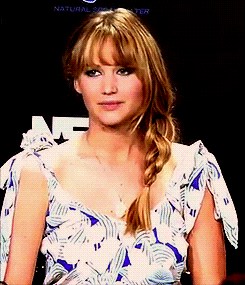 Yeah, but when did Urban know about this? I'll wait for the McMurphy report to get the real story here.
Both Fields and Baldwin had some off-target throws [...]
But how did Fields do handing the ball off? Did he lose anything in the transfer? :D
How soon until a commit could enter the transfer portal? Asking for a friend.
No worries, I plan on signing a little bit later today. I just have a lot going on.
How about these?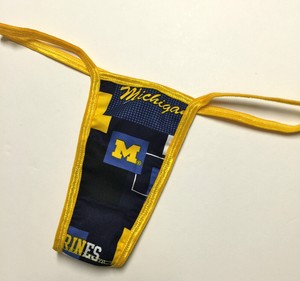 p.s. sorry, I couldn't resist. Good luck on finding a legitimate answer and being comfortable!
I wonder how many times McMurphy has called Tate's parents so far. The countdown to poorly sourced and completely baseless article from McMurphy has begun...
Nah, the kid went full on Chase Winovich. Everyone knows you don't go full Winovich. He talked all kinds of shit on Twitter and in interviews. Once he was put in a situation where he had to do anything of substance, he went for the easy way out. He might stay at tOSU (doubtful), but he made it clear that he was a lot of talk with not much walk to back it up.
I don't think anyone necessarily hates him or wishes him ill will (though there are always the extreme cases in every group); I think it is more of a case of our perceptions of him have soured. People love confidence and even cockiness, but Tate was putting up a cocky/confident facade that quickly crumbled when Fields was added. There is no guarantee Fields will even play this year, even though it seems highly probably, yet Tate didn't even stick around to see.
Unfortunately, sometimes Taters gonna Winovich. Nobody wants to see that. Perhaps Tate entering into the transfer portal was just a mirage, and we are all talking about something that didn't even happen.
I absolutely wouldn't. I might be pissed about it and feel slighted, but I would never burn a bridge. If Tate feels shafted, betrayed, or anything else, I get it. I don't blame him one bit. I don't think he should assume the job is his or anything, but I can completely understand why he might think it is. If he feels betrayed and wants to transfer, I think he should be able to do that without anyone thinking less of him.
However, instead of saying "proper" things in his interviews and on Twitter, he instead went all middle school on the situation and soured the whole situation for a lot of people. None of us have any skin in the game, but it is hard to cheer for someone acting the way he did. I watched more LSU football this year than I ever have combined, and there was only one reason for that: there was a guy on the Buckeyes who didn't get to do what he dreamed of doing, so he transferred. I wanted to see him do well, so I watched several of his games.
Very true. Most people don't act the way he has when doing it, though. If I left my job, I wouldn't tell my current boss that I want a promotion because I am the best option he has (even if I thought I was) and then leave the company if they hired an additional person.
I can completely understand if he is in a situation where he is going to be the odd man out and wants to transfer. I don't think anyone would feel anything other than positive things towards him had he just handled things better. That was proven with Burrow just last year. To have a huge chunk of the Buckeye fan base cheering for an SEC team really says something. Had Tate just kept his words to himself or handled the questioning just a little better, the sentiment you are sharing (i.e. just moving on in a business sense) would be understood and supported. Instead, everything he is doing makes it look like entering his name in the transfer portal is little more than a temper tantrum.
Final ruling from NCAA, probably: "We have determined that Mr. Fields is not eligible to play. Also, since you wasted our time, Targeting has been called on all of your starting defensive backfield (once you settle on who they are). If we are able to split Targeting into Targeting 1 and Targeting 2, all calls will be on Targeting 2. Also, those calls will be considered each player's 5th offense. They will each be suspended for 6 games. Please stop bothering us, unless you want to support a player transferring from your school to another. In any of those cases, we will approve it as quickly as possible."
That was my first thought of a team for him. Based on his recent postings, it would seem like he would burn bridges when leaving and doing anything he could to validate himself. I don't know anything about him other than what anyone on this site would have seen as a fan, but his recent antics made me think he would be more than willing to make that sort of move.
Next time you are not feeling well, please post here on 11W so we can all chime in on where we think you should be treated. We will have expert picks on all of the different types of doctors you need to see and where you need to see them. You can trust us and count on us: we know exactly what is best for you.
Someone needs to code up a McMurphy headline/interview generator.
"Urban Meyer knowingly forced coach to remain on staff, even after the discovery of a dangerous, world-ending cyst on that coach's brain." - Brett McMurphy, probably - initial headline
"Urban Meyer forces coach to remain coaching, even while that coach is dealing with an arachnoid cyst." - Brett McMurphy, probably - revised headline (though a ninja edit)
"Urban Meyer discovers that he literally has spiders in his brain." - Brett McMurphy, probably - additional ninja edit
"Well, I had a scientific paper that reported that an arachnoid cyst was a mass of spiders that gathered in the brain to infect a host. I wasn't maliciously reporting false information. I was simply relying on information provided by what I deemed a reliable source." - Brett McMurphy's response in an interview as to why he was reporting that Urban Meyer has spiders in his head.
"Urban Meyer to retire from football because of a medical issue." - Brett McMurphy, probably - final headline
"Urban Meyer, while having a legitimate medical issue, likely caused the medical issue himself. He probably knew about it for years and did nothing. I think this speaks to his character as being someone willing to look the other way while a person suffers through a debilitating medical condition. I have no proof that he caused the medical issue himself--or even that he could--but I firmly believe that he did cause it himself, and The Ohio State University allowed for it to happen." - Brett McMurphy's follow up response in an interview on ESPN
I know, right? There is no way a receiver can ever get better, so we need to get fresh faces in there immediately. I don't know why we even worry about redshirts. Let each person play 1 game. If they are a superstar, keep them. If not, throw them off the team. Expand scholarships to 300 so we have enough people to field a team big enough to handle all of the cuts. /s
Saturday November 30th, 2019 - Urban, in the comfort of his own home, watches yet another Ohio State victory over TTUN
All I know is that we can now have Urban Meyer's Least Favorite Play of the Game alongside Tressel's in the debrief articles now. Seems to me like it was all worth it...
Maybe we can leverage the cancer that is some of our commenters and call that our cancer kid*. If so, we will beat Washington by about 350 points.
* I am, in no way, attempting to minimize the gravity of cancer, the strain it puts on families, or the trials of Tyler Trent
Forget Vegas, Rob Mullens lives in Oregon.