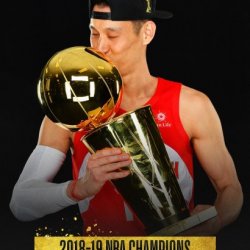 aznchipmunk
from Cincinnati, Ohio
MEMBER SINCE November 16, 2011
Favorites
SPORTS MOMENT: (Only counted sports moments I have witnessed in person)
1. Linsanity 2. 2015 Playoff Run 3. 2015 and 2006 "The Game"
COLLEGE FOOTBALL PLAYER: The Iron King, First of His Name, Poacher of Badgers, Controller of Tides, Slayer of Ducks...
COLLEGE BASKETBALL PLAYER: Greg Oden
NBA TEAM: #Linsanity
SOCCER TEAM: USMNT
Recent Activity
What should the Over/Under TFL+Sacks be at?
Chase is about to have 10 sacks against PSU...
Five things "TO KNOW".
What is there to know? :)
Serious question, as a student-athlete, if you wanted to fly a family member or friend to the Rose Bowl, what would you have done?
FIVE THINGS TO KNOW ABOUT RUTGERS
Was kind of hoping for a blank article.
That one was better in the context of the CFP game. However, the OSU one today was just a beaut with Olave running straight down the sideline.
Will be there for this one, as us NYC folks only get to see our Buckeyes play evey other year. People always mock me for watching tOSU blowout games on TV. I'm always a fan of seeing our young players get reps. Also will be excited to witness history in Piscataway.
Thanks for the thorough summary Dan. Bear Maryland!
Per E-spin:
In this photo... Is Chase Young eating his prey? literallly
Next man up...
You do a great job on Radio and TV--keep up the good work.
Have you ever thought about being a play by play TV announcer? If so, who would you choose as your co-host (can be anyone, doesn't necessarily have to be a current announcer)?
If only polls mattered...
W R U
Cle fans are delusional...
Imagine if some other team tried to play Hang on Sloopy
How do you take a leave of absence if you aren't being paid?
Direct snap only.
How do we ask questions to the pod?
LOL for calling a timeout before the first play of the game after a Bye week........
Thank you for this. SEO google brought me here.
Was intrigued to also not see Demario see the field against MSU. Any idea why?
Serious question: When do OSU fans ever do a black-out successfully?
I've seen OSU social media put out pictures clearly photoshopped.