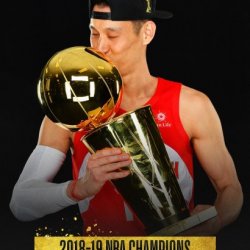 aznchipmunk
from Cincinnati, Ohio
MEMBER SINCE November 16, 2011
Favorites
SPORTS MOMENT: (Only counted sports moments I have witnessed in person)
1. Linsanity 2. 2015 Playoff Run 3. 2015 and 2006 "The Game"
COLLEGE FOOTBALL PLAYER: The Iron King, First of His Name, Poacher of Badgers, Controller of Tides, Slayer of Ducks...
COLLEGE BASKETBALL PLAYER: Greg Oden
NBA TEAM: #Linsanity
SOCCER TEAM: USMNT
Recent Activity
Thanks
669
322
Here's a thought: let the band do football drills.
Haven't been this excited about Basketbucks crootin' in a while.
I have a few more spots if you want to join us. I have 6 other dubbers joining and some other alumni/Buckeyes.
Let me know if you are interested. It will be $30 per person including food/drinks.
I have spots for a few more if anyone else wants in. It will be $30 per person.
NYC Alumni Club is driving a group in a van. If you are interested let me know.
Update: As a board member part of one of the OSU Alumni Association Club/Societies, I am coordinating with the NYC, Philly, Detroit, DC, and CT alumni groups.
Let me know if you are interested.
at least we stopped kicking the ball out of bounds...
That's awesome. What yd line?
Interested in a tailgate? Looking to gather some folks. You can email me through my contact info.
I'll host an AMA in the off-season.
I authorize my admin, CWRU, to answer on my behalf to all questions here.
Please contact me if you are interested in a tailgate. Use my contact link in my profile.