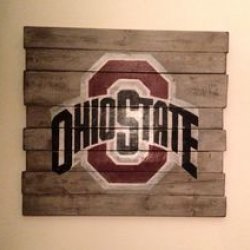 AZbucks77
---
Scottsdale, AZ (via Columbus, OH)
MEMBER SINCE June 24, 2014
Recent Activity
This Baylor vs. Oklahoma game is like watching arena football.
I think Matt Ruhle is starting a new fashion trend wearing a Baylor wife beater over a long sleeve t-shirt, lol.
Dave Aranda is also a fraud.
Ole Miss now coming up on 400 yards rushing against LSU.
Lol. I had no idea Rich Rod was the OC at Ole Miss.
We might have us a game in Oxford.
we might have one of the best teams in Ohio State history. I can understand where you are coming from though, the last few weeks these were never even games to begin with, but we have a gauntlet coming up. PSU, TTUN, probably Wisconsin again, and then if things stay how they are probably Clemson, and then LSU if we get that far. That right there is excitement. Those are some games to get pumped up about. Pure excitement right there! the powder puff games are over now.
Lol. i guess Rutgers doesn't get to kick off enough to know they have two guys with the same number on the kickoff team.
I just effing jinxed us, lol.
Rutgers still trying to throw the ball, lol.
Teague is a damn bowling ball.
Mitchell laying some wood!
That one was on Williams. That was good throw by Chugs.
Nice! Didn't Pope also have a pick last week?
I'm not sure why Rutgers even tries to pass the ball.
That was a hell of a pass! Now get Fields out of there.
Going to send out the punt block team I bet. Love it!
Now that's playing some football finally! Good way to end the half.
Now, that's more like it!
These guys just don't have their heads in the game today. Luckily we are playing Rutgers.
Stop running Fields so much. No need.