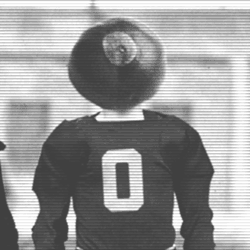 AZBuckeyeNut
---
from Napoleon Ohio
MEMBER SINCE October 15, 2014
I live & work in Scottsdale, but continue to schedule my life around when the Buckeyes have a football or basketball game.
Favorites
COLLEGE FOOTBALL PLAYER: Eddie George
COLLEGE BASKETBALL PLAYER: Ron Lewis
NFL TEAM: Cleveland Browns
NHL TEAM: Columbus Blue Jackets
MLB TEAM: Chicago Cubs
Recent Activity
627
416
416
274
Just started really watching/following the Buckeyes this year & really glad I have been because they are really good & look like a team that has a legitimate shot to win today & potentially again on Monday!! I was hoping some of you more seasoned fans could give me an unbiased prediction on how today's game plays out? Thanks Go Bucks!!
516
916
716
716
316
616
716
316
416
716
416
Is he visiting North Carolina, Clemson or somewhere else in the Carolina's? Just curious. Thanks It's nice to hear he is a good kid... I really hope he commits to Ohio State, but worried about the Sparty chatter 54 days until BG! Go Bucks!!
I have cox cable here in AZ & the guide on my cable box says that this years sugar bowl is currently on, but obviously that is incorrect so my question is to any of you... in Ohio or elsewhere w/ a different cable provider than me... can any of you see if BTN is playing this game (2002 National Championship Game) over the next few days???? I would really appreciate the heads up if possible...????? Thanks again Go Bucks!!
I've been trying to find a replay of this game for months & haven't seen it yet. I just turned to BTN b/c I saw this post. THANK YOU! I at least get the 4th quarter & both overtimes!! Are any of you aware of the 2002 national championship being shown anywhere over the next couple days? I would absolutely love to dvr the whole thing... watch it & make sure I always have it until I move or get a new dvr box... That game was incredible & a great finish to an unbelievable & unforgettable season. I can't wait for Monday night! I'm a little more nervous than I was for msu, wisconsin, or alabama, but still think we get it done in dallas 45-36 Monday night!! Go Bucks!!
312. Good guys win 45-36 Go Bucks!!
45 yards Buckeyes win 38-28! Go Bucks!!
112! Go Bucks!!
47-26 Buckeyes!!
116
416. I think we win 45-20! Go Bucks!!