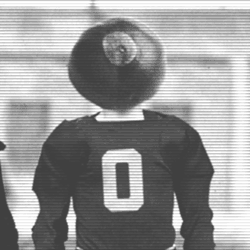 azbuck
---
Member since 12 January 2012 | Blog
Recent Activity
Sweet baby jesus that is some attention to detail
I'm just going to assume there was some rubick's cube mentioning.
I am a big fan of EW and the content you guys produce and hope the site continues to grow. However, one area that could be improved is the consistent typos by having somebody (co-worker, friend, mom) skim through the article before posting.
Nobody likes a grammar you know what, but for me it really detracts from the quality and seriousness of the site when I see errors that could have been easily caught with a fresh set of eyes.
We all appreciate the effort everybody puts into the site and how quickly new content is posted, but we can always improve.
Thank you for the interview and GO BUCKS!
Didn't know he was injured/rehabbing 4-5 months.
*Smack* goes Scott
also, lol "he's an allen wrench"