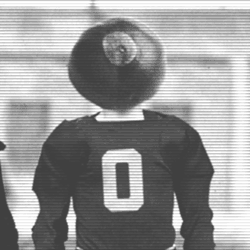 awnbobp
---
MEMBER SINCE August 24, 2018
Recent Activity
i recall well the bitter defeat and tie by Mich of our 69 and 73 teams---will be 50th anniversary of the 1969 one, Michigan will be aware of that, in fact thy will play it up!! -- so this team needs to forget the hype and focus. Too much acclaim and possible overconfidence against a fierce opponent in their stadium contributed to 69 & 73. ... i hope this team does NOT go to Michigan as No. 1 but i'm afraid they will.
not right to refer to these 2 men as "Slobs"--- if were slobs wouldnt have survived grueling summer camp, got stripe off-- i know its just lingo but respect deserved.
a better question is who wlil be ohio states next Pro football H of F entry?? looks like Spielman, Lachey and Gradishar wont make the cut, Anoine Winfield maybe? we've run out of old-timers .....among newer guys still playing, who might, Mike Thomas, Ezekiel Elliot would if they stay at current level of excellence for years --- Larimore, Denzel Ward maybe, any O-linemen come to mind?? Bosa's have long way to go.
Alex Boone was 6 ft 8 im pretty sure, i stood be him and he was all that.
my apologies to Boyd Cherry who i didnt recognize, but why did they make his family wait 106 years, i hope theres someone left to represent him.
re Jim Foster, at the time it appeared he was "fired", never did well in ncaa tourn but reflecting back now he looks good compared to current coach who got a big contract.
Boyd Cherry?? has to be typo, hes not football, maybe fencing or water polo.
this is an intriguing subject, ive closely followed Ohio st football since the late 50s, seen it all. ...imo, Glendale wasnt the Worst loss ever, but it was the SECOND worst. .......Nothing matches Michigan 1969. Those who witnessed it know that to be true. OSU 69 was being called possibly THE Greatest team of all-time, period !! .... But Glendale was bad. No half time adjustments by Tress, a Great coach, 1 Div I & 4 Div 2 titles. Div 2 no cakewalk, have a long playoff system to win out. He built Youngstown St into a dynasty during his time there.
i think its a positive on his legacy (like Jack Nicklaus 19 majors seconds add to his legacy in addition to his 18 majors won). Its a big achievement to get to the finals. He is the greatest college football coach of all time. Did it in playoff era when u have to do it on the field, not just in the polls.
i would blow off such a dumb question by a reporter as well. Inane-- esp younger media members, not just sports but others too, ask such stupid questions nowadays just to be "involved".