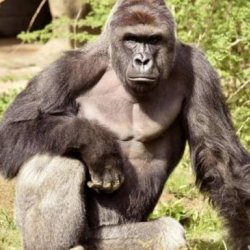 awlinBrutus
from Steubenville
Member since 06 August 2013 | Blog
Favorites
SPORTS MOMENT: The Buckeye's winning the 2015 Sugar Bowl.

TOSU's national championship 2002 against scUM south.
COLLEGE FOOTBALL PLAYER: Archie Griffin :
COLLEGE BASKETBALL PLAYER: Greg Oden
NFL TEAM: Brownies
NHL TEAM: Team Usa
NBA TEAM: Cleveland Cavaliers
MLB TEAM: Cincinati Reds
SOCCER TEAM: pffffffffffffffffffffffffft
Recent Activity
Wonder where our scoring will come from next year?
Really awesome how this team bought in to the new staff. Love Wesson's moves around the basket as well as KBD. They both do that nice little finger roll lay up close to the basket. Refreshing to see out basketbucks improving as the season progresses.
The easiest play is just make the dam tackle, lol
Looks like it's affecting gifs as well.
Decisions on cutting players have as much to do about their contracts and signing bonuses. You don't cut a rookie that got a $three.eightnine million signing bonus. He was drafted in the second round so the saints have a pretty substantial investment. Like any rookie his performances have been up and down. The Vikings only needed a FG and have a very good kicker, so I don't think a prevent D with DB's is the way to go on that play. I do think you double Diggs in that spot at least.
Nebraska was really bad last year. Especially the 2nd half of the season. Yet Frost I think will have them much improved. Not enough to beat ttun but they will lose more respectable than in 2017 where their defense gave up a lot points. 50+ four times, 40+ twice and 30+ twice. If Patterson isn't eligible I could see them losing five easy.
Billy Price and Jamarco Jones would be my picks. We have some really talented 2nd year guys that should contribute and even be upgrades from the previous starters like Wyat Davis, Meyers and Munford. We may have Taylor/Burrell @ Center, Davis @ RG. Munford/Pridgeon @RT, Prince/Alabi @ LT with Jordan @ LG. Had a lot of OL that just didn't pan out unfortunately.
Marotti will rid those guys of their baby fat.
And we haven't heard of Harrison saying spiteful things about OSU early in the process like Carman did. Carman sounded like he wa anti OSU for some reason.
I think the T's are different as well.
Guys, the last paragraph says who is in the picture. The dude in the front middle not sweating is the walk on kicker.
That's Max Wray. Baldwin isn't in the pic.
Yep, gotta throw the deep corner routes and crossing routes. At least be able to lead a RB in the flats instead of behind or over his head.
Shawn, that's actually them throwing up the white flag, lol. Instead "who has it better than us" it's "we can't have nice things".
Mgoblow is close melting down , lol. CB's went from 60-40% um to 90-10 today. Strangely enough at least half are being realistic and not totally shocked because of their 5 loss season the other half are sticking with the tattoos and bagmen comments.
I really don't think Meyer would give a guy a 5th year if he didn't think the player would give his team the best chance to win. I'm just surprised he didn't give a series or two to the back up to prepare for 2018.
Well Beck as we know left town, the OL improved and we had a new offensive coordinator. Yet we still couldn't throw downfield consistently. I have zero doubts that Haskins or a healthy Joe Burrow could have lead us to a 12-2 season.
For one he's got a full season of experience as the back up in the regular season and a month of bowl practice under his belt. Not like he had zero experience. What I said was they prepared him to come in relief if needed. All the younger guys get more reps than normal in the bowl practices. they got him as game as he could be. And it worked, didn't it?
DJ, Considering JT just had surgery 6 days before the BCG and started I think is your answer. I wouldn't say I was shocked that JT started but I was shocked we didn't see Haskins at all. I think people are making way too much about Saban pulling Hurts at the half. In that I think they had been preparing for this exact same scenario since the Auburn loss. I just don't think any coach does that in a championship game without preparation especially a coach like Saban.But if you have a better passer on the sideline why not? Yea he's 25-2 but he isn't the greatest passer. Georgia D showed Saban that they could stack the box and cover the receivers good enough to shut them out for a half. It was still a ballsy move but I just don't think Saban would go to a back up in that situation unless they worked on it. No one on sideline seemed shocked especially Hurts.
Get over it Carman never wanted to be here. We lost the 2 best tackles in Ohio to ND in 2015 and have done alright in my book.You don't necessarily need blue chip lineman in our offense (zone blocking) be successful. Just guys that give max effort.
Bucks19, don't worry we'll be fine. the only list Carman & Surtain should be on is the "wish list". Never saw anything publicly that would lead me to think Carman was anything more than on our wish list. Same for Surtain who grew up in Nawlins, he's going to LSU.
Why would they think Carman was ever coming to OSU? He said he wanted to go to Clemson from the very beginning. Whenever he spoke about OSU his comments were belligerent and dripping with contempt towards OSU. I never thought we had a shot personally.
We never had a legitimate shot with Surtain, you are fooling yourself. He only mildly considered us, at best. Nothing was ever reported by any recruiting site that OSU was a serious threat to land Surtain? If you have any credible evidence otherwise I would certainly eat crow.