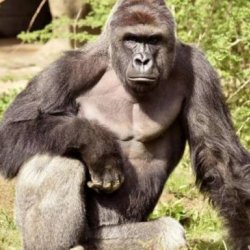 awlinBrutus
from Steubenville
MEMBER SINCE August 06, 2013
Favorites
SPORTS MOMENT: The Buckeye's winning the 2015 Sugar Bowl.

TOSU's national championship 2002 against scUM south.
COLLEGE FOOTBALL PLAYER: Archie Griffin :
COLLEGE BASKETBALL PLAYER: Greg Oden
NFL TEAM: Brownies
NHL TEAM: Team Usa
NBA TEAM: Cleveland Cavaliers
MLB TEAM: Cincinati Reds
SOCCER TEAM: pffffffffffffffffffffffffft
Recent Activity
He still got the gold pants
Bottom line, Fields throws well enough to keep teams from stacking the box and runs good enough to make them account for him in the ground game as well. Which is what hurt our running game along with giving snaps to Webber last year that should have went to Dobbins imo.
I like this very much. OSU seems more focused @ home @ noon. This is going to be a hard fought 4 qtr game no doubt. May cause more consumption than normal.
Boy I tell you, I don't know which side of the ball is deeper. Brown and Banks are playmakers, really looking forward to these guys getting their chance. This team has really come together nicely with the 2018 commits slowly working their way on to the field.
Kirby has no balls, should have given Field's more game reps.
Imo, Coach Day and staff can send a signal or a warning if you will with a fast start against the mildcats. Coming off the bye week the offense imo would really help OSU's national perceptions if they come out in the 1st qtr with a semi methodical TD drive to start the game. The defense coming off a bye shouldn't allow the mildcats to score.Especially considering they are dead last #130 in scoring offense. Very important game imo going into the "Biggie" with Wisconsin. Which btw has an improving passing game with their freshman QB progressing nicely. Another example of harbaugh failing to develop and recruit QB's. Wisconsin with a above average passing QB is scary.

harbaughs#1 failure and moving forward, what elite wr would want to play in that offense? What top QB wants to play on a team running bo schembeckler's 1980 offense? They may get one every couple years just because of location. Hell bo didn't even have .500 record in bowl games and 1 rose bowl win?
#1 Clemson doesn't Have any quality wins
1 Bama 2 TOSU 3 LSU 4 Wisconsin 5/6 Oklahoma/Clemson 7 PSU 8 Auburn 9 Oregon 10 Florida
Only thing keeping Clemson in the top 5 is they haven't lost. Auburn/Florida probably the best 1 loss teams just ahead of ND & Oregon. We've got some big games coming up. Totally different strategies under this coaching staff. Gone are the lackadaisical approach the last couple years allowing the less talented to get momentum in the 2nd half or right before the half make the games look much more competitive they they were.With our defense last year being the exception. Passing the look test still is very important to get in the playoffs.Needing OT to beat teams like maryland doesn't help convincing anyone that you deserve a playoff spot with 1 horrible loss. You still have to take care of business with your defense in garbage time, imho of course. Coach Day gets it and isn't going to give the committee an excuse to sneak a 2 loss sec team in there or Undefeated Clemson team that plays in the worst P5 conference. Currently based on the 2019 season thus far, Clemson shouldn't be in over Oklahoma or Wisconsin with zero quality wins and not looking like world beaters.
That's awesome. My grandmother had German Shepard,retired K9 officer. He used to play with a half a cinder block. He used to chew his galvanized water bucket to pieces as well. His hips were screwed though.
All you need is a Nittany Lion, they'll run for the hills.
But you know what? I bet Day doesn't put loyalty over the best interest of the team.
No but he should have been getting reps for 2018, JT wasn't going to improve from his 4th year to the 5th. In 2016 he still struggled to heat the back in the flats in stride. How many times do you think he threw that same route in 4 years in practice? JT was the safe choice. Yet that doesn't justify not having a competition for every position in the spring after 31-0. Every position should have had a competition after that loss.
He broke passing records at OSU not BYU. a school known for 3 yards and a cloud of dust. Not known for great passing QB's.
Thanks Homey, for now gave up trying to post gifs with my iPad. They are always too big.
Well not flipping anyone from LSU's class.
No I am not drunk, bye week. May be a little medicated from my Doctors prescribed medical canabis but not tripping either.

And by the way, life will is a lot more fun after you take the stick out of your ass.
Thanks Homey, for now gave up trying to post gifs with my iPad. They are always too big.
Sounds like our 2015 msu loss versus their 2nd&3rd string QB's. Carolina's starting QB was hurt I guess. You know your offense is struggling when you run a wildcat for the first time all year.
The "Suck it Trebek" gif would be perfect.
LCT, so Kirby isn't Smart? Hey don't laugh @ gawga, JT was our Fromm. I was actually looking forward to a Justin Fields vs Jake Fromm week long storyline for UGA vs TOSU in the CFB finals.
They should have won in the first OT, Carolina's kicker missed a game winning chip shot fg in the first OT. Real good example of a team that definitely earned that win.
Yea but Coach Stud was on buckeye nations hot seat since he got here but I agree Studs wasn't the problem. Studs actually would have been Meyer's 2nd phone call right after he hired Marotti for TOSU. We spent 2017&18 living with the results of Ed Warinner's horrible recruiting. I'm sure it spiked upward since Studs came aboard. I think I counted 9/21 OL commits up to 2017, either transferred,kicked off the team or just plain passed by on the depth chart by younger players,Jordan and Munford started as true freshman. Remember the three 3* behemoths he signed,6'7",6'8",6'8" 2 of them he had to lobby Meyer. All transferred and never got on the field. Which is why Hunter LittleJohn ended up being IU's starting center the last 3 years. He actually played with Warinner's son @ Olentangy Liberty HS. Comes from a great family, 4.0 student wouldn't be surprised at all if he graduates sum cum laude, runs in the family. His mother was my classmate in HS and our families were close friends. Carpooled the kids together for kindergarten, bbq's, carpooled for football practice etc etc. So yes I'm totally biased. We all were hoping he'd get an offer but it was the numbers crunch. Amazing that a great position coach couldn't recruit worth a darn. But maybe the rumors of his arrogance were true once he was promoted to OC?
Well, Walking Dead season 10 has started and Netflix released a 5th season of Peaky Blinders.

Imo, season 7&8 both were way too short. Everything was rushed. They built Dany up for 8.5 seasons as the Breaker Of Chains, a ruler who will rule over free people. Than in a space of a 1.5 seasons her character does a complete turnaround to the "Mad Queen". No explanation. Again the same with Jaime Lannister's character took 8 seasons to develop as a guy torn between his family and moving on as a good guy. Then overnight after banging Briene, he just decides to throw away all the good he has done in a matter of 8 hours and head back to Cersei. I get the show runners had probably spent 12-15 years working on this show and were ready to move on. But do the ending right. Each season had 10 episodes, yet 7&8 only 7&6. The final season obviously is the most important.
'
So the show's most important underlying threat to everyone in the world is the night king and the Army of the dead. The biggest showdown gets reduced to a little 16 yo jumping 30' in the air supposedly off a pile of dead wights to kill the night king in 3 seconds. Really that was the best we could do? A spin-off of Arya? Wtf? So many better options. I'd rather watch a John "The Moron" Targaryen team up with Drogon and Ghost for a spin-off as they travel the world building an army as they travel eventually to returning to Westeros. Still working on reading the rest of the books via public library. They just built a brand new public library 2 blocks from me. Beautiful. I actually sign out books,lol.
Bye week boredom I guess. Just wondering what others are watching. I've already watched the new episodes of season 5 of Peaky Blinders, new season of Netflix's The 100, waiting for another season of Black Summer as well. And giving The Walking Dead season 10 a chance but ep 1 of season 10 was little underwhelming. Have a great day and it will be interesting what happens in the polls today with Gawga losing to the gamecocks.
Cool dude, whenever I travel I hit him up for the best places to eat,lol
Mblog's server went down lol
Harbaugh loves playing man ball against bad opponents.