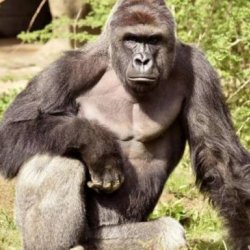 awlinBrutus
from Steubenville
MEMBER SINCE August 06, 2013
Favorites
SPORTS MOMENT: The Buckeye's winning the 2015 Sugar Bowl.

TOSU's national championship 2002 against scUM south.
COLLEGE FOOTBALL PLAYER: Archie Griffin :
COLLEGE BASKETBALL PLAYER: Greg Oden
NFL TEAM: Brownies
NHL TEAM: Team Usa
NBA TEAM: Cleveland Cavaliers
MLB TEAM: Cincinati Reds
SOCCER TEAM: pffffffffffffffffffffffffft
Recent Activity
ChiroBucjk,I'll find out. I dont want to bother too much right now she's still very weak.
How is a model even possible with a brand new strain of a virus? That's my gripe. It's just guess work until they have enough data. And I think it's irresponsible to act from guess work. Going to be long time before we get to see what they based this historic reaction on.Should be a interesting year. I hear ttun fans are hoping football season is canceled,so they won't have to witness another blowout in cbus.
Just a heads up dubbers. Found out yesterday my 60 yo cousin from Portland just got her 2nd negative test after her 18 day battle with covid-19. She got it from a friend she had a conversation with for 30-60 minutes, no physical contact and were 3'apart @ a dining room table.So its definitely airborne moreso than the flu sounds like.He was pre-symptomatic. Her symptoms started after 3 days, 100 temp,then she was hit extreme fatigue,severe headaches,than day 7 the dry cough starts&labored breathing. said she had hallucinations. She recovered @ home, with just holistic medicines for her immune system and vegetable smoothies.No ventilator or hydroclorequine. Still feels very weak.Her chest xray was clear so she's good to go. Her friend has made a full recovery as well. She said the fatigue was the worst. She's a perfect example of not following the 6' rule can do. Even before all of this I always look out for sick people. If people would stay home when they are sick it would go along way in reducing the impact of the yearly influenza season. I think in the next week we will see a big drop in deaths. Hopefully we learn from this. Stay safe everyone.Thought I'd share how she actually got the virus. I've been wanting to hear from someone that recovered on how they got it. Godspeed dubbers!
Strangest year in memory!
Yes it was fun explaining to those around me in B deck who Chris Olave was and the recruiting backstory on how Coach Day had to lobby Meyer hard for this 3 star in Cali. The little things you miss when you watch games on TV vs live. Late in the 2018 game, harbaugh onside kicked after their last score.the whole stadium was pissed.whether they thought he was doing it to delay our party or that he really thought they could score 22 points in 1:30 left,lol.I think everyone was wore out and just wanted to get out of the stands. You miss that kind of thing @ home as well as the chants we started. "OVERRATED" was heard clearly over the broadcast with 3-4 mins left. "HARBAUGH SUCKS" wasn't nearly as audible but i guarantee harbaugh heard it. Olave's blocked the punt was probably the loudest I ever heard the shoe. It was absolutely thunderous then rose slightly as Sevyn Banks crossed the goal line. Thankfully one of the biggest upsets of the rivalry, second only to the Springs slip in 96.
LCB, recommend any books on Antarctica?
Hiney. Makes zero sense. Does anyone really believe Michone would just up & leave Judith and and little rick? Come on, that's exactly what I'm talking about, at least make it plausible in real life. Like, by now after 10 years of the poceclypse, that the whole village wouldn't follow 1 dumbass into a cave without pause? Or have sex in broad daylight with brown socks on,lol. Was dissapointed they killed off gama before she could even hold her nephew. That's as bad as as Jon Snow not saying goodbye to ghost. Finally watched 3 episodes of Tiger King. That's all I can do. What a absolute waste of humanity these people are? Omg. And we wonder why the some in the east don't want western culture seeping into their society. There are some really ignorant people in this world. Wow.
A kicker of course
Some claim a hole in the ground that makes you squat is the perfect position for your body gor the deal.
Yep I'll always be salty about Burrow.
Yep I'll always be salty about Burrow.
Zach Harrison and NPF are legit for this list as well. The NPF commitment was pretty amazing even for Urban Meyer.
Really want to read about the early expeditions to Antartica. The Nazi's were ahead of everybody in exploring Antarctica. I think the discoveries of structures using satellites has spurred a new excitement in exploring all across the scientific community. Some say we still haven't explored all of the rain forest. But I think we will see future explorations go in a entirely different direction, down. Its time we map the earth we sit on. We don't really know much about the earths geographical make up pass 5 miles or so. Think about it, some very smart well educated people thought the earth was flat, lol. Who knows what could be beneath us? Anything is possible until we explore more of our planet. Probably more of our theories are wrong than right. I mean astro/physics is what, 99% theory? Human beings can't even watch a live event and give a correct narration minutes after it happens and they want me to believe theories of the universe from events millions of years ago. Be safe every one. Hope y'all have a great day.I really think we have taken covid19's best shot.We just don't know it yet. That is the conundrum of virus pandemics.You don't know where you are in the curve until the numbers start dropping or flattening. I think what screwed up the Italians is that infected people continued to travel to Europe from abroad. And we find out yesterday that the small town that exploded with positive covid19 cases, had many in the garment industry traveling back and forth from Wuhan, an area that they make fabrics. All makes sense now right? We may never know all the real facts. I just want to remember when this went from new virus to a global pandemic? And why this doesn't happen every year with the flu?
Adding half the guys they are talking about would be a nice class. Doesnt have to be #1 to be great.Just a couple great ones @ important positions. till Saban gets rolling. Unless Dabo really has Saban 2nd guessing himself? Strange Bama with just 1 commit from a hometown kid, at that. Saban may be slowing down? That's usually where it starts, recruiting. Dabo has had some incredible classes 2 of the last 3 years. Loaded up on DT's and DE's. Looks like Day is trying to get his classes locked up early. Garret Wilson should be fun to watch this year.
Never been but hear the night life in Clemson SC is 2nd to none at times during the year for young professionals, grads & grad students. Top 70 school nationally which puts it top ten in the south. 20k students,pretty big school and your southern blue bloods of course. I could see why the right coaches could recruit well there.Dabo's had a great run with the same staff for quite awhile. Kinda of like VaTech with Bud Foster, ? I think Dabo lost a couple this off season, not the big Coordinator 's but some good position coaches nonetheless. A 5* RB would be nice. Kinda a head scratcher OSU would lose many RBs they really wanted considering Elliot's and JK's success. OSU's offense can only stop it's self, as you saw vs Clemson. BTW, Clemson is a top 25 school for on-line classes, thought that was funny. The scary thing is,this time around with a healthy JFields, the OSU offense will probably be consistently better next year. In the big games I think we will see that they will clean up a lot of the little hiccups that slightly held back the offense. Not to mention a first year starting QB that will have had some sort of spring practice going into the fall of his 2nd year in a new offense and coaching staff, teammates etc.
Nope, haven't read comics since I was 9. TV is different. GOT's books ends before the battle of the battle of the bastards. You can make things up. Just saying I was surprised they ended Alpha so easily by a quiet assassination like that. Negan could have killed her during the siege of the hilltop or he could have challenged her for leadership pf the whisperers prior to the battle? Dissapointing that one of the truly established actors goes out like that. Oh well maybe the 6th GOT's book drops soon.
This past episode is proof Angela Kang is-way over her head. You don't kill the main villian so easily like that.would have been better if they did it as a part of a big battle not "a middle of the woods assassination" pretty lame.
It helped but was a meaningless game in the grand scheme of things. JT just couldn't hit crossing routes consistently enough. One dimensional offense.
Urban Meyer is a very polarizing football coach. Not shocking at all that Day is doing well recruiting wise. OSU finally has the offense to attract the blue chippers. Although Herman was a very good OC, he's playing checkers while Day is playing chess imo. Ryan Day looks to be the 2nd coming of Kevin Wilson so to speak. Wilson has been a top playcaller since Stoops took over Oklahoma.Id rather us get the RB from tsun.they don't have the talent on their roster like we do. He'll be more successful here and that's not even a stretch. I'll take Rocco Spindler just to have his name on our roster lol.
He should have declared early.
Nico Collins
Or 2 fifty somethings in a naked embrace with their socks on in broad daylight. Even walkers don't want anything to do with that? Alpha is totally cuckoo btw.
Didn't Gobert make fun of the situation recently @ a press conference?
So season 5 is over?
And females use a roll a day just to tinkle.