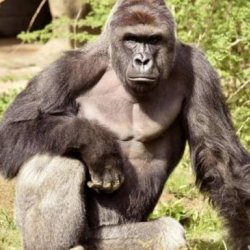 awlinBrutus
from Steubenville
Member since 06 August 2013 | Blog
Favorites
SPORTS MOMENT: The Buckeye's winning the 2015 Sugar Bowl.

TOSU's national championship 2002 against scUM south.
COLLEGE FOOTBALL PLAYER: Archie Griffin :
COLLEGE BASKETBALL PLAYER: Greg Oden
NFL TEAM: Brownies
NHL TEAM: Team Usa
NBA TEAM: Cleveland Cavaliers
MLB TEAM: Cincinati Reds
SOCCER TEAM: pffffffffffffffffffffffffft
Recent Activity
I don't get why so many here just believed the initial insinuation that Zeke was the guy that punched the DJ. Many here just look at headlines and assume the worst. Sadly, most ttun fans were more sympathetic towards Zeke then OSU fans jumping on the initial reporting. Same situation with Carlos Hyde, he was suspended indefinitely because of the initial reporting then amended after the video came out. Zeke is 21 years old, he's going to go hang out at clubs I know I did at that age.
I think early 30's is when I stopped going to clubs. Yet in my 40's by luck I had a very successful business for awhile in which I started donating money to local charities. They give you a couple tickets for their events and throw very lavish black tie dinner parties. Mingling with the local elite at these events (people of all ages) I got drug out to some of the swankier clubs in Miami. At times I actually partied more in my forties than ever before. Amazing what doors a little bit of money open for you. It was like a different world compared to what I was exposed to growing up in the Ohio valley. Now I'm that guy that has 2 beers and a shot at the 5 o'clock happy hour and home at 7, lol.
The actual duties of a player development director is surprising. Here I thought he would be helping out with the strength and conditioning program and off season work outs like Marotti.
sorry DJ I'm a dog person. I don't necessarily hate cats just that they are meh for me. You can't have a cat without a laser pen,lol. One of my favorite gifs of all time. If I had a cat I would definitely try this,lol
Trying his luck how? By living his life?
I'll agree we haven't exactly filled the NFL with TE's but some have had decent careeers. Hartsock lasted quite awhile. Almost 10 years. I agree under Meyer the TE position has been underwhelming at best. I think the better prospects we sign going forward that could change. Baugh showed signs of breaking a few times last year but injuries hurt his consistency imo. Be nice if he had a big year, which would mean JT is going through his reads.
I'm basing this on my HS football experience. The coaches didn't have time to teach a lot of techniques. I was a senior before I figured out on my own how to cut back on running plays. In HS the coaches are more worried about you knowing the playbook then technique imo. Coaching is probably better now in HS. I think our coaches got paid by the season, as they were all teachers.
Bring the Zima and I'll get the strippers, lol
Yea I'd hate to see what ttun fans are like when they actually win something. Yes they won 10 games in back to back years. But both years they lost multiple games in November. November is when championships are won. You would think by their arrogance that they just won back to back natty's. I will say this, it's really bothering them that as they pull in a top 5 recruiting class Meyer is pulling in #1 and #2 recruiting classes, lol.
Took the wife to the airport this morning @ 4:30 am. I talk a big game but I miss her already.
Andy, I mostly agree with you. There were quite a few people that had already passed judgement that Zeke was at fault. That's what I disagree with and now we are hearing from 2 different people he had nothing to do with it at all. I think it's really ignorant to jump to conclusions from a initial reporting that didn't even name Zeke as the aggressor, lol Yet people still thru Zeke under the bus. Unbelievable lol.
In a offense predicated on getting your skill players in space 1 on 1 that's exactly what you need from your blockers. Crushing pancake blocks are not necessary imo. All you gotta do is give the guy with the ball a step on the defenders.
Or maybe we could wait till all the facts are out before the lynch mob organized last night here @11W suspends Zeke indefinitely for doing dumb things. I couldn't believe what I was reading last night from some of the comments. On the other side of the coin, there's a witness that said Zeke didn't throw the punch. I'll be the first one to say he's out of control if indeed he started the altercation and assaulted the DJ. I just think it's prudent to with hold judgement until we know all the facts. I think we owe Zeke that much.
I wish people would tone down the the beat down talk about the Oklahoma game. Yes, on paper it's a woodshed visit for Mayfield and the Okies. But we all know all too well what happens many times when one team is guaranteed to get blown before the coin flip. Hope everyone has a great taco Tuesday O H.......
What makes you think that? I doubt he's getting flooded with scripts nowadays, he's no Clint.
What are you basing this on, lol wow
This is the first time in his life that he is truly on his own. When he committed to TOSU his father moved to Columbus to keep an eye him. So I think he deserves the benefit of the doubt before all the "True" fans here form a lynch mob. Remember when Carlos Hyde was suspended for hitting a female in a club? How did that turn out? Some of the commenters in this thread really come off as self righteous $&@)(;:/'s.
Let those without sin throw the first stone.
So how does Adam Schaefer know who was involved if the police don't and the victim doesn't know?
For most of these guys the NBA call sailed a long time ago. The most shocking for me is Craft never getting a shot. His defensive tenacity alone is worth 5-10 minutes a game to give the starting PG a rest, no?
There's gotta be a good ol country diner in CBus some where.
Wow Craft actually made another mistake late in that game. The other one he doesn't talk about is giving the ball to a guy that was 2-16 for the last shot, especially only down 2. I give that UK team a lot of credit for their defense. That's what won that game not Harrelson going off in the first half.
You should take her to a nice fish dinner and never call her again < Champ Kind