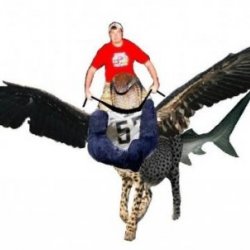 awarren84
from Pandora, OH
Member since 30 August 2010 | Blog
Favorites
SPORTS MOMENT: Storming the field in 2006 game of the century!
COLLEGE FOOTBALL PLAYER: Matt Wilhelm
NFL TEAM: Dallas Cowboys
NHL TEAM: Who cares?...but I claim the Blackhawks
NBA TEAM: Los Angeles Clippers
MLB TEAM: Cincinnati Reds
SOCCER TEAM: I'm heterosexual...don't have one!
Recent Activity
Don't forget Joey, Vonn, Eli, Gareon, and Jalin
Might wanna check the schedule again before you walk to Columbus for the Michigan game this year.
?, Wade, Coombs, Roby, Arnette, Williamson, Sheffield, Ward, Okudah, ?
I assume the 2 outside guys are grad assistants. That's a guess though.
Rest In Peace...In Peace!
I'm 100% serious when asking this question. People say he's good at a lot of things...other than punt returner...name one position he is good at?
Can't agree more!
2016 JT had...
Oline was a middle of the road
Wide Recievers were middle of the road
Runningback was middle of the road
So JT was middle of the road.
Of course this is all by Ohio State's standard
When In 2014 & 2015 JT had...
Great Oline-(Decker and company)
Great Recievers-(Thomas, Marshall, Devin Smith, Braxton)
Great Runningback-(Zeke)
with that JT thrived.
Or maybe when he practiced with the offense he was too elite not to make the change. Boren at LB and Gamble at CB come to mind and both were ridiculously good at their new positions. On pretty damn good teams too.
Do you know what indefinite means? Indefinite and infinite are not the same thing.
From 2007. The year after it took place and gameday was there.
I am not saying you...but I think a lot of people are confused about bad angles. You have to take and inside out route to the back hip to prevent a cut back in the open field. Which sometimes can leave you a bit susceptible to maybe getting ran by if you under estimate the opponents speed.
Are you trying to hit on me?
I want to be an OSU practice ref!
To be fair. The samething was said by D-linemen when the went from Coach Vrabel to Coach Johnson. I think we are happy with those results. Multiple ways to coach and motivate.
Your 1/11th means exactly that! Who do you think the other 10/11ths are? That's how you make 1...with 11/11ths as a team execute. But before you worry about what everyone else is doing...you have to execute your 1/11th. I love this mantra. Eliminates excuses...do your job!
Breaking news...Brionte Dunn kicked off the team!
Doesn't change that he should have stayed...been a feature in the young OSU offense. Received a much larger contract with more guarantees. Obviously we hope he made the right decision and maybe all the doubt was the chip he needed.
Knowledge is knowing more downs means more touches, wisdom is understanding it's too obvious to post.
Sounds like your ball sack looks like a deflated flamingo. Might want to go get that checked out.
Or choke on the 12th. Haha.
An obligatory...
that's what she said.
Haha.