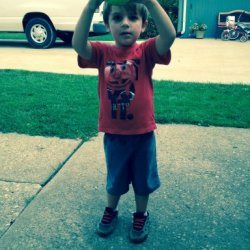 averagejoel419
---
Walbridge, Ohio
Member since 13 August 2013 | Blog
from the Toledo area. I attend OSU football and basketball games with the same regularity as church, which is once sometimes twice a year. Just got a desk job and found this website very interesting and helps the day go a little faster. Go bucks!
Favorites
SPORTS MOMENT: first time walking into Ohio Stadium in 05 against Iowa
COLLEGE FOOTBALL PLAYER: Joey Bosa
COLLEGE BASKETBALL PLAYER: Scoonie Penn
NFL TEAM: Lions
NHL TEAM: Wings
NBA TEAM: Pistons
MLB TEAM: Braves
SOCCER TEAM: n/a
Recent Activity
I take full responsibility for UT-Arlington, Florida Atlantic and Rutgers.
Just have to stay in the top 4 to stay in the NCAA tournament field IMO. We usually crap down our leg when I start predicting specific w/l so I'm not going there. But if the squad finishes top 4 in regular season at worst and wins a game at MSG w/o a major letdown or KBD injury this team is dancing and way ahead of schedule of what coulda been with this program
X10000 stan. I've owned two b-ball jerseys in my lifetime. A black Shaq jersey from Orlando and a Gray Buckeye #22 for Jimmy Jackson. I'd be fine if they never wore whites.
I'm not 110% sold that he's been dismissed.
There are a few ways Weber can improve his stock. Showing some versatility as a back by becoming a better pass blocker and also a pass catcher. Hasn't been in the arsenal in recent memory having a true back who is a threat to catch out of the backfield, but ability could force our hand. He also returned kicks and improving in that area as well could make him more attractive to the shield. If he takes the measures needed I could see him going round 2-3 next year and don't see that this year, based on college production and potential
Such an iconic voice. I miss the days of quality commentators.
And while the other half lives in a land where the team they root for is the only other powerhouse in the country winning titles and sending guys to the league. The sun will come up tomorrow, Annie
Sidelines is top notch. Waffle fries on the side are untouched by competition in the 419. If his play is comparable to food preference he'll be just fine
Much love to this slob of slobs. I'm curious to where he'll end up playing in the NFL, guard or center?
My sources claim it will be from the diamond formation
Misread title and came for a good joke..
A man dressed in scarlet and gray walks into an Ann Arbor sports bar with a small dog under his arm. He says to the bartender, "Can I leave my dog here while I go to the Ohio State - Michigan game?"
"A dog in my bar? No way."
"But he's a special dog," the OSU fan says.
"In what way?" the bartender says.
"Well," says the Buckeye, "he'll watch the game on TV with you. When OSU scores, he'll walk up and down the bar on his hind legs. When Michigan scores, he'll walk up and down the bar on his front legs. When Ohio State wins, he'll do back flips the whole way down the bar and back."
"Wow," the bartender says. "What does he do when Michigan wins?"
"I don't know" says the Buckeye. "He's only six years old."
Who the funk from Idaho has committed to OSU?
Is that a Tony Alford cameo in the Brian Kelly one?
I think there is over 9 million reasons he's still creating life champions down there
His last two times vs Urban and the Bucks have yielded 100+ points. Unless he' pulling an Ali-esque rope a dope, if the D shows up, it's on to the next one
Bowen was athletic/versatile enough to have the coaches line him up as a tight end a year ago. Seems as if over the last few years the coaching staff will move the pieces into where they fit best, dating back to Reid Fragel's move to Tackle. Big Bo and Prince could take this offense into the next stratosphere if they rise to the occasion. Athletes everywhere
Message was heard, Loud and clear
Toledo is severely underestimated in the food game. Some quality steak spots, great pizza joints, Skyline can't come close to fitting into Tony Packo's jock strap, and taco trucks that'll change your life, not in a food poisoning kinda way.
This has been a foregone conclusion and probably zero chance of any wavering. I remember watching him handle current Michigan freshman and former Toledo Central player James Hudson in state finals as a freshman, and the announcer mentioning a Michigan connection with him, fan or otherwise. Impressive player
It's definitely a blast. Also comforting knowing Wil Buford is a few meals away from being in the Toledo area YMCA circuit.
At one point there was a nice transition pass from Diebler to Sullinger, and then Sullinger to Craft for a layup. It took me back to brighter Basketbuck days, but I think the future is promising
Riley Keller c/o 20 from Toledo Whitmer is one to watch, kid can sling it. Played very well as a freshman, potential to be the best QB to come out of Toledo in a while, not counting Shea Patterson who moved away
Nate Miller from BGSU can play. He was a key player in everybody's favorite commentator Dan Dakich's coaching days. Would like to see Willy B, 3bler and Jamar Butler too.
I thought the rule was you could only "test the waters" once. Second time was for good. Im probably wrong though. Go Bucks!
Love to bass fish but being a NW Ohioan my fishing is mostly on Lake Erie or in the Maumee Bay part of the lake. My brother and I got a 12' aluminum boat. Ive been on it on the Lake, its not my preference but Ive done it. I prefer to get a 12 pack and take a few hours to limit out on some nice yellow perch in about a month out on Maumee Bay.