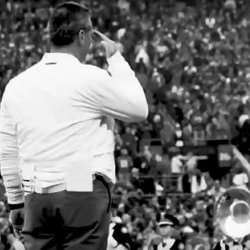 avail31678
MEMBER SINCE March 06, 2012
Favorites
SPORTS MOMENT: 2002 National Championship team is a no-brainer...I'll go with Evan Turner's last second, near-half court shot as time expires to beat TSUN in the BIG tourny. Unbelievable, and I loved Thad Matta giving TTUN's coach an earful - rumored to be in regards to him not voting for Turner as player of the year.
COLLEGE FOOTBALL PLAYER: Braxton Miller, but other Buckeyes are fast approaching..
COLLEGE BASKETBALL PLAYER: Aaron Craft
NFL TEAM: Brownies
NHL TEAM: Blue Jackets, I guess?
NBA TEAM: Cavs
MLB TEAM: Indians
Recent Activity
Yeh didn't Joey recently say, when asked, he thinks he could still do a sub-4.40?
Urban is a baseball guy. As Assistant to the AD, I wonder what his thoughts are?
Hmm might be. :-(
This site gives Sevyn Banks one in 2018 (I think the blocked punt against TTUN), but when I think of punt return I think of an actual return. Nothing listed any of the other years.
https://www.sports-reference.com/cfb/schools/ohio-state/2018.html
Maybe not, but how'd our passing game do in 2015? And then going to solely Barrett in 2016? I can easily see why he wouldn't want to stay. Fast forward to this past season and having prominent Buckeye receivers stay for their last year because of the prospect of Haskins throwing them the ball.
Exactly. There's not a citizen in the U.S. who wants kids to be shot - except the ones who are doing the shooting. Left or right, no one wants to see a child get shot.
Without him I don't know that we win the Natty. Remember, too, he was clutch in coming back to beat Indiana that year - 4 TDs.
Well, mom and home isn't the only factor, I'm sure. There's academic considerations, campus/school environment, relationships with the coaches, spot on the roster etc. Maybe Wake Forest is a terrible fit for him outside of the proximity.
Doesn't need permission, the portal isn't about permission. It's about getting his name visible. I wasn't aware walk-ons could use the portal, but why not? The only consequence of using the portal is your school can opt to pull your scholly - but if there is no scholly, why not put your name out there?
I hear ya, but he was so frickin humble, thankful, and loving towards OSU, his team and coaches, and Buckeye Nation. His message was great IMO
You mean the same Fields who hasn't distanced himself from baldwin yet?
Not knocking on Fields because I think he'll be great, but let's not pretend we 100% for certain caught lightning in a bottle just yet.
What I mean is - that's why this is weird. In all of our eyes neither one looked particularly great so far. Yet he's bolting?
Baldwin was a three star...
Because the timing is nothing short of obvious.
I disagree entirely! Like 2007, I really see OSU pulling off this win tomorrow.
What about Michael Thomas? Before he was Michael Thomas, he used to rule the spring game, and then barely catch a pass in the regular season.
Is Anchor the supposed inventor of buffalo wings? I was in Buffalo for the first time in the fall, and remember there were two primary wing places. I don't remember which one I went to at the moment. But the wings were solid.
I don't think he's talking about crystal balls. I think he is using CB as cornerback.
So if I am reading his post correctly, I think he's concerned we don't have any commitments yet, not crystal ball favorites. But maybe it's all the same concern for the OP.
I'm with you, though, that it is early, but I also see the OP's point that it'd be good to see some momentum soon.
Not sure of the site, but 11W often shares a reasonable ticket site each week when the season approaches.
I tell ya I don't see him going to NYG or Oakland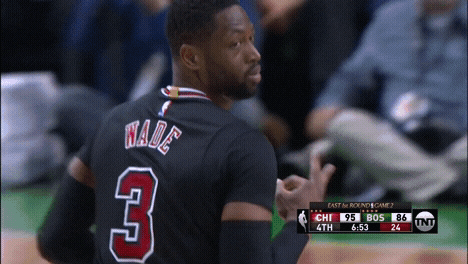 May their losses and misery repeat and repeat and repeat like Groundhog Day.
Not-quite-so-superior academic school?
Or did he get a HC offer somewhere? If the reasoning is as he describes, I respect that a lot. I wish him the best no matter what.