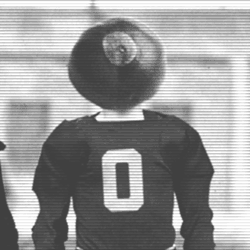 Austezie
---
MEMBER SINCE August 06, 2014
Favorites
NFL TEAM: Cincinnati Bengals
NBA TEAM: Cleveland Cavaliers
Recent Activity
I think teams are throwing very different looks out the gate this year and it takes a quarter to so for the Buckeyes to adjust. Then the flood gates. Just don't want them lookin ahead
Cincinnati defense is getting tired.
The defense really is playing a great game. Cincinnati isnt a bad team.
I guarantee Day loves the sh*t talking. It's intimidation. Let the players do all the talking they need to. Its not like they aren't playing hard.
I've always believed in Tuf, and the difference between his 17 film and 18 film is night and day. His decision making didnt change, but his ability to respond quickly did. That injury was a game-changer. His response to critique (the fanbase specifically) was perfect. Makes sense why the coaches and players respect him so much, esp for playing through an injury not being a full capacity. He could have reinjured himself but put the team above himself. How can you not like Tuf? Last year was nowhere near his fault outside of him being put in the best position to help the team.
Very optimistic about Fields
You fit the scheme to the players. Idk what the heck happened last year but last isn't this year so it doesn't matter. If this new coaching staff esp a vet like Mattison believes in Werner, and the linebacker core than I'm on board! I'm thinking to myself How many times have i been lost doing things blindly and not been on my A game because I just didn't have the proper things in place to be successful. Talent can only get you so far
I'm interested to see how we bounce back from this.
Held Minnesota to 0 points second half. Minnesota isn't nec a bad team. Awaiting for this team to put it all together. Feels like they won't get their ish together till close to playoff time and they wake up...while still undefeated. It's odd but i don't think this team will have a legit chance to lose till playoffs
I certainly expect Oregon State to put up points this year on teams
I think the defense will be just fine. They are young and played in their first game against somebody else in that stadium. Lots of factors. They will get their footing.
If the progression of our CB's mean anything, he just might join that list and i'm all for it. Okudah in the wings or not.
Forgive me if I am misspeaking but....why is this a story again? Not connecting what this article has to do with anything at least in a positivity sense.
There's something about this team. I can't put my finger on it, but i really think this will be the best team in the country by years end. It's a hunch I'm getting. Can't shake it.
That's what I was thinking too.
Then the word of the day is optimism my friend :)
Arnette and Sheffield will be high draft pics. I trust Coach Johnson. They both will be big time this year
I think the fact that the linebackers are being spoken so highly on is because that dline is eating up blocks and the linebackers are shining. I have zero worries about this group. That offense isn't so bad over there.
Yes! This is his year! everytime we saw him on the field last season he was making plays or around the ball!
yes! this is a safe move he's playing his natural position with experience!