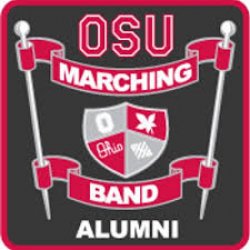 ATLBuckeye92
---
Atlanta, GA (via Columbus)
MEMBER SINCE July 24, 2014
Favorites
SPORTS MOMENT: Being at the Fiesta Bowl to witness first Ohio State championship in my lifetime
COLLEGE FOOTBALL PLAYER: Eddie
COLLEGE BASKETBALL PLAYER: JJ
NFL TEAM: Who Dey?
NHL TEAM: Detroit Red Wings
MLB TEAM: Cincinnati Redlegs
Recent Activity
Considering he went 3-7, he should consider listening to you.
I used to look forward to the Situational just so I could go straight to the Bourbon section. I'm not sure how I feel about not reading that section first anymore. The 80s Sax Solo Intermission has been phenomenal and I find myself wondering what's featured this week before it even hits the site. Thank you, Ramzy! Been a fun trip back to the 80s, if only in my mind.
Both sides cancelled both TN and GA. Our side of it used the excuse of the PAC 10/Big 10 scheduling partnership or whatever it was called. Not sure why GA and TN wanted out, unless they thought it was YSU they were scheduling instead of OSU. I give Georgia more credit than most programs down here in terms of willingness to go outside the SE to play games.
I'm ATLBuckeye92, and I approve this message.
Holy cow, for the first time, I'm embarrassed to say the 80s were my formative years.
If it were limited to that, it wouldn't be as big of a deal. But, every team is the "fighting....". I think its dumb. They aren't the fighting Fitzgeralds and we aren't the fighting days. They are the Wildcats. After a few years of it, it's a boring joke.
Can it please be time to retire the stupid moniker of "Fighting <Insert coach's last name here>"? It's not clever.
I'm a pumpkin spice in the fall fan. The drink looks and sounds great. But Casamigos is $20 a bottle. Any cheaper alternative out there? I don't want to sound cheap, even though I am, but spending as much on a mixer as a 750 of Buffalo Trace seems like a bad choice.
As a 92 Ohio State graduate with a finance degree, I too make my living in the capital markets, although not actually on Wall Street. We do business with KBH and did in 2001 as well. My path never crossed with Kris, but it is another brick in what is a large wall of the human losses in my industry. I've heard many a story from people who lost colleagues. I'm glad his family and friends are able to celebrate what they had while still mourning what they lost.
To use a verse from Alan Jackson's Remember When:
Remember when we said when we turned gray
When the children grow up and move away
We won't be sad, we'll be glad
For all the life we've had
And we'll remember when
Kids are so cruel to each other. I pray my kids have never and will never break someone's spirit like what happened here. I may have to get one of these. Save it for when UT plays TTUN someday.
What about Day for BIG COY? Can he break the streak?
I think for a guy that has never done this before, this is the smart way to do it. If you focus out of state where the coach is a bigger draw and the school less so versus instate kids, there is more risk. Start with locking down Ohio where the school is a big draw and then over time as you build your name you can draw kids from areas that the school pull isn't as great. Plus, Ohio has some talented football players.
Plus, we know TTUN can't build a team without Ohio kids. So, locking down the state hurts them too.
There's a loss missing in the stats. They lost to Minnesota, Vandy, and Indiana st. Can't be won 13 of last 15. Fun run to end the season regardless.
...<googles "Celsius to Fahrenheit calculator"....>
Summer has arrived early this year in Georgia. Forecast calls for upper 90s next week. That's still May! God Bless anyone without a/c.
I love how the word lie is tossed around so easily. Did he lie or did something change? This kid doesn't have enough information to know. But in today's world, the earned part of respect comes after the respect. Whatever, dude. Have fun in A2.
Vermont is about as opposite as you can get from Alabama. This is true. I think Alabama's true rally cry should be "We aren't Mississippi!"
Yes. While I have picked some nits with your takes, I wasn't being critical of you. My vitriol was directed at the 2015 coaching staff.
I will agree with your assessment of Vermont, but if I took Alabama over Vermont every day of the week, it is more a statement about Vermont. There are probably 45 states I'd take over Alabama.
It should be required that any time someone criticizes teams for not taking Thomas that it also be said that he was criminally mis(un)used while he was here.
I came here for the bourbon. I can't find it.
I've been impressed with their play. I'm not counting them out, hockey momentum changes so fast. Playoff hockey often times is all about a hot goalie.
I looked at the comments specifically to see if anyone commented on that fact. Jackets have looked good, but in a tight series things can turn quickly. It still isn't over. But, the hubris was a bit over the top, I thought. That shtick where you call the championship early as if it already happened was a once in a lifetime call from DJ. And I agree he should own it, but I'd probably use a more blunt object than you did. I didn't DV you.
Football is a great sport to watch. The problem with it is, there is infinitely more time spent talking about it and speculating on it than time spent watching it. Mock drafts the week before the draft have a low hit rate, yet they still get done. And we immediately turn the page to next year's draft, even though there are so many variables, you may as well be forecasting the weather for the same day as the draft. This isn't a knock on 11W. It's a knock on football writers everywhere. Create content where none is needed.
I agree that it is absurd to punish kids that have graduated. They aren't the problem. I think requiring two years before a free transfer is a good idea. Increase the odds that they are making a good decision, not an emotional one.
I think all answers have a flaw in terms of who you recruit. If you recruit two studs, you increase the odds that you have a good qb, but you know the loser will leave if they are good. If you only recruit one stud and one more backup type guy, what happens if the stud doesn't develop? Seems you are earning your paycheck more now than in the past. If you choose poorly, you can sink your season, if you are a coach.
I was trying to be polite, but agree with you 100%. From my perspective, article that didn't need writing.