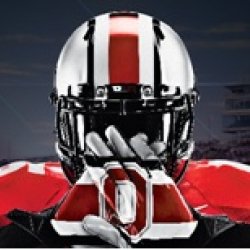 athens_buckeye
---
MEMBER SINCE October 01, 2013
Favorites
NFL TEAM: Carolina Panthers
Recent Activity
Yesterday I think, he posted a pic of a highway sign of Morgantown...wherever he is, he was visiting WVU
Jalin Marshall would say go pro
390
He could have waited to see what would happen with Fields and signed in February, but hey whatever. Looks like we are swapping QB's with Georgia
Holy smoke.
I kid, it probably is fine.
at least there won't be a post big game let down following Penn St
Ha, why would he play in the bowl game? He didn't bother to play last week.
BAHAHAHA!!!
436
Yeah, I watched it again, and Dixon forgot the "catch" part of the fair catch.
260
380
Yep, he gone.
We have to get that guy to every game...and sit him beside the camera
And face value $200 tickets
Don't worry, hot takes never come back to bite anyone.
You got your answer: keep trying the same thing and hope for different results.
Isaiah Prince is way ahead of you guys