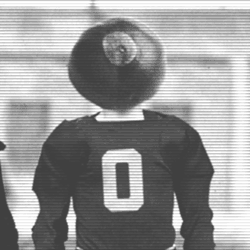 ATHENS GA BUCKEYE
---
MEMBER SINCE February 23, 2016
Recent Activity
Don't forget that UGA still has 2018 #1 RB Zamir White who is a soph.
people within the UGA football program told me he committed at their spring game
For what it's worth, the Georgia people told me Paris flipped to UGA when he was here for the spring game. Last week they told me "it looks like Ohio State is going to keep Paris". Things might change six more times before he ever enrolls at a school but Its starting to look like he'll be a Buckeye.
The funny thing about this story is that it is regarding Clemson paying Zion Williamson. Meanwhile, allegations were made 3 weeks ago that Nike paid Zion to go to duke. Duke said they'll "look into it". Nothing more has been reported. Why isn't ESPN over in Durham trying to end coach K's career?
OSU is not mentioned in the wiretap report because their basketball program is relatively clean. This is probably because, as I recall, about 10 years ago Thad Matta decided he didn't want to deal with the filthy (AAU) side of basketball recruiting. I've been told that you cannot sign a 5 star basketball guy without paying. It is not possible. So, when Matta washed his hands of that, the program became relatively clean. And the team turned to shit and Matta lost his job.
No idea what Holtman is up to...
Auburn is the worst and they've been at it for decades. Been caught a few times too. They don't care.
Everybody has a few good bagmen. I know of specific amounts that guys at auburn (and elsewhere) got. Clemson's meteoric rise under Dabo suggests that they may be cheating more than others, which is how you get into trouble. I suspect if any more about the Zion Williamson Clemson thing comes out you'll be hearing about Newspring Church. That place has long been rumored to be the funneling point.
I don't care what votes I get. Just relaying what I hear. Recruiting is iffy to discuss as things can change quickly. These guys love being courted. And I was confused about what I was originally responding to... I have not heard anything about the corners, just Paris Johnson. Apparently he told them he was flipping when he was here for the spring game last weekend.
The same people who told me that Justin Fields was transferring to Ohio state about 2 weeks before espn ever reported that he was transferring and considering three different schools, and who told me on a Wednesday that Fields has won his appeal and that an announcement would be coming within 48 hours (the announcement came on Friday), told me 2 days ago that UGA has flipped Paris.
That said, he could decide to flip back to OSU or somewhere else between now and signing day. And that's not even accounting for the last minute "recruiting push" before signing day, when NCAA rules get abandoned.
I hope he goes to OSU, but with the way recruiting works these days, it's a waste of energy worrying about it until November.
Paris is flipping to georgia
I'll reiterate a comment on this thread... in the last few months Georgia made several attempts to schedule OSU for a home and home beginning 2030. When OSU finally replied, it was a no. That's no attack on the buckeyes or their scheduling practices, it's just what happened.
Georgia called repeatedly trying to set up a home and home in 2030 and 2031. OSU was not interested.
Fields left GA because he didn't win the job from Jake Fromm. Jake Fromm took UGA to to overtime in the national title game as a true freshman, and the fact that Fields was in the conversation speaks volumes. Ask Jacob Eason about Fromm. Fields is a once in a decade recruit and should deservedly be considered the starter.
If OSU ever gets another guy from UGA i'll Keep you posted. If not I'm not of much use. I know some guys in the OSU inner circle but I don't hear much.
I was told he would be making an announcement within the next day or two.
look for some very good news coming from Mr. Fields within the next 48 hours...
Its done. He won his appeal. Announcement coming soon.
I think his text threat to Tom Herman was hinting at something along those lines. And then somebody close to him shut it down. The one thing these cant do is start talking about it. Because everyone is guilty. If you start the nuclear war everyone ends up dead...
I mean, it's not like i have documents stamped by a notary, but this is what im being told by the people who know.
Recruit wants a car?? No problem. I'm not just giving you a car, you have to sign for the lease. The payment on your moms new 6 year leased Tahoe is $39 a month. Big balloon payment due at the end. You sign with us, maybe i wont even ask for that balloon payment. you dont? Your nfl money will cover it. I am absolutely by no means implicating anyone. But thats how it works.
all facts. I know everybody here. Check my other comments. I think my first one was about a month ago regarding fields. I heard he was going to OSU a few days before the news broke and commented on here as soon as it did to confirm it and everyone called me a troll.
Ok. So every time i provide information I get called a troll but for some reason I keep returning...
Georgia has been lobbying intently to make fields sit next year. Why georgia has any say in the matter is unclear to me, but apparently they do. Fields and his attorney have alerted Georgia that if they keep fighting his case that Fields will publicly reveal where the bodies are buried. Georgia is backing off and Fields has won. I'm told he'll get his waiver very soon.
Don't be alarmed by Fields or anybody else being given stuff. Everybody does it. It's just part of the deal. Everybody has a dirty recruiter and at least one guy who is not affiliated with the team who gets things for people. That guy is called the bag man. I'm told Zach Smith was Ohio States dirty recruiter. No idea if that is accurate, but it would explain why the whole situation was handled the way it was. If you're landing a top 10 recruiting class you're giving a few of the guys (or more) some stuff. Generally its not as much as you would assume. Sometimes it is more. The SEC is definitely the forerunner in this game but Ohio State and Michigan and everyone else who's good does it too. Really, just about everyone other than the service academies, and even those guys get god knows what on their weekends off campus at their sponsors houses. The only few instances in recent memory where it got out of hand were Ole Miss (recently) and Auburn (before Ole Miss). I don't know what Pete Carroll was up to at USC but it looks like that was getting a bit wild as well.
Anymore, the only way you're getting in any trouble with the NCAA is if you're dumb enough to cooperate with their investigation. They still have some control over the kids but they have no control over the schools and they know it.
As for Fields, hes as good as advertised, but people say he has an attitude problem. His contribution to team chemistry this year at Georgia could be described as toxic. But, most people are of the opinion that it was because he was disgruntled because he wasn't playing. I don't think that will follow him to Ohio State. His teammates all liked him, though Im told he had a tendency to talk down to his them and be a prima donna. Even the people who talked the worst about him described him as crazy talented.
Basically he is Terelle Pryor. On and off the field. Which isnt perfect but tate martell is looking like the same problem with far less ability. I think fields may end up being better than pryor on and off the field.
Haskins lost to a guy who may have deserved it more.
Byars lost to a hail mary in front of a thanksgiving day television audience.
My man got to see fields in person and decided he'd better shut his mouth and find a new school. He strikes me as a guy who will burn some bridges on the way out the door. Hopefully he doesn't implicate anyone of anything.
Why not just do it like basketball does? Its seems to work well for them.
First off, it's going to expand to 8 teams. Thats happening. Probably after next year. ESPN owns the rights to broadcast the playoff for another 7 years but the marketing contracts all expire after next year and go back out for bid...
So at 8 teams, you have the winners of the 5 power conference championship games get an automatic bid. If Northwestern would've beaten Ohio State or if Pitt would've beaten Clemson, they're automatically in. Then you take the 3 teams that didn't win a power 5 conference title game. This year (prior to the playoff), that would have been Georgia, Notre Dame and UCF.
Seed them based on who the committee determines is best. This year would've been:
1 Bama v 8 UCF, 2 Clemson v 7 Washington, 3 Notre Dame v 6 Ohio State, 4 Oklahoma v 5 Georgia
The end.