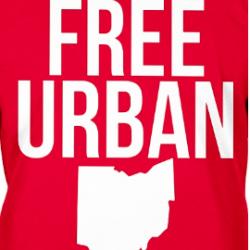 ashtabulassassin
---
Austin, TX
MEMBER SINCE June 23, 2016
Favorites
SPORTS MOMENT: Blanking Wisconsin in the B1G title game with a 3rd string quarterback, beating the spread by 63pts to earn our way into the 1st college football playoff.
Recent Activity
Once again, the Rill Dill coming in strong with the least informed comments on the internet
Jeff Demps would smoke him. But Jeff isn't in the league anymore. He might still be working on Team USA though, not sure. Ginn is wicked fast though
I'll take my DVs yet again, but I can't find a reason to hate ZS. From the sex toys (who cares but it has been debunked anyways) to the abuse (debunked) we have a guy who has just been charged with a misdemeanor for trying to pick up his kids. He said he wasn't a great husband, but you have to say it was at least partly your fault to not look delusional any time there is a divorce. I honestly just don't get why anyone hates this guy. Even if he was actually a bad husband... she tried murdering him with her car... I mean there has to be some sort of understanding that if we were in relationships where our wives literally tried to kill us we might not be great partners back.
From a coaching standpoint... guy has put more early round receivers in the league than any WR coach I know. I think people are just biased against him because they didn't like the receiver production for a few years... even though we really don't know whose fault that was, QB, OC, him, whatever.
I hope he gets a high paying job again because he is great at what he does and has a family to support.
late to the convo, but.... Calvin Mcdonald, CEO of Lululemon athletic apparel has made his shareholders collectively about 8 billion dollars in the last 12 months... in an industry dominated by Nike, Adidas, Reebok, Under Armor and literally a thousand other athletic brands I'm sure his shareholder are happy to pay him his few million dollars. And if you think what he does is easy.. try copying him... get yourself to the head of a multinational athletic apparel company and compete with large corporations where you are outmanned and outfinanced.
Extramedium's comment couldn't be better. The idea that OSU is fine without Urban is just silly. Tell that to USC... who by the way will also be fine again someday... the day they bring in Urban.
Here is straight truth... your program is as good as your head coach not the other way around. If Michigan hires Nick Saban, you are playing a Nick Saban team in short order. Every single program Urban went to was best when he was running it. Utah wasn't a good program til they hired Urban. Florida was good but became elite because of Urban. You take Dennis Erickson out of Miami, a few coaches from notre dame's history out of ND, you remove pete carroll from USC... and what are those programs? nothing.
Too stressful to continue at OSU. The admin didn't have his back so I wouldn't want to if I was him anyways. But when your legacy of wins is basically perfect... Its way too stressful to keep that up esp at the school/legacy you care most about. Than to start fresh.
Count me in the group of the more mature that want him to coach again even if it means taking his coaches back. CFB is just better with it's elite. I also care more about how much good he's going to do for those young men then anything else. Also won't blame any coaches for following him. They need to take care of their careers and coaching for Urban has gotten many of them where they are and is a safer and usually higher paying bet than coaching for an unproven like Day.
Pleaaaaase coach again! Terrible that we never got to see Urban or Saban vs Carroll. I hate it when the good guys retire or leave. Plus urban + USC's epic recruiting base would get me watching football again.
Pleaaaaase coach again! Terrible that we never got to see Urban or Meyer vs Carroll. I hate it when the good guys retire or leave. Plus urban + USC's epic recruiting base would get me watching football again.
notably a ton of gators were meyer players
also based your profile "Stockholm, Sweden (via Shadyside, OH)" you won't be hard to find, as there is only one-person on earth living in stockholm from Shadyside.
It will be kissed.
The AD knows its the only hire that will safely save his job so UFM should be able to mank bank with him basically under financial duress. Also don't think Meyer's competitive nature won't make him want to beat dabo's contract.
One of those is my upvote. I will come calling.
His contract will get dwarfed by UFM's USC deal but since that is a private university we'll never know by how much.
I don't see how this makes the "don't pay the players any more" argument any different, the more money someone else is making is independent from how much I should make.
Savor it while it lasts. Once USC has UFM...
For real. Welcome to the post-Urban era.
Like him or hate him Cowherd is the best host in sports. At least there is substance and analysis to what he says unlike say Stephen A (does he watch sports?), or Jim Rome (just sound effects mostly).
Perhaps I'm the last one left... but I feel like the ZS scandal is overrated. After everything that came out, I'm not sure of one true allegation that still holds weight, from the toys being sent to his office, abuse, you name it. He says he was a bad husband... but that sounded like he was being socially conscious of what he was saying since in a divorce it is rarely entirely one parties fault. We know that Urban didn't believe courtney, in fact, not even her mom did it sounds like. As far as a position coach goes... perhaps he was somewhat immature and that kept him from getting as big of raises as the other guys but you can't argue with the on field and recruiting success.
Percy Harvin
Riley Cooper
Terry Mclaurin
Devin Smith
Michael Thomas
Paris Campbell
Johnnie Dixon
KJ Hill
Austin Mack
Binjimen Victor
Andre Caldwell
David Nelson
Jeff Demps
and on and on... Might be the best list of receivers ever coached by a single person
I think that was the fields transfer actually. Tate's head coach left... Much more impactful
Mtrotb, except there are plenty of those people on every campus and the one that did it to fields apologized.
because USC is a better from a coaching standpoint:
#1 Private university so you don't have to deal with all of the public information requests, etc. The Zach Smith thing could have been handled an order of magnitude more internally. The press doesn't have access to all of your emails and texts etc. This alone has to sound like a breath of fresh air for someone who is looking to destress
#2 Money partly because of #1, USC can pay him more, their donor base is richer and the university never has to face backlash because his otherworldly contract will have been too much of a focus on athletics. The number and details will be super high and stay private. He can negotiate a much better deal.
#3 Recruiting is 10x easier. He can stay in-state and put together an all-time rated recruiting class
#4 the pac-12 is at its bottom... less pressure = better for meyer while he rebuilds and can do so without risking his epic win-loss record
#5 better climate... the older you get the more important this gets
#6 A program's current on-field eliteness does not translate to its coaching job eliteness. USC is THE top job in the world of college football from that standpoint. Nick Saban, Urban Meyer, anyone... can put together something better at USC than they could at any other school largely because of it's recruiting position.
#7 Specifically for Urban, he can go to USC without risking his OSU legacy. If he comes back to OSU ever the pressure is too high. OSU he will always care the most about I think. And his 7-0 and win% are things he doesn't want to risk.
#8 If I was Meyer I would want to end with more NCs than Saban. This is his best chance.
#9 Urban is a great role model for young men, why not keep doing that if he can
#10 I think he is addicted to coaching, I think the draw of the USC job, the top job imho in CFB, will be too great
#11 If Urban ends now people will always associate the end of his coaching tenure with the Zach Smith scandal. People remember you how they last saw you, sadly. And I don't think he wants that to be him being forced out because of something stupid someone else did.
#12 I think Urban just needs a break. His win % is super high and I think we are realizing that just comes at a cost... if you push yourself that hard that long to get to that level you have to take some breaks every now and then.
Perhaps I'll post a sequel tonight with some extra guidance on rules lol
I know... I prememptively already proclaimed another list as having the most shock factor