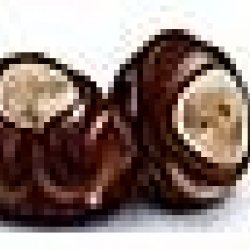 artbytes1
---
Member since 30 August 2010 | Blog
Favorites
NFL TEAM: Browns
NHL TEAM: Blue Jackets
NBA TEAM: Cavs
MLB TEAM: Tribe
SOCCER TEAM: Liverpool
Recent Activity
My renewal was in August....do I get a voucher or was my timing a bit "premature."
Today is my mother's 90th birthday. Just after her 80th birthday, my brother and I finally talked her into seeing an Ohio State game live and she immediately switched from being a lifelong Michigan fan to a rabid Buckeye. She never sat once during that game and even refused to drink water because she "didn't want to miss anything by having to go to the bathroom." Last fall she got really sick but recovered in time to watch the Wisconsin, Alabama and Oregon wins and share a (very tiny) shot of celebratory tequila with at least 30 of her closest Buckeye friends.
Sometimes the responsibility of having both kids and an elderly person in the house can be challenging and every Sunday morning I have to ask a higher power for patience and understanding. But rarely a day goes by where "I love you's" are not exchanged and "thank-you's" are not expressed at some point. I always felt "blessed" by having this opportunity to enjoy my mom so much late in life but I thank you Ramzy for putting it in writing. I may again, some Sunday morning, have to ask that higher power for patience and understanding. But not this Sunday.
"TAKE A BOW, IDIOTS. Every fan base has its share of detestable cretins, but I wanted to give a special #shoutout to some of the "true Buckeyes" whose neanderthal antics have resulted in the entire fan base being shamed in print."
Was initiating the booing and "douche-baggery" chants that forced Mark May off the ESPN set in Fort Worth the night before the OSU-Oregon National Championship Game a neanderthal antic performed by detestable cretins? (Asking for a friend)
I hope I don't look like the pointy-haired boss in Dilbert!