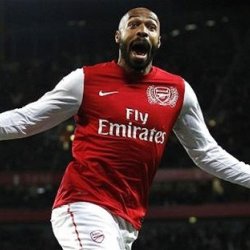 Arsenal7
DeKalb, Illinois
MEMBER SINCE October 16, 2015
Favorites
SPORTS MOMENT: 2014 National Championship
NFL TEAM: Chicago Bears
NBA TEAM: Chicago Bulls
MLB TEAM: Chicago Cubs
SOCCER TEAM: Arsenal Football Club
Recent Activity
The scheme was fine every other year but suddenly it was scheme last season.
the scheme was absolutely not fine in 2017 when we got torched by Oklahoma and gave up 55 POINTS TO IOWA
the classic Christian teaching of making millions of dollars off of unpaid labor.
Jesus famously loved rich people.
Should this worry me?
no, it's the recruitment of a teenager if it genuinely worries you i'd be a little concerned
to be fair to lincoln it's hard for the ladies to turn him down after his lead role in Jack and the Beanstalk as the beanstalk
Brian Kelly killed a kid.
benefits aren't the same as payment
ah shit i guess we should never even try, then
Paying players is good, actually.
Daniel Jones looks like an actor who gets cast to play Eli in a movie about Peyton.
All I know is the Chiefs have some hatred towards drafting Buckeyes. There cant be any other explanation why they draft a smaller and slower (with less production) WR before Parris Campbell and also a RB from UTAH STATE right in front of Weber.
i mean, they could have spent months evaluating players and how they fit in their offense and determined that Hardman and the RB were better fits
but yeah true, there's no other explanation they probably just hate ohio state for no reason
mostly boosters and the money the school makes through sponsorships/tv deals/etc.
i love how the narrative here has swung from "the sec pays players and we don't" to "the sec just pays more than we do"
very cool and normal
thank god schiano and davis are gone. looks like a lot of the time the players just didn't know where to be, and that's on the coaches. urban really was a master of hiring inept assistants. no wonder he was so stressed.
Is every Ohio State backup better than their starter?!
only when the starter can't throw a football
LSU's gonna be great this year. They return a ton of talent. All they need is to open up the offense a bit and I think they have a shot at the SEC title, but I doubt it'll happen.
why is it so hard to praise Dwayne while still acknowledging that Kyler is an exceptional QB?
fields was miles better/will be here for 2 years, and he knew this so he left
looks like it's time to add "chicken wings" to the list of things 11W is mad at
how do y'all love being mad so much