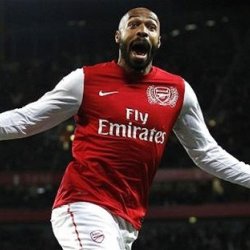 Arsenal7
DeKalb, Illinois
MEMBER SINCE October 16, 2015
Favorites
SPORTS MOMENT: 2014 National Championship
NFL TEAM: Chicago Bears
NBA TEAM: Chicago Bulls
MLB TEAM: Chicago Cubs
SOCCER TEAM: Arsenal Football Club
Recent Activity
he's rly cute, just saying
reminds me of a young Kyle Guy
lmao come on man such a lazy comparison
paragraphs are your friend
I'd prefer someone with more experience honestly.
i genuinely do not care, paying players is cool
he also gets blown off the ball on run plays too much for my liking
he had them in the ACC title game at 7-5, not all that impressive honestly
Dylan Moses, LB from Bama.
So now coming from a wealthy family is bad?
of course it's not, not inherently. but acting entitled to the starting job because you've only ever had things given to you on a silver platter is bad
because he's an arrogant rich boy who talked shit to justin fields saying he better be ready for camp, then when it was clear the fields was a better QB he turned tail and ran to get the starting job somewhere else and couldn't even win that.
not exactly an endearing sequence of events
hate to see it
Texas at 5!!!!!!!!!!!!!!!!! I'm going insane!!!!!!!
Matt Canada has been at 4 different places in the last 4 years. Not to mention unemployed
He's kind of an asshole and coaches don't like him. Dismissing him as "absolutely not a great offensive mind" is objectively incorrect.
Yep. Same year we won the natty. They were Oregon's only loss that year except Ohio State. Lost to Boise in the Fiesta Bowl after Anu Solomon took a horrible sack in the red zone with no timeouts.
They're both right. Professors should get more resources and the players should get paid, in my opinion. It's not really useless for them to get mad at each other, though. Get mad at the higher ups at LSU, and the NCAA in general.
Frost is an excellent coach, they return quite a bit of last year's team which steadily improved all year, and they have the best quarterback in the division.
They'll be good; not great, but good.
The committee is biased against teams who lose by 29 to Purdue and 31 to Iowa.
folks their recruiting is offensive am i right
i'm also looking for a new dad