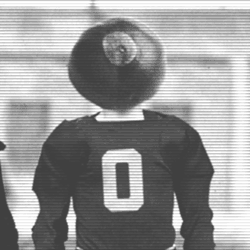 armynurseboy
---
MEMBER SINCE January 18, 2015
Recent Activity
Yup, Georgia at #4 was always suspect. SEC bias is alive and well....
While I agree with Coach Day (and other commentators on FOX), the cynic in me says that the SEC bias is alive and well and that LSU will jump us because they got a decisive win over the #4 team (who really never should have been #4 to begin with). SEC bias is alive and well.
Never lose to those pricks. Ever. EVER.
Back-up DB's better put in some work this summer. They were giving up all kinds of yardage....
I don't think we need a 4 team playoff. I think we need more solid and transparent selection rules and criteria. Change THOSE first, then we'll see if we still need an expanded playoff.
Just as long as we're not on the cover of SI....
I do find it a bit amusing that if the playoff were tomorrow, it would be the B1G/SEC show....
The winner of LSU/Alabama will be #1 next week.
From some of the responses from Coach Day about the sacks, it appears to me that Fields is being coached to keep the play alive as long as possible by looking downfield. Day seemed okay with tacking a sack from time to time as the payoff from Fields keeping the play alive has been chunk yardage.
If you're going to ask coaches to commit to 2 years as an assistant before looking at other jobs, you have to in turn commit to them being an assistant for the 2 years. Case in point was Tim Beck. After the 2 years was up, and proved he couldn't handle the job, he was encouraged to look for another job.
To be fair, Meyer really hasn't been a cutting X's and O's guy in years. What he was a genius at was building program infrastructure and culture. We will have to wait a few years to see if Day is as talented as his boss was in that area of coaching.
Just remember, "Idiocracy" wasn't a comedic sci-fi movie. It was a documentary...... ;o)
Hell, just wait until we got Jonathon Cooper back healthy....
Maybe their fingers were cold... ;o)
The problem with the Heisman is you have to have a PR machine going promoting you from literally Day 1 of the season (and probably well before the first snap). If you don't you're already behind the power curve and have too much ground to make up. That is what was Dwayne Haskin's downfall last year. He obviously had just as good stats and performance as Tua and Kyler. Some could argue he played better than either. But what he didn't have was the near constant media buzz that either of those had.
Yup. Fox bought the rights from B1G so they get first pick of B1G games to air.
After that ass beating the skunk weasels put on them, I would say NOT.....
Chris Ash was part of that defense braintrust too....
We could have scored 45 if Day hadn't called off the dogs.....
THIS! Fields is an amazing scrambler and precise passer....but I think has been coached to wait to see what develops downfield to try to hit the big gains. On some of this sacks, he could have simply turned upfield and ran for a gain, but was trying to wait out the receivers getting separation. IIRC, Day had mentioned this a few games back and said he prefers to take the sack with the upside of a bigger pass play down field than for Fields to simply run it.
IIRC Teague is a bit faster.....
Because regardless of how much the powers that be deny it, these poll DO influence how the CFP committee rankings play out. They look at your resume. Well, how do you think they stack resumes against each other? By looking at who you beat. And who you beat only matters if they are ranked. It's still a flawed process....
I think it was Franklin trying to give the game away....again....
I think also Fields needs more experience when it comes to simply tucking and running. I like that he sticks in the pocket and tries to go through his progressions, but sometimes the D is giving him huge rush lanes.