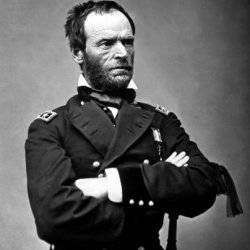 Army Nut
---
Fort Irwin, California (via Kettering, Ohio)
MEMBER SINCE December 05, 2017
Born and raised in Kettering, Ohio. Joined the Army in 2004.
Favorites
NFL TEAM: NA
NHL TEAM: Blackhawks
NBA TEAM: NA
MLB TEAM: Cubs
Recent Activity
Holy cow I saw a call against Clemson!
Status: No Change
"And most especially in 310 days in Ann Arbor" Jim Tressel
Those are magical words but more to the point they belie a truth. Tressel didn't say you will be proud when we beat Penn State or win a national championship. Although the both happened, not because that was the stated goal, but because we beat those shit-stains up north. That is the goal. Now Michigan can hide away the pain. But they are at the crossroads. Like they have been for the last 8 years :) The only measure of these teams is against each other. tOSU and its fans are obsessed with defeating those shit weasels. Read the comments people are so anxious before The Game, they feel sick. I know I do. But that isn't the point. The point is it will not stop. Lest Michigan cancels the football program like the mighty Chicago Maroons, it will not stop. We will pummel you and celebrate. No rejoice.
Like any good rival tOSU upped the ante. Tressel and Meyer evolved the program to a national competitor, intent on destroying prissy ferrets. The bounty of that was their emasculation and, oh by the way championships. And when a lost Michigan fan writes "we will never beat tOSU." That is only partially true. They will not until they accept the literal truth, no other game or team matters. None. Tressel's words make that distinction clear. We have one rival. We have one target. We have one mission. We will not stop, we will not pity them. We will relish each victory more than the last. They are our rival and woe be to them.
"man sharpens man, like steel sharpens steel... until the pathetic steel weeps in the corner and contemplates just how sharp it needs to be"
Wait a second. A long time ago I referenced PSU as our rival and I was quickly corrected. tOSU has one rival. Those Bastards Up North. And that is a large part of Michigan's problem. They brought in Jimmy and were talking about revenge tours and beating, ND, MSU, Penn State. And oh yeah, Ohio State too. Part of that was a deflection but part of it is a fundamental confusion about who they are and what they are doing.
Well we have no confusion. And we shouldn't invite any. The Threat Level should stay. Our laser like focus on these ill-tempered like shits should stay the same. They are our rival and woe to them.
I think it is only right to draw the distinction. When TTUN was/is having its nervous breakdown, tOSU was constantly derided for a poor schedule. Now the shoe is on the other foot. I am NOT saying it is Clemson's fault (South Car, Texas A&M, whatever). But it has to be a factor. The Demon Deacons are the ranked team you play all season! There's below average schedules and awful schedules. Clemson's is the latter.
I think Stanford won that game by default. Everything you said, right on. NW couldn't look more ineffectual on offense. I think they were trying to bore Stanford. If that is a strategy.
I agree. Personally, I think Nebraska is the most likely candidate for the trap game.
Big Ten West: Check
Away Game: Check
Mediocre but dangerous opponent: Check
I just don't think Northwestern is as dangerous as Nebraska. Or at least as dangerous as Nebraska could be.
I am active duty Army. And thank you for your kind words. I've been in 15 years now and I am repeatedly overwhelmed by the charity and gratitude expressed by my fellow American citizens. Thank you.
Thanks guys. I needed that.
Right. I think he declared early for the draft. I know these guys want their reward for their hard work. Plus the risk of injury before you are paid, but I didn't think Marshall was a leave early candidate. For him as a person.
I hope it works out for him and he listened during 'real life' Wednesdays.
Everyone: I appreciate the feedback and lively discussion. I learned a ton. Thanks.
Go Bucks!!!
Absolutely a great opportunity but also the most demanding job in football. Look how Meyer was the constant target of attack. Some of that was how he left Florida but some of it is the OSU HC has a target on their back. Tough opportunity. Certainly hope Day is up to it and I wish him all the best.
Yeah I didn't know that the 1) the defense could block 2) there was an illegal blocker the defense could do.
Its like the referees studied up on random ass calls they could get OSU for. Look at the play, I think it is better described as illegal effort.
Right. According to the CBS commentators Bama won this game, the national championship for the next three years and the Heisman is renamed the Tua.
Excuse me I need to puke.
It was clear the officials in the Big 12 game knew the stakes. They got the result they wanted.
Granted I have been way off on my OSU game predictions, I think this will be more of ~56 to ~10. I know the computer models are predicting some where in the neighborhood of ~38 to ~24. But I think that OSU put it all together for Michigan and there is every possibility that they will exceed expectations.
"Starting to come together, Pepper" -Lou Brown
Not saying you are wrong or that I feel otherwise. This one was just particularly sweet.
Not a disaster. I like the way OSU responded. Beat TTUN!
I think it is scheme. Not in assignments but complexity. Like the players are thinking about an elaborate set rules instead of playing with their hair on fire. I think that's why shedding blocks and winning one-on-one battles are so rare before half. I think the defense needs to simplify and let players play.
That's the question. Maybe the defense was waiting to adjust again for next years game against Maryland?
I am too. Except to say, why wait until halftime to adjust to a scheme they bludgeoned us over the head with for two quarters?
Maybe we are using some kind of philosophy I don't understand, but we just seem to be chasing the ball around the field. D line and LBs catch blockers. No attacking, no shedding blockers until they have been pushed 3 yards back.
One Nebraska drive in the second half perfectly embodied our defense. 1st down, 4 yard run. 2nd down fumbled snap. 3th down, QB missed an open receiver. Punt. As long as we play ineffective offenses our defense does quite well. Hell they didn't even need to be on the field for 2nd and 3rd down. But ineffective offenses still gain 400 yards and score 31 points. What happens when we play effective offenses? Dumpster Fire.