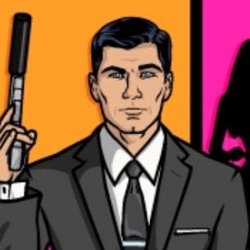 Arizona_Buckeye
---
Toronto, Ontario (via Grove City, Ohio)
MEMBER SINCE December 02, 2011
I am a devote Pastafarian and a member of The Church of the Flying Spaghetti Monster! I have been touched by his Noodly Appendages!!!
Favorites
SPORTS MOMENT: Sitting in the stands at the Fiesta Bowl Game watching Ohio State dominate the U to win the National Championship!!!
COLLEGE FOOTBALL PLAYER: Chris Spielman
COLLEGE BASKETBALL PLAYER: Clark Kellogg
NFL TEAM: Chargers
NHL TEAM: Bruins
NBA TEAM: none
MLB TEAM: none
SOCCER TEAM: none
Recent Activity
Amazing man and a Buckeye legend!!!
Dude is just way too cool to be a punter!
Yeah - as soon as I see the name Zach Smith - I skip ahead, ignore, or delete. There is literally nothing I care to even glance at about this f@#$ing dysfunctional individual.
I have heard nothing but raving reviews of Real Life Wednesdays and events like the Job Fair from every person involved! Recruits rave about it and you know it is a massive selling point with their parents! It's not like Urban's Ohio State legacy isn't already in the clouds, this may be his biggest accomplishment for the university and the Ohio State football program. I think it is simply the best thing going!
My Bruins SUCKED last night and earned the beating they took! I'm wondering if they were actually doing bong hits and tequila shots before each period started!
That picture of a shirtless Booger Jim with his eyes closed while trying to catch a pass always causes me to laugh! It is a gift that keeps on giving!
Funny thing - when it benefits your team, you're all gleeful and don't bitch about the portal, but when it goes the opposite direction, it's the worst thing on the planet!
Personally, I think we'll be fine... I think the previous staff completely over-complicated the schemes and there was too much for these kids to handle and they were routinely out of position or fooled by motion. Let's get back to see ball, crush person carrying ball and see how that works out! The great news - it really can't go anywhere but up from last year!
Yep - beating TTUN is a tradition - NAILED IT
The Tim T-bone... now that one is funny!
I didn't realize you could have a 5* kicker... welcome aboard the Buckeye Nation!
I'm starting to really like this kid! I cannot imagine what that recruiting process is like, but it truly has to be exhausting and full of BS! If I had the talent and was being recruited, I'd probably want to get it over with as well!
Zach Smith, by all accounts, was an extremely shitty coach... not sure if I give any credence to anything this idiot says, and that includes his assessment of anybody else's coaching ability!
I'm shocked Jourdan didn't pull out the 'academics' argument in his blathering! I'm all in favor of their arrogant braggery right now... that is all they have and it makes for a much much sweeter cake when Ohio State curb stomps them in their backyard this year. You'd think their despair couldn't get any lower but think how awesome it is going to be.... in their eyes, they cannot lose given we have a new, 1st time head coach, an entirely new staff, and it is in AA. It will be glorious to watch them sink into dark depression at that exact moment when the Buckeyes reach deep into their chests and rip out their hearts!
We're in and control our own fate... win and move on!!!
HAHAHAHAHA... TTUN newbies talking smack - isn't that cute! I'm wondering if Mikey Hart, Lots of Blood Kyle, and the rest of the O-fer crowd sent them some texts to settle down and S.T.F.U..
You know - the Ohio State Buckeyes always seem to come out on top and toss a little salt up north in the process. Life is grand my friends!!! Congrats to the Baseball Buckeyes... now go mix it up in the NCAA!!!
I have no idea why, but reading the bit about him practicing his moves on campus made me think of Woody Hayes and his fumble remedy. Apparently the fumbler would have to carry around a football on campus while his teammates attempted to knock it out of their hands and recover it. There were stories of football scrums in the classroom when a ball was jarred loose and a pile up occurred!
Reminds me of Chris Spielman - see ball, crush the f@#$ out of person carrying the ball.
The Catacombs were amazing in my eye, especially if you had the right guide to walk you through the history of it. I was almost transporting in a way as you could almost feel the era, especially when you could see how some of these individuals met their demise.
Yeah - I've had two ACs give out in August here in Phoenix... you do NOT f@#$ around with that. The great news is AC companies are required to provide 24/7 support. Luckily my condo is bottom floor and fairly protected from direct sunlight during the summer months, but it still got hot rapidly!
Christ - the mere mention of Juice Williams sent a cold, wet shiver up my spine... that dude was a Buckeye slayer and I still have nightmares of those games!
Anything that helps out coach Luke is great in my book! Best of luck Mr. Blue - except, of course, when OSU plays Cincy
Adding additional teams into the playoff solves nothing.... fix the entry process and stick with the four team format.