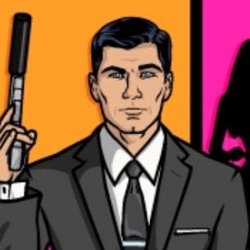 Arizona_Buckeye
---
Toronto, Ontario (via Grove City, Ohio)
MEMBER SINCE December 02, 2011
I am a devote Pastafarian and a member of The Church of the Flying Spaghetti Monster! I have been touched by his Noodly Appendages!!!
Favorites
SPORTS MOMENT: Sitting in the stands at the Fiesta Bowl Game watching Ohio State dominate the U to win the National Championship!!!
COLLEGE FOOTBALL PLAYER: Chris Spielman
COLLEGE BASKETBALL PLAYER: Clark Kellogg
NFL TEAM: Chargers
NHL TEAM: Bruins
NBA TEAM: none
MLB TEAM: none
SOCCER TEAM: none
Recent Activity
Drue has made me rethink my view of kickers to a small degree!
Not at all... you're thinking it is all about Baldwin and it is not. My comment is about the holistic picture and the lack of playing experience of any of the QBs. We have a massive hole and ambiguity in the 'what to expect' arena! People were all up in arms that Ohio State was given a very low probability of making/winning the CFP - personally, I think they're spot on with early predictions and Baldwin's pending departure is certainly not going to increase that number!
What disturbs me is the fact we are literally down to three QBs on the entire roster - under a brand new head football coach. None of these guys have had any significant time under center during a real football game - hence my original post. I literally have no idea where I'm at regarding my expectations
So... we now have a starting QB who just arrived on campus and to date, has thrown a total of 43 game time passes. We have a second QB transfer from WV who has started 2 games, and a walk on QB. Yeah, sorry, I don't care how you try to spin it - this is not a good position to be in.
Not sure where my fan enthusiasm needle sits right now... The choices in my mind:
Be a total homer and believe Justin Fields lives up to the hype, has a Heisman type season and never misses a snap and we go 12 - 0
Justin Fields does not live up to the hype and is an average QB and we have an 8-4 season
Justin Fields completely blows or gets injured and the Chug gets the nod with a walk on QB as backup and probably a punter tagged as 3rd QB - who knows what the record will be
Sigh....
Fuck me... this is a clinic in how to NOT handle a situation... in less than a 3 months, Day has somehow managed to run off every single QB we have except Fields and a walk on from WV. We are truly in a very very bad place right now. I'm sorry, everybody blamed Tate for his transfer but this one leads me to believe Day is not handling this well at all! This is a disaster...
Pulling off my Scarlet and Gray glasses - there are justifications for ranking us so low. We have lost one of the greatest coaches in college football both on the field and on the recruiting trail. We've lost our starting QB and have TWO QBs that have little actual playing time. We've lost a bunch of talent to the NFL and there are tons of unknowns. Yes, Ryan Day won 3 games while Urban was out on suspension and he is doing and saying all the right things! That still does not translate into massive success on the field, for an entire year. Given all that - I'm not at all surprised or remotely riled by these early predictions.
Yeah, that's what is happening... the PGA is fixing the tournament so Tiger can win. The amount of stupidity in that statement is jaw dropping! It is the Master's Tournament, on Sunday and we're talking Amen Corner. They didn't just pick that name out of the blue - those holes are brutal, especially when you're in the hunt of the Green Jacket. Here's a thought - instead of laying out some vast, complicated, lacking of reality conspiracy theory - perhaps it is because veteran golfers have played Augusta a large number of times. They know the course, they know how to play it, they know where the pin placements will be and how the greens roll. That is the beauty of Augusta - make a mistake and it will punish you, hard! But hey, go ahead and continue to believe some idiotic conspiracy theory!
Grow the fuck up people... Tate came to Ohio State to play and make himself and the university better. It didn't work out as anybody hoped it would and he moved on. This obsessive and constant coverage in attempt to make him look bad is pathetic and reminds of shit you're supposed to grow out of by the 5th grade.
I still have deep scars from The Game during the Cooper era... I attended every single one of them in person. It SUCKED more than I can describe to be in that horrid, smelly, monstrosity of a stadium in that whore city watching your heavily favored team get slapped around by those ugly helmet wearing f@#$tards...
Backing is probably not the appropriate word - but they most certainly would be onboard with drafting the players they felt could play!
Seriously HATE the NBA / NCAA one year and done rule and I really don't want to see it implemented for football. Of COURSE the NFL is backing this because they want their hands on the best product they can acquire. The carnage of players leaving early is felt year after year and I shudder to think how devastating this would be to the continuity and success of programs. Yes, I'm all in support of these kids leaving early under the present rules (even though it SUCKS for us fans) but I really don't want to see the wild wild west if it is one and done
If I were smart, I'd craft a program that automatically tracked every sports writer's 'prognostications' and published their record... it would be interesting to see how many were flame out shitty at their job! Nate Silver comes to mind during the 2016 election. He had Clinton winning huge until pretty much the instant they declare Trump the winner... then his site magically switched to Trump winning. Idiots!
Love hearing about scuffles between the offense and defense! It means these guys are fired up, going 100%, and being ultra competitive to win their battles! That speaks volumes to how everybody is adjusting to the new coaches and philosophy. I think we all know the defensive lapses last few years were due to over complication of schemes. We need to get back to the Speilman attitude... see ball, crush person carrying ball!
I've been a big fan of Tate since his commitment to Ohio State and was sad he wasn't going to stay. Yeah, it was never in the cards once Urban left and Day took over so I am happy as hell he landed in Miami. There will be no excuses for him not ripping it up down there and I will keep my eye on The U to see how it all plays out!
To the Tate Haters - I can only quote The Dude - Well, that is just your opinion man!
Crazy game to watch... seriously, I was just hoping they'd show up and make it a good, entertaining game - and man, did they! Nicely done Buckeyes!!!
Sigh - don't be that fucking guy... oh, too late
COME ON Demario... there isn't a member of the Buckeye Nation that doesn't want you to FINALLY get your time in the spotlight! MAN I hope he just rips it up like we all know he can!
GAH... I hate to see any Buckeye leave the program for non-medical reasons. But this is now the day and age where players don't stick around if they don't start immediately! It is what it is and I cannot blame a young man for trying to land at a school where he can get on the field and showcase his ability!
Fantastic news and I wish Tate all the luck in the world! I've never understood all the hate vented his way. So what, the dude was confident in his abilities - and frankly, he had the right to be. Sadly it didn't work out for him here at Ohio State and he moved on to a place that may give him the opportunity to put up or shut up! Personally, I hope he kicks some serious ass at The U!
Every single year sports writers and media talking heads give TTUN a top 10 ranking and 'it's their year' sentiments. Every. Single. Year. TTUN puts on underwhelming performances to show they still suck!
That is awesome news!!! Go John Simon
Just understanding Urban's competitiveness should be a clue as to why he wanted to go to Fox. ESPN was 24/7 with bullshit takes on the whole Zach Smith saga and it pissed him off big time! This was a network he worked for and they stabbed him in the back with over the top commentary. I guarantee his outrage has settled into a big F@#$ YOU ESPN -- It is a brilliant move on his part (and Fox's for hiring him) because GameDay is no longer watchable! I will absolutely be tuning into Fox in the morning!
6'8" 320lbs.... holy shit that is a massive kid! Just wait until coach Mick has him for a year or two! He'll be pushing cars around in the parking lot... Hulk Jr. is now a Buckeye
The question on everybody's mind - who will be this year's Purdue/Iowa? Here's hoping we don't have one of those games this year!
I'm with you on this topic - Brady does a really good job in the booth! He brings a good insight into the game and he is a funny guy and the banter between his coworkers is really good listening!