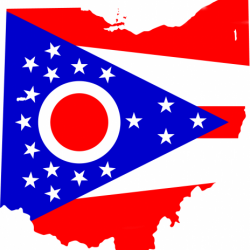 argyle182021
---
Chicago, IL (via 937)
Member since 12 February 2011 | Blog
Favorites
SPORTS MOMENT: '02
COLLEGE FOOTBALL PLAYER: Past: #27 Present: #54
Recent Activity
And he dropped a TD pass in his hands
Ummmm, so you can pull players arms down before the ball is there? Fowler and Herbie need to call a spade a spade.
Player went out of bounds. Why is the clock running?
They said to switch over to ABC 7.2 digital on antenna. I'm on my laptop at watchespn.com now. Not happy. Go Tribe.
Bicep tendon tear is feasible
Good luck young man. Hopefully gets a medical redshirt.
Unfortunately I think that's a knee ligament
The computer models give a one-loss OSU ~50% chance of making it into the playoff
Congrats to MSU. They played the better game. OSU manages 132 total yards on offense.
Easily could've run for 25 yds on that punt
Going to be overturned. Not targeting
Three or four is where we want to be anyway. Give Urban an opportunity to play that underdog card.
They didn't want him anymore
How is that not a hold against Bosa?
It also probably means he'll (Ferentz) be given another contract extension and after this year they'll mire in mediocrity for another ten years
I lived in Leuven for two years. Enjoy the beer, chocolate, waffles and easy access to most of Western Europe.
This makes me wish we were wearing our whites in the Championship Game. Man, those look fresh.
Some of JT's record numbers made me curious about league marks. At 33 pass TDs, he's now tied with Russell Wilson for 2nd most in a season. With at least three games remaining, he's within reach of Drew Bree's 39 from 1998. It's easy to attribute some of the gaudy numbers to the system, but Brees probably averaged close to 50 pass attempts/game for those Purdue teams.
There may be no state pride in Illinois but Chicagoans love their city. I've seen more Chicago flag tattoos living here than any Ohio related ones during the first 22 years of my life spent in the Buckeye state.