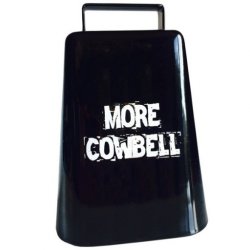 apack614
Columbus, OH (via Canal Winchester, OH)
Member since 09 July 2014 | Blog
Favorites
SPORTS MOMENT: Maurice Clarett stripping the ball from Miami's Sean Taylor and later going on to be The best damn team in the land
COLLEGE FOOTBALL PLAYER: James Laurinaitis, Kenny G, AJ Hawk, Krenzel, Chris Gamble
COLLEGE BASKETBALL PLAYER: Aaron Craft
NFL TEAM: Bengals
NHL TEAM: Blue Jackets
NBA TEAM: Cavaliers
MLB TEAM: The Tribe
Recent Activity
Exactly, it's wrong no matter the circumstances.
This thread makes me wonder if some of you have daughters... if so or even if not would you be okay if she was working a job as a freshman in college or possibly still in high school and she receives unsolicited dick pics from her 26 year old boss and his response is "sorry, it's kind of how this restaurant works. I dealt with it too"?
It really is and due to recent events more relevant than ever. I've always liked Birm and I tried to make this situation make sense in my head but his response is poor to say the least.
Better news, pitchers and catchers report in 43 days!
Yep! I'm loving it, like McDonalds. It's christmas, I'm meeting some friends for our annual trip to Gatsbys, drinking heavily, and not working until Tuesday. Life's good!
Rav!!! What's up brother, how's life?
I didn't like this kid the second after I saw his tweets post-OU. Causing locker room problems before you're even in the locker room isn't the impression I'd want to see as a coach. The worst part about all of this is they just railed our asses out 31-0 so we can't even pull the "scoreboard!" Comment to save pride. Let's just hope we get the chance to redeem ourselves in the near future. Fuck Dabo
Perhaps this article can help you figure it out.
As in true DT not converted talent.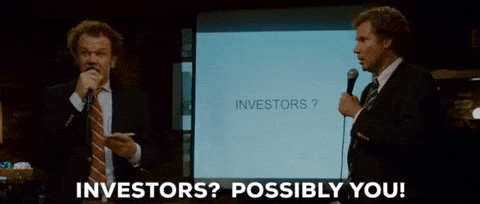 Coach Johnson's hire is one of the most underrated I've ever seen. I can't believe this is one of our first real DT commits, after seeing reactions like this I would do any and everything I could to play for a guy like that.
Yep. Teams can't sell out to one or the other when we have both.
Couldn't agree more with everything you said
So much spice you said it twice?
I don't seem to remember saying we should've played Haskins in this post..
I'm not unhappy in the least, frustrated, but not upset. My frustration is seeing the ceiling this team could potentially have and not getting anywhere close.
How did this post in anyway come off as that? I'm not a hater and said above the I'm more than fine with JT being our guy. I'm not calling for Haskins to take the reigns but wondering how people honestly feel he is the best ever.
All fair points, Shawnee. Thanks for answering. I just feel that one physical ability he is lacking is greatly restricting this offense. He doesn't have to be great at throwing the ball 15+ yards but it has to at least be a threat. Teams don't even have to worry about it, sell out to stop the RO and you might just win the game. Every team that has beat executed just that. It's just so damn predictable I find it frustrating and I feel having someone that had the ability to sit back and launch the ball from time to time may disrupt that predictability.
That's fair, it was more curiosity on my part. The divide is there though and it's clear to see.
I didn't really insult him and don't claim to be better than our coaching staff. However, I do feel they do things wrong sometimes. They aren't perfect and deserved to be questioned from time to time. It's not an attack on them.
Edit: Also, this is not another #WhydidntDwaynestart thread. I'm fine with JT being our guy. It was about the question I had for the JT is the greatest ever guys.