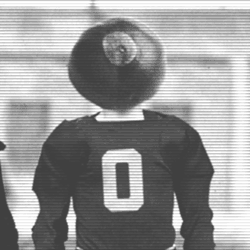 ANuttyBuckeye
---
Member since 02 August 2013 | Blog
Recent Activity
His sign makes him look like an Obama supporter...
Anyone with the egg as their twitter avatar doesn't deserve attention...
I sat next to him at a restaurant earlier this year and overheard him talking to some other Kenton teammates about this and he liked OSU, but there were too many bigger better linemen in front of him. He admitted that Kentucky would lose a lot, but he would just get more PT there and thats what he wanted.
How do you people get so many damn tickets? I parked there for four years and never got a thing.