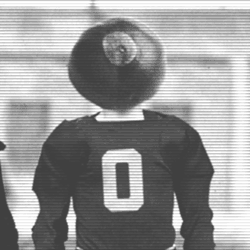 andye
---
MEMBER SINCE July 16, 2018
Recent Activity
The pic of the TE from Sweden says he weighs 235.... no way.
To me, he has been the secondary's weak link the last 2 years. Anybody who has watched just about every snap the last 2 years knows Arnette has been burned repeatedly. In pass coverage. Obviously he is not ready for the NFL let alone Maryland again. Damon best worry about trying to start next year.. I'm thinking the younger talent beats him out.
Paging Kerry Coombs! Several years ago I didn't like that the DB's were playing in soft coverage cause we had to much talent. We finally went to press coverage, which I liked. Now with very weak secondary coverage to this point how about we bury the press coverage & go back to lining up 5 yds off the line?! Sick of getting burned over the top multiple times every game. Rather OSU get dinked & dunked on 7 yds at a time til a big sack or turnover occurs.
AE