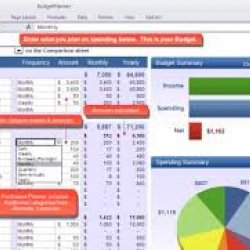 analyticalguy
---
New Jersey (via St. Marys, OH)
MEMBER SINCE July 26, 2012
Raised as the son of an Ohio State grad, I've been a Buckeye fan since a kid. Went out of state to college at the school that has since become the latest (associate) member of the B1G. Have lived in NJ virtually my entire adult life.Still get a thrill watching TBDBITL and Buckeye football.
Favorites
SPORTS MOMENT: beating Eric Dearbaugh in the mile
COLLEGE FOOTBALL PLAYER: Rex Kern
COLLEGE BASKETBALL PLAYER: Jim Cleamons
NFL TEAM: The original Cleveland Browns
MLB TEAM: Cincinnati Reds
Recent Activity
Yep. They haven't lost to Appalachian State under Harbaugh. Things are good.
I'm guessing that Brutus had more bruises from the hit David Perkins laid on him at the 2013 spring game.
Because our playcallers usually do?
If only we had a TE or two we could throw to...
Now that you put it THAT way, i'm going to get excited for the season.
She was better (at least her character was less annoying) in The Middle.
This just in - Generalissimo Franco is still dead.
The only question marks I have are 1) if Fields gets injured, 2) if neither Teague nor Sermon or a combination thereof proves a reliable RB option, or 3) COVID.
Nope. This was the Mike Mitchell who, along with his brother, liked transferring from school to school.
If you're not part of the solution, you're part of the precipitate.
I never said it would be easy. That's part of what would make it great!
I'm against equality with Michigan. Since I assume that's NOT the equality being proposed here, i'm all for it.
It would be great to play (and beat) UD for the championship
It's pretty clear to me that he won't get in while still alive. It will depend on the rules/process in place after he dies
An oft-forgotten factor in that Series sweep.
He had the misfortune of timing - he was still active but declining during the period when perhaps the best defensive SS ever (Ozzie Smith) was in his prime, an era that also had some top offensive SSs (Templeton, Trammel, Ripken), so that being "the best of the 70s" was easily forgotten/overshadowed.
No offense to them as i'm sure they're there working their asses off, but if we have to go that far down on tge depth chart (past the 2 freshmen and Hoak), we're screwed.
A third year is not "a long time" for an OL to finally break into the starting lineup... but anything past this year WOULD be too long for NPF, given his recruiting ranking.
This is the only question mark for the offense this year (besides QB depth, should we need it). We have indeed been spoiled. I'm perfectly happy to be spoiled again this year by having one of these two guys provide a positive answer to this question.
Also senior tackle, gold pants, and eventually gold pants every year - the layering and preservation of traditions adds to the culture of the program.
... and then there was that glut of Celtic champiobships in the 50s-60s
I like this tradition (and I think it's safe to call it that, even though thus is the first year, because I can't see it ending. Cooper is a great first choice.
I'm definitely sending my recently-deceased brother-in-law to "the Shoe.." He was a big-time Buckeye fan and deserves to be at the stadium this season.
I remember Michael Jordan passing to Steve Kerr for the game-winning shot in the NBA Finals. If MJ can do it, so can Washington. And it needn't detract from a shoot-first mentality, as it obviously didn't fro Jordan.
I would note that Olave's evaluation coming out of HS may have been missed by everyone but Ohio State. That's why I'm never willing to write off the 3-star recruits the Buckeyes sign.